Flowering Plants of Africa
Since its inception in 1921, this serial, modelled on the former Curtis's Botanical Magazine, has published well over 2000 colour plates of African plants prepared by some 80 artists. The object of the serial is to convey to the reader the beauty and variety of form of the African flora, to stimulate an interest in the study, conservation and cultivation of African plants and to advance the science of botany as well as botanical art. Many well-known botanical artists have contributed to the series, artists of the National Botanical Institute and others: Gillian Condy, Fay Anderson, Auriol Batten and the late Rosemary Holcroft, Betty Connell, Cythna Letty (over 700 plates) and Ellaphie Ward-Hilhorst. Please note that the plant names used in this catalogue are those under which the plates were published at the time.
Forthcoming volumes in this series will be added to this page as soon as we become aware of them.
Please contact customer.services@nhbs.com about setting up a standing order, or if you would like to be notified when we add new volumes.
Showing 1-10 of 10 items.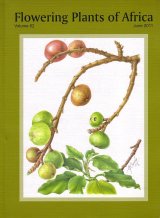 Flora / Fauna
Identification Key
Flora / Fauna
Identification Key
Flora / Fauna
Identification Key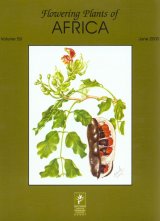 Flora / Fauna
Identification Key
Flora / Fauna
Identification Key
Flora / Fauna
Identification Key
Flora / Fauna
Identification Key
Flora / Fauna
Identification Key