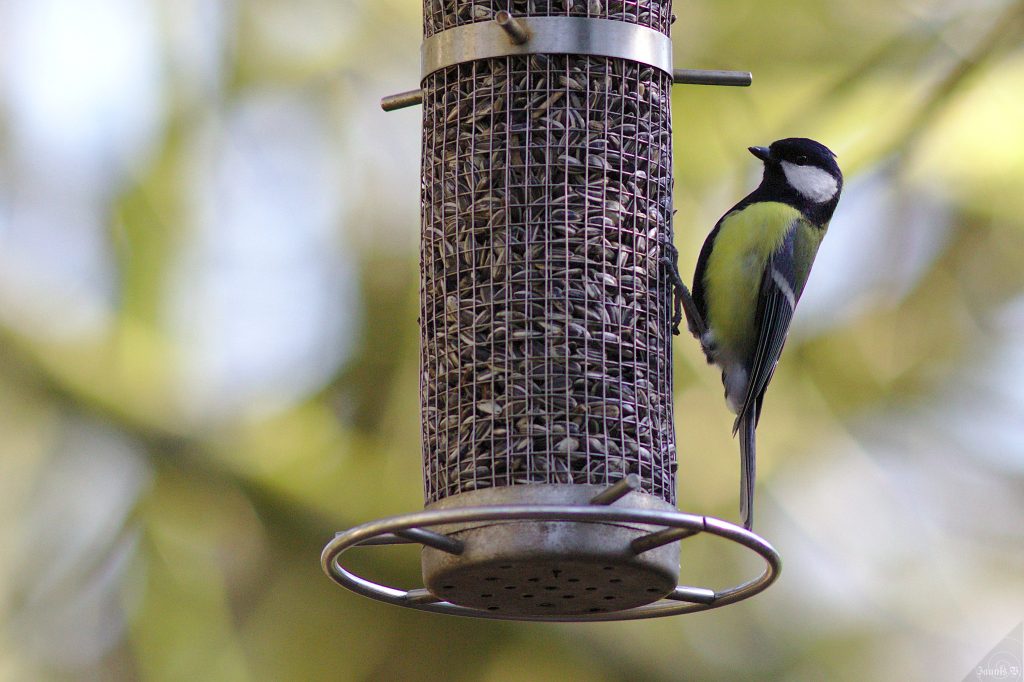 The RSPB Big Garden Birdwatch is the world's largest garden wildlife survey – in 2017 almost half a million people submitted results! Now in its 39th year, this annual event has become vital in helping the RSPB monitor trends in the abundance and distribution of birds in the UK.
This year the survey takes place from Saturday 27th to Monday 29th January. It's a great activity for the whole family, and all it takes is an hour of your time. Here's how to take part:
Choose a good place to view your garden. If you don't have a garden then wrap up warm and head down to your local park or green space to take part from there.
Watch the birds for an hour, counting the maximum number of each species you see at any one time. (This reduces the likelihood of counting the same bird more than once). Don't forget to make a note of any other wildlife that you spot as well.
Submit your results, either on the Big Garden Birdwatch website, or by posting a paper form.
Look out for the results being published in March!
Useful links:
Recommended reading: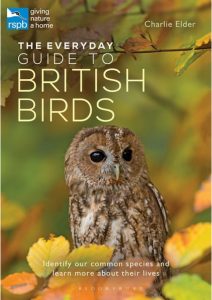 The Everyday Guide to British Birds
Charlie Elder
The perfect companion for nature enthusiasts and birdwatching beginners. It describes the most common and widespread species that a birder is likely to come across in Britain, and illustrates the features that make each of them unique.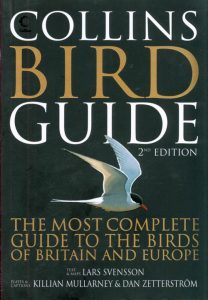 Collins Bird Guide
Lars Svensson
The UK's most popular bird guide. Covering Britain and Europe, the book provides all the information needed to identify any species at any time of year, with detailed text on size, habitat, range, identification and voice.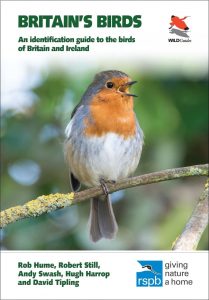 Britain's Birds: An Identification Guide to the Birds of Britain and Ireland
Rob Hume et al.
Focusing on identification and containing maps, facts and figures on numbers and distributions, this breakthrough publication was devised by a team of lifelong birdwatchers, all with many years' experience of showing people birds and producing user-friendly field guides.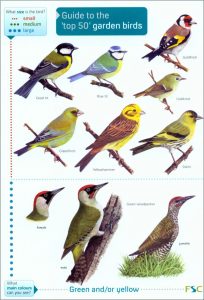 Guide to the Top 50 Garden Birds
Edward Jackson and Andrew Simms
This handy fold-out guide is designed to help identify the majority of species likely to be found in a garden throughout the year. The choice of 'top 50' is based on the relative abundance of species recorded in the UK by the BTO Garden BirdWatch survey.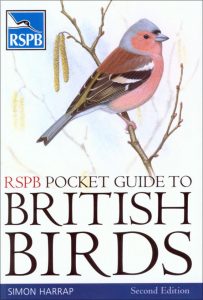 RSPB Pocket Guide to British Birds
Simon Harrap
A compact and informative field guide which covers more than 200 of the most common birds found in Britain. Features concise descriptions of each bird's main characteristics including plumage, calls and song, confusion species, habitat, distribution and status, and behaviours.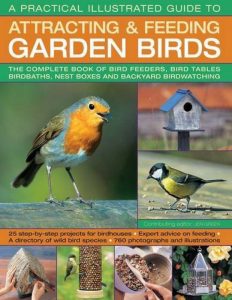 A Practical Illustrated Guide to Attracting and Feeding Garden Birds
Ed. by Jen Green
This is the complete book of bird feeders, bird tables, birdbaths, nest boxes and backyard bird watching. It helps you learn what to feed garden birds, from seeds, grains and peanuts to fruits, suet cakes and fat balls, as well as how to attract birds by planting the right flowers, trees and shrubs.