For 30 days wild this year we decided to take part in as many random acts of wildness as we could. From bug hunting to rock pooling, lichen identification and more, read on to discover ideas for summer activities you can take part in too!
Bug hunting
NHBS Book specialist, Nigel took some time out to go bug hunting with his children, their favourite find being a Red Admiral. They enjoyed using our Educational Bug Hunting Kit.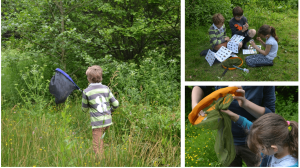 Cuckoo recording
NHBS EQ Specialist, Johnny took out some sound recording gear including the Tascam DR05 to record Common Cuckoos on Dartmoor. Read more about this on our sound recording blog.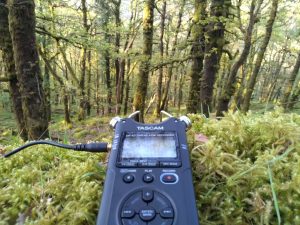 Orchid spotting  
Our Designer Oli, went to Dawlish to look for orchids and using his trusty Orchids of Britain and Ireland, he managed to identify some Bee Orchids!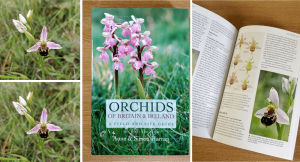 Rock pooling
Rock pooling in Plymouth was the next activity with our Marketing Coordinator Soma and British Wildlife Editorial Assistant Kat. Using our NHBS Rock Pooling Kits we found a sea spider (pycnogonid) and a Netted Dog Whelk among lots of seaweed. We also collected some seaweed to press – see part 2 for the big reveal!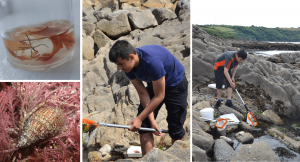 Lichen identification
For Love Your Burial Grounds Week, a group of us visited a old Jewish cemetery to learn more about the local Jewish community and explore the wildlife in this biodiversity hotspot. We identified a plethora of lichen including Verrucaria baldensis with our singlet hand lens using our FSC Guide to Common Churchyard Lichens, and confirmed by the more comprehensive Lichen: An Illustrated Guide to the British and Irish Species. Other finds included: a Swollen-thighed Beetle, numerous wildflowers and bees among many others.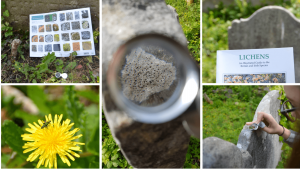 Other interesting finds throughout the month of June
Four-spotted Footman caterpillar in Plymouth
Sundews on Dartmoor