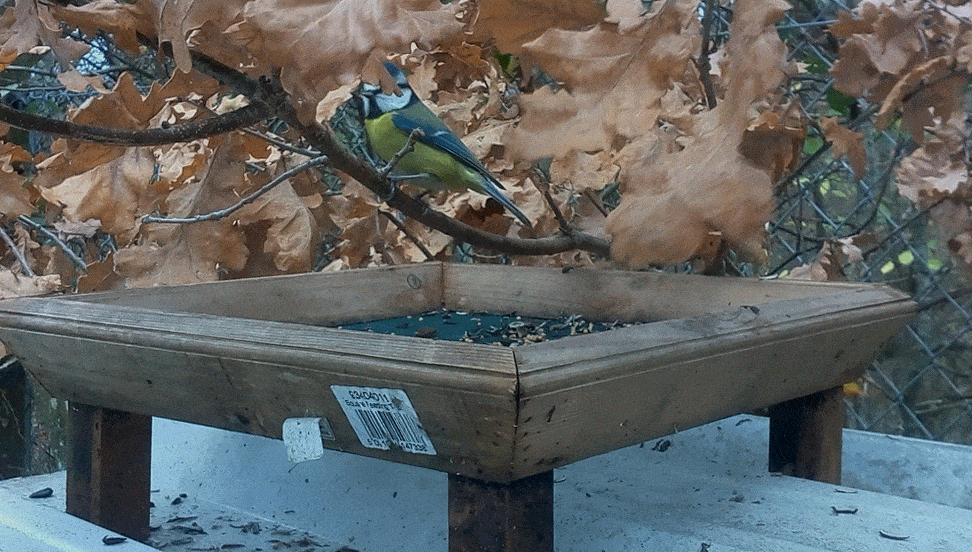 This year's Big Garden Birdwatch will be held from 26-28 January: are you ready?
The RSPB Big Garden Birdwatch is the world's largest garden wildlife survey – now in its 40th year! What began as a simple activity for junior members of the RSPB has now grown to a UK-wide activity with over half a million people regularly taking part. With 40 years of data to look back on, this annual event has become important in helping the RSPB monitor trends in the distribution and abundance of birds in the UK.
The Big Garden Birdwatch is easy to join (and you don't have to be a member of the RSPB). Here's how to take part:
Sign up through the RSPB website.
Choose a good place to watch from for an hour between between Saturday 26th and Monday 28th January – either your garden, or a local park or green.
Relax and watch the birds.
Count the maximum number of each species you see at any one time. For example, if you see a group of three house sparrows together and later another two, and after that another one, the number to submit is three. That way, it's less likely you'll double-count the same birds.
Make a note of any other wildlife that you spot as well.
Submit your results, either on the Big Garden Birdwatch website, or by posting a paper form. Even if you don't see anything, that's still useful information.
Look out for the results.
You don't need much to take part in BGB apart from a nice hot drink, some snacks and a pen and paper; but if you'd like to brush up on your garden wildlife here are a few books and items that can get you started:
Useful links: