The Flowering Plants Handbook
is the first book to collate both plant family and generic information following 25 years of molecular DNA work.
The idea for this book grew out of a plant identification course, run in 2010 by botanist and the book's author James W. Byng, at the University of Aberdeen. It found its current form via several years of workshops and courses which generated crucial feedback that helped to refine the content.
So what's so great about this book?
1) The book has a global coverage for flowering plant families and genera. It will be useful wherever you are in the world. Also people's gardens are usually full of exotic/non-native species and this guide will help with the identification of these plants where other field guides will not.
2) The botanical terminology used has tried to be simplified with a short botanical glossary to help with any technical terms. The idea is to appeal to all levels of experience, from undergraduate student to specialist.
3) It is the first single source book (not several volumes or a series) to contain useful morph
ological characters for all genera for 96% of current plant families. There are 6,656 genera included in total for all families which makes it more comprehensive than any other book on the market.
4) This is one of the first books to contain images for every flowering plant family and there are over 3,000 inside. Most books have images and information for common families but not all of them.
5) Lastly, the four-step approach (described in the book) to identify a flowering plant from anything (usually) green with a flower to genus level is unique to this book. This makes the book unique for teaching plants in biodiversity areas – such as the tropics – and in classes. Several American universities are trialling this four-step approach with the eBook version in their courses at the moment.
A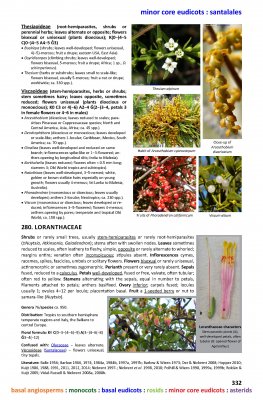 bout the author
James W. Byng is a widely travelled botanist and completed his PhD at the University of Aberdeen and Royal Botanic Gardens, Kew.  He is an accomplished botanical tutor and his research is mainly focused on Old World plants and the classification of flowering plants.
He is a key member of the Plant Gateway team, a new botanical organisation founded in collaboration with the University of Aberdeen.