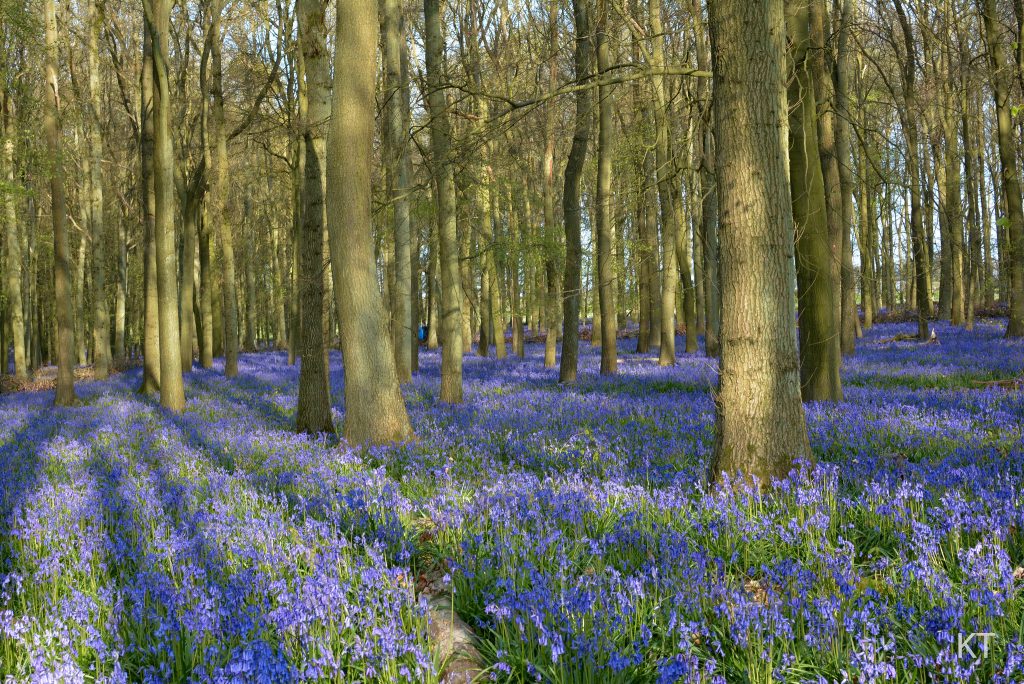 What is the Big Bluebell Watch?
The Big Bluebell Watch is organised by the Woodland Trust and takes place from 2nd April until 31st May. This nationwide survey involves members of the public submitting their sightings of bluebells around the UK via an online map, the results of which will allow the Woodland Trust to monitor the status of native bluebells and to guide future conservation efforts.
Continue reading for more information about bluebells in the UK, as well as some tips on telling the difference between native and non-native species. Then head over to the Woodland Trust website to submit your findings.
Bluebells in the UK
Our native bluebell, Hyacinthoides non-scripta, flowers between mid-April and the end of May, transforming our woodlands with a stunning blue carpet beneath the budding canopy. Although present throughout Western Europe, more than half of the world's bluebells are found in the UK where they are an important indicator of ancient woodland.
Despite being one of the nation's favourite flowers, H. non-scripta is now threatened by habitat destruction, illegal collection and hybridisation with non-native species. Because of this, they are protected under the Wildlife and Countryside Act (1981) and, since 1998, it has been illegal to collect native bluebells from the wild.
The Spanish bluebell (Hyacinthoides hispanica) is a closely related species which was introduced to Britain in the 1600s as an ornamental garden plant. It has now spread into our countryside where it hybridises freely with native bluebells. This is a problem as the hybrids tend to be hardier and can outcompete the native bluebell, while diluting their gene pool and characteristics. There is a huge concern that, if left without monitoring or management, the native British bluebell will no longer exist in the wild.
How to tell the difference between native and non-native bluebells
There are three types of bluebell that you may encounter in the UK: the native British bluebell, the introduced Spanish bluebell and the hybrid, which results when the two species cross-breed. Here are a few tips to help you tell the difference: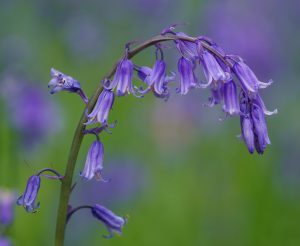 British bluebell
• Leaves are narrow (approximately 1 – 1.5cm wide)
• Stem often droops to one side
• All or most of the flowers are on one side of the stem
• Tips of the petals curl up
• Flowers are cylindrical in shape
• Flowers are usually deep violet-blue although sometimes white or pink
• Flowers have a strong sweet scent
• Pollen is creamy-white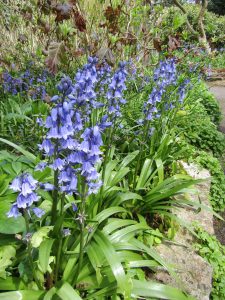 Spanish Bluebell
• Leaves are broader than those of the British species (often over 3cm wide)
• Stems tend to be straight and erect
• Flowers are distributed around the stem
• Tips of the petals do not curl
• Flower are bell or cone-shaped
• Flowers often paler blue or pink or white
• Flowers have little to no scent
• Pollen tends to be blue
Hybrid Bluebell
The hybrid bluebell is a cross between these two types and may show a wide range of intermediate characteristics. If you find a bluebell that has any of the characteristics from the second list, then it is probably safe to assume that you are looking at a hybrid bluebell.
Where do I submit my bluebell sightings?
During April and May, the Woodland Trust are collecting records of bluebell sightings from all around the UK. It doesn't matter where you see them – whether they are in your garden, in a field or in a woodland, every sighting is important and will help to build a comprehensive picture of the state of our native bluebells. If you're not sure which type you've seen then you can still make a submission to the records.
Submit your sightings before 31st May on the Woodland Trust website.
Wildflower Guides
If you're interested in learning more about the flowers and plants you see while out and about, why not pick up a wildflower guide. Below you will find a list of some of our bestsellers.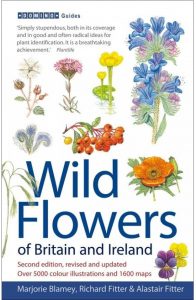 Wild Flowers of Britain and Ireland
Marjorie Blamey et al.
This is the first fully-illustrated and fully-mapped guide to the British and Irish flora, covering more than 1,900 species. Its restriction to the British Isles alone allows far more detail and more local information, and identification is made easier with the inclusion of maps for most species.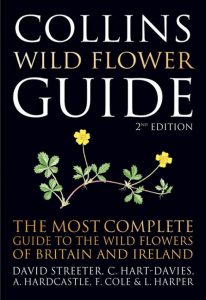 Collins Wild Flower Guide
David Streeter
Featuring all flowering plants, including trees, grasses and ferns, this fully revised and updated field guide to the wild flowers of Britain and northern Europe is the most complete illustrated, single-volume guide ever published. Illustrated by leading botanical artists.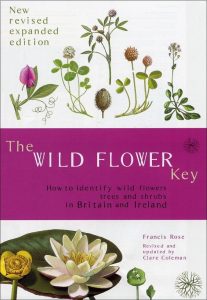 The Wild Flower Key
Francis Rose and Clare O'Reilly
The expanded edition of this essential guide is packed with extra identification tips, innovative features designed to assist beginners and many more illustrations. Also includes a compilation of the latest research on ancient woodland indicator plants.