New Year – the perfect time for new plans and resolutions. If you're looking for a way to make a difference in 2018 then why not consider becoming a citizen scientist and contributing to some of the biggest and most exciting scientific studies happening today? In this post we will take a look at the history of citizen science before providing you with a great list of projects that you can get involved in and a selection of books to inspire you.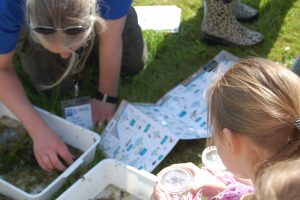 Citizen science is a term used to describe any research that is conducted either wholly or in part by non-professionals. (I hesitate here to use the term "amateur" as this brings to mind individuals that are either unskilled or who are beginners in their field which, in many cases, couldn't be further from the truth). Such projects are usually organised and managed by a professional research body or charity and areas of study can encompass anything from biology, physics and history to social sciences and technology.
The term "citizen science" was first used in the mid-1990s. However, the concept of everyday non-professionals conducting science on their own terms is by no means a recent phenomenon. For example, Gregor Mendel, who provided much of the foundation for our modern understanding of genetics, was actually an Augustinian monk for most of his life. Susan Hendrickson who discovered the largest complete fossil of a Tyrannosaurus rex dropped out of high school to pursue her passion for specimen collecting. And even Charles Darwin initially went to university to study medicine before transferring to a Bachelor of Arts degree in the hopes that he would become a country parson.
The urge to pursue the study of something, whether that be dinosaur bones or the theory of evolution, is not always associated with financial recompense and, in fact, this leads to one of the biggest benefits of modern citizen science projects: the ability to conduct studies on a scale many times larger than would ordinarily be viable. This is because most research projects, particularly those in the natural sciences, generate a huge amount of fieldwork and data. The time taken to collect and process this, as well as the cost incurred by employing people to do the work, can make them prohibitively expensive. Employing an army of citizen scientists who are willing to work for free solves both problems very nicely. The benefits are by no means one-sided however. Inspiring and educating those that get involved and the provision of vital public outreach are both incredibly important, and the psychological benefits of volunteering have long been documented.
With the advent of the internet and a whole host of new technologies which make it easier than ever to communicate and share data, it is no wonder that citizen science has exploded in such a big way over the past two decades. Nationwide surveys such as the RSPB's Big Garden Birdwatch and Butterfly Conservation's Big Butterfly Count are now incredibly well-publicised and attract 1000s of volunteers. They provide just two excellent examples of how a country full of keen amateur naturalists can work together to expand the body of knowledge about our best-loved wildlife.
And it's not just wildlife-lovers that are taking up the mantle of pioneering research. Projects such as I Like Clean Air, founded in Hackney, shows how everyday people can take their health and environment into their own hands, and collect the data they need to promote change in the places they live. Through their Be a Martian project, NASA are enlisting the help of people all over the world to analyse the data accumulated by their Mars exploration spacecraft and rovers. Even within the NHS, patient-led projects are a prime  example of how people from all backgrounds can use their own knowledge and personal experiences to further science and understanding.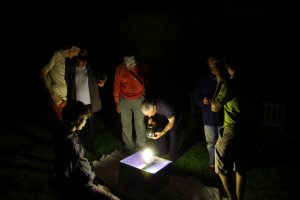 So, if you're looking for a project to get involved in, keep reading for a list of wildlife and environment-related citizen science studies that you can take part in this year. Some of them might require a bit of legwork – perhaps you will need to go for a walk (or several walks) to record what you see. Others can be accomplished easily from a window looking out into your garden and a few can even be done online.
This list by no means covers all of the options out there so, if there's nothing here that takes your fancy, get in touch with your local Wildlife Trust or search the internet to find out what's going on near you.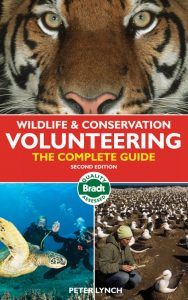 Bradt Complete Guide to Wildlife and Conservation Volunteering
Peter Lynch
This comprehensive guide includes information on long- and short-term volunteering opportunities for people of all ages and backgrounds, from gap-year students to retirees. A must read for anyone wanting to contribute to wildlife conservation around the world.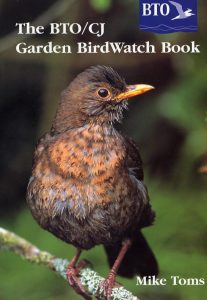 The BTO/CJ Garden BirdWatch Book
Mike Toms
This enthralling book will provide you with information on how feeding our garden birds is affecting their survival, and will also encourage you to take part in the annual Big Garden Birdwatch. This annual survey is the largest monitoring scheme of its type in the world and is vital to our understanding of our garden birds and the factors affecting their survival.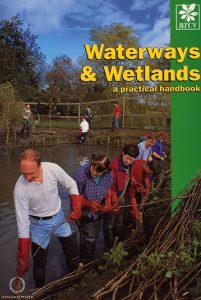 BTCV Practical Handbooks
This series of practical guides aims to help individuals and groups of volunteers undertake practical conservation work. Covering a wide range of topics, such as dry stone walling, tree planting and toolcare, each book is illustrated and clearly laid out in a step-by-step format.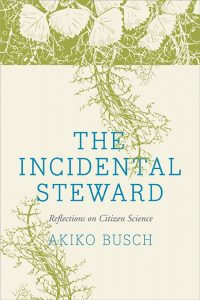 The Incidental Steward: Reflections on Citizen Science
Akiko Busch
While not a primer on the prescribed protocols of citizen science, this book combines vivid natural history, a deep sense of place, and reflection about our changing world. Musing on the expanding potential of citizen science, particularly in the US, the author celebrates today's renewed volunteerism.