On the weekend of the 13th – 14th July, a small team of staff from NHBS attended the Marine Biological Association's 10th Annual Bioblitz which took place at Newton Ferrers and Noss Mayo on the Devon coast.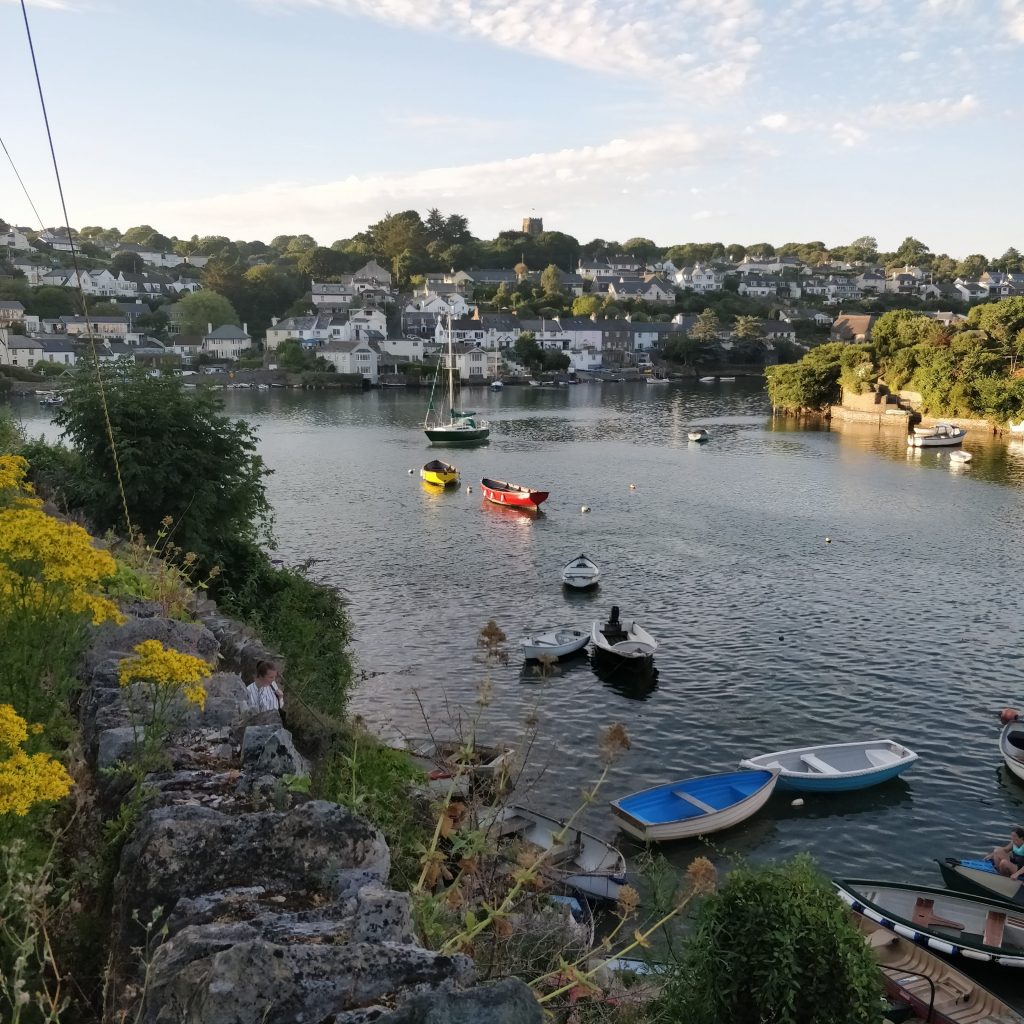 This stunning area, which features a tidal estuary with its many associated creeks, secluded beaches, cliffs and woodland, has long been celebrated as an area of beauty and natural diversity and is designated as an Area of Outstanding Beauty (AONB). In recognition of the area's diverse and high-quality habitats, the Yealm estuary is also a Special Area of Conservation, all of the intertidal mudflats and the woodland around the coastal path are classed as Priority Habitat and a proportion of the region has also been selected as a Site of Special Scientific Interest.
This year's Bioblitz featured a huge range and variety of activities for children and adults of all ages; including whale and dolphin watching, reptile, butterfly, bug and fish surveys, stream dipping, nocturnal walks looking for bats, owls and glow worms, moth trapping and much more.
Keep reading for accounts from NHBS team members Kat, Soma and Bryony about the activities that they enjoyed over the weekend.
Editorial Assistant Kat Clayton took part in a crabbing competition on Friday evening:
"As the sun began to lower it was time for the crabbing competition. Conveniently situated on a pier by The Ship Inn at Noss Creek, this event sure was popular with the locals! The aim of the game was to catch the biggest crab and, along the way, survey the population of the Green Shore Crab (Carcinus maenas) around the pier. Children were wet-suited up and were not afraid of swimming off with their bait to find the best spot. After depositing their bait, they quickly swam back to the pier to reel in their catch. A twist on the mark-capture-release method was used, where the marking consisted of a dab of lipstick on the carapace of an unsuspecting crab. Bacon was flung as bait, children were dripping on the recording sheets and lipstick found itself on most peoples' fingers and t-shirts. This organised chaos was much loved by all and I'm sure it will become a regular annual event. As this was a BioBlitz however, other species were recorded too, such as the sea slater (Ligia oceanica). Secretly, we were all hoping to see the crab parasitic barnacle Sacculina – which this year remained elusive".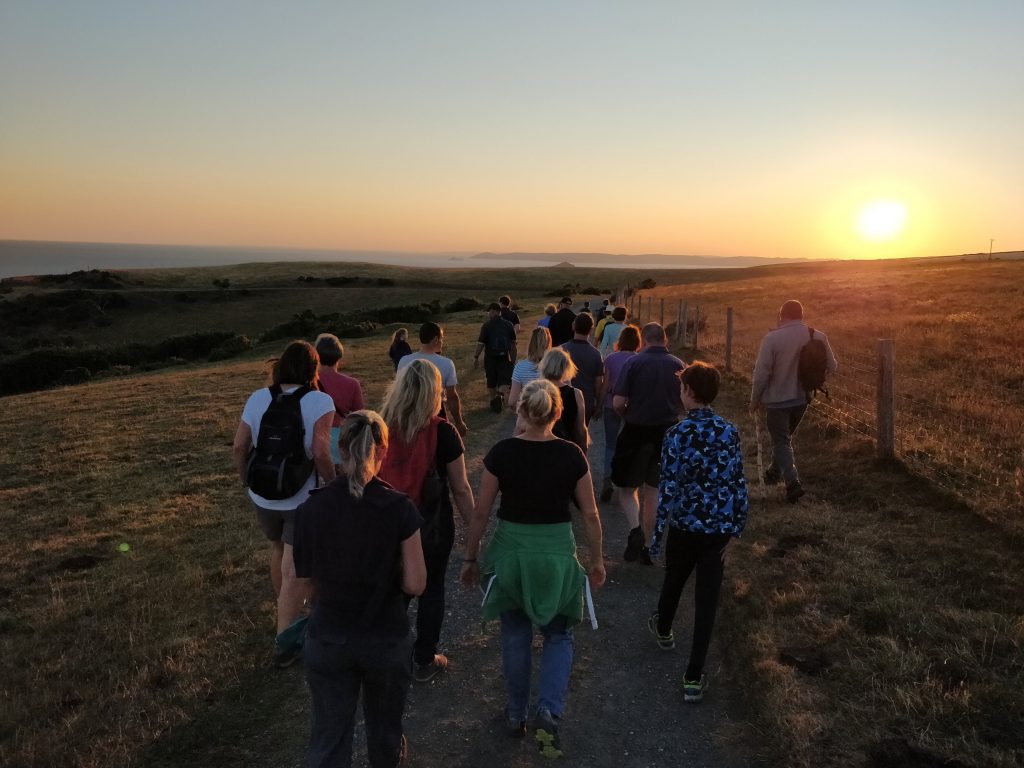 Marketing Coordinator Soma Mitra-Chubb went along to the Bioblitz on Sunday with her children to take part in the Ancient Woodland walk:
"On Sunday, we joined in an Ancient Woodland walk. Ancient woodlands are those which have existed since the early 1600s and are the UK's richest land-based habitat for wildlife. Our aim was to spot as many different types of trees and plants as possible, so off we went armed with our recording sheets.
Our walk took us through the beautiful Newton Woods running alongside the river Yealm. Fiona, our guide, set the younger children (and some adults) the task of collecting as many different leaves as possible which were gathered in a pile. We spotted leaves from cedar, ash, pine, oak, and a host of smaller plants including a nettle which was collected by one brave child. (There were, alas, no dock leaves to be found, triggering a discussion on why, in nature, you often find both poison and antidote growing next to each other). Some unusual finds included wild strawberries, and a herb named Robert.
It was a delightful walk, helped by the brilliant weather and congenial company. Unfortunately, as the walk overran, we were forced to turn back at the halfway point. We will be returning to Newton Woods to complete the walk at a later date!"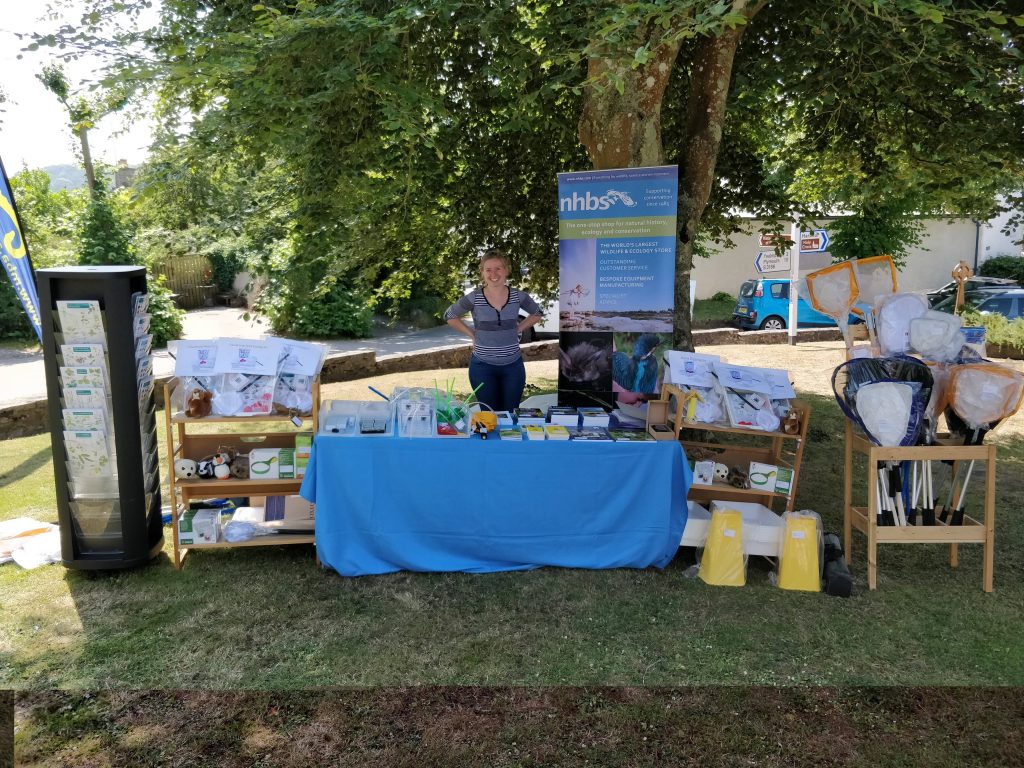 Wildlife Equipment Specialist Bryony attended the Bioblitz, both to take part in the activities and to provide a friendly face behind the NHBS stand, which offered a great range of wildlife survey equipment and identification guides for sale at the event:
"The MBA's BioBlitz was a fantastic event to be a part of! It aimed to encourage more people to get involved in nature conservation and raise awareness of the abundance of wildlife on their doorstep.
Children, ecologists, naturalists and enthusiasts all got involved, no matter the age or the background. Activities were constantly on the go, wellies marched onwards to location after location on the search for more species; buckets, field guides and nets in hand. Marine, land-based, air-borne and tidal were all explored and examined.
Having the NHBS stall at such an active event was brilliant as we were able to provide inspiration to children, ecologists and families. We sold all manner of items enabling everyone to get closer to nature and to experience it first-hand. Our Educational Rock Pooling Kits and Pond Dipping Kits were a great success, along with bug magnification pots and pooters. Ecologists loved the new books that we had, aiding identification of all manners of sponges, seaweeds and lichens.
We were also able to answer questions, show children how to use the equipment and partake in the activities ourselves."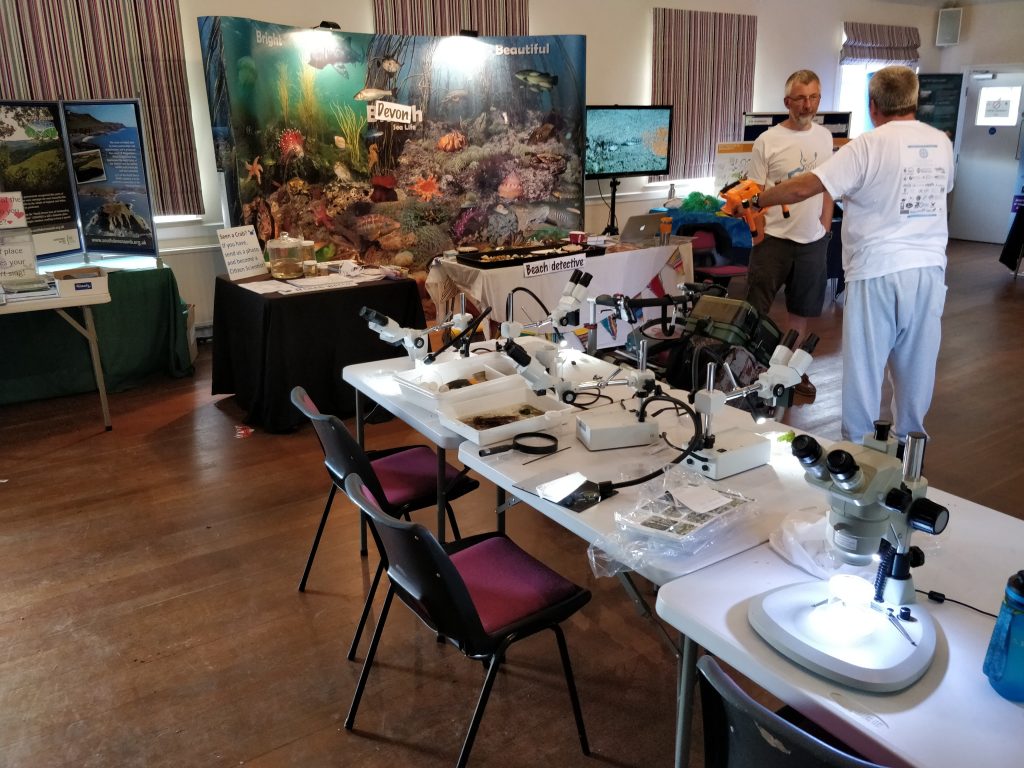 Photos and highlights from the BioBlitz will be showcased in a celebration of the diversity of life along the Yealm at an event in the WI Hall in Newton Ferrers on Saturday 13th October. Everyone is welcome to drop in between 11am-4pm, with tea and cake being served.
The Bioblitz was organised by the Marine Biological Association and was supported by the Royal Society of Biology, the Heritage Lottery Fund and Yealm Waterside Homes.