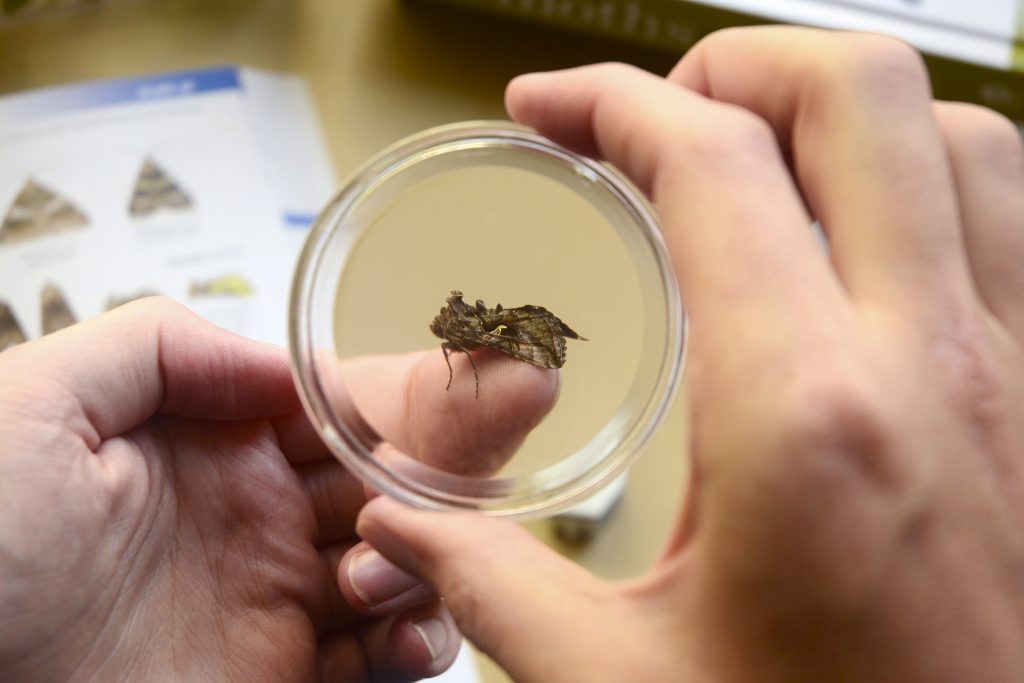 What and when is moth night?
Moth Night 2017 takes place from Thursday 12th to Saturday 14th October. Organised by Atropos and Butterfly Conservation, this annual event aims to increase public awareness of moths and also to provide an organised period of recording by moth enthusiasts around the UK. The theme of the 2017 Moth Night is "Ivy and Sugaring".
Why "Ivy and Sugaring"?
During September and October, ivy blossom provides a major source of nectar and pollen and so attracts a wide range of insects including honey bees, late-season butterflies, hoverflies and moths. Searching ivy blossom by torchlight is therefore a useful way of finding and surveying moths at this time of year and can be particularly productive between mid-September and mid-October. Sites should be scoped out during the daytime and then visited again at least one hour following dusk, using a torch to locate and identify the moths.
Sugaring is a useful technique for attracting moth species that may not be easy to catch using a moth trap. (It is also a good alternative if you don't have access to a light trap). It involves painting a tree trunk or wooden post with a sweet sticky mixture and then going back after dark to see what has arrived. As many moth species feed on nectar, sap and honeydew, the sweet sugaring mix is particularly attractive to them. This useful guide from Butterfly Conservation includes a recipe, as well as lots of information about other methods of surveying moths without a moth trap.
How do I take part in Moth Night?
You can take part in Moth Night in any way you choose. If you have a moth trap then you can run this in your or garden or further afield. If you don't have your own trap then you can look for moths that are attracted to your windows from the house lights, go for a walk to search local ivy blossom, or you might want to attend or organise a public event. For details of events in your area, take a look at the map on the Moth Night website.
Where and how do I submit my sightings?
Records of the moths you have seen should be submitted via the Moth Night online recording form. All of this information will be incorporated into the national dataset, helping to providing a comprehensive view of moth populations and distributions around the country. Full details and a list of FAQs about submitting your results can be viewed on the Moth Night website.
Help! What species of moth is this?
A good moth guide is invaluable for both the beginner and seasoned moth enthusiast. Below you will find a list of some of our best-loved moth ID guides: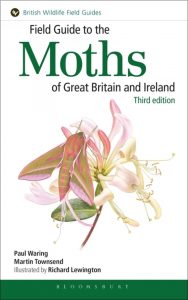 Field Guide to the Moths of Great Britain and Ireland
Paul Waring & Martin Townsend  
Alongside the comprehensive text descriptions, moths are illustrated in their natural resting postures. There are also paintings of different forms, underwings and other details to help with identification.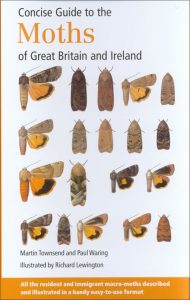 Concise Guide to the Moths of Great Britain and Ireland
Martin Townsend & Paul Waring
This is a great practical solution for every active moth enthusiast and is ideal for use in the field. Concise field descriptions written by leading moth experts Paul Waring and Martin Townsend feature opposite colour plates illustrated by Richard Lewington.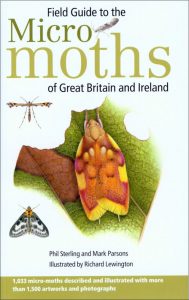 Field Guide to the Micro Moths of Great Britain and Ireland
Phil Sterling & Mark Parsons
The most comprehensive field guide to micro-moths ever published, making this fascinating and important group of insects accessible to the general naturalist. It describes all the families of micro-moth and covers 1033 species with beautiful art and photographs.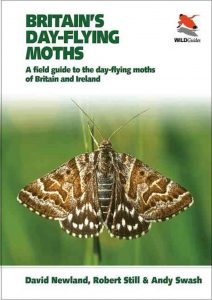 Britain's Day-Flying Moths
David Newland, Robert Still & Andy Swash
This concise photographic field guide will help you identify any of the 155 day-flying moths found in Britain and Ireland. Combining stunning photographs, authoritative text, and an easy-to-use design, Britain's Day-Flying Moths makes a perfect travelling companion.
Can you recommend a moth trap?
For an introduction to the main types of moth traps and answers to our most frequently asked moth trap questions, take a look a the NHBS Guide to Moth Traps. We have also included a list here of some of our best-selling traps.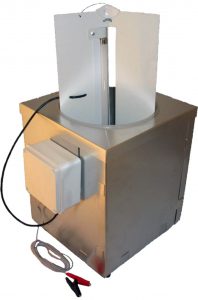 6W 12V Portable Heath Moth Trap
This small compact 6W moth trap runs from a 12 volt rechargeable battery with a minimum rating of 12Ah. The trap is lightweight and can be fully dismantled for easy transport.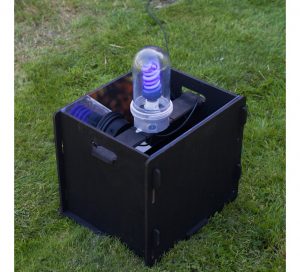 Flatpack Skinner Moth Trap with Electrics
Constructed from FSC certified European birch plywood, this trap slots together easily without the need for any tools. It has a 240V lighting system fitted and includes a 25W blue black bulb.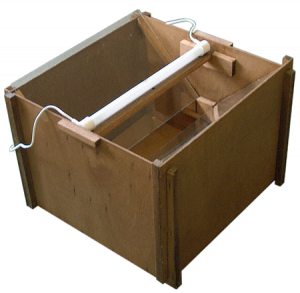 Mobile 15W Actinic Skinner Moth Trap
This trap is particularly suitable for garden use. Easily assembled, it folds flat for storage or transportation. It is designed so you can access the catch whilst the bulb is still on.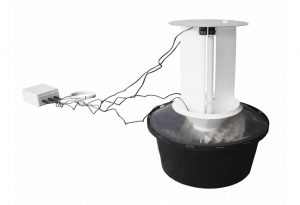 Twin 30W Actinic Robinson Moth Trap
The Robinson is the traditional design of moth trap, and offers maxiumum catch rates and retention. This trap is particularly suited to unattended overnight operation.
Our full range of moth books and moth traps can be viewed at nhbs.com