The Wainwright Prize, first awarded in 2014, is a literary prize that seeks to reward the best British outdoors, nature and travel writing. The prize is named in honour of Alfred Wainwright (1907-1991), the British author, illustrator and hillwalker who is most well-known for his seven-volume Pictorial Guide to the Lakeland Fells, published between 1955-1966.
Previous year's winners include Amy Liptrot's The Outrun (2016), John Lewis-Stempel's Meadowland (2015) and Hugh Thomson's The Green Road Into The Trees (2014).
This year, the winner will be announced on August 3rd. Here, we present the seven shortlisted candidates, in no particular order: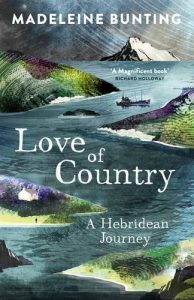 Love of Country: A Hebridean Journey, written by Madeleine Bunting and published by Granta.
Love of Country is Madeleine's account of her exploration of the landscapes, histories and attraction of the Scottish Hebrides Islands over the course of six years.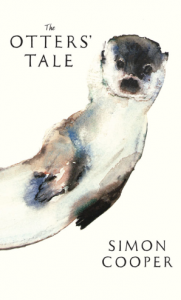 The Otter's Tale, written by Simon Cooper and published by William Collins.
When Simon Cooper bought an abandoned water mill in southern England, he ended up sharing it with a family of wild otters. The Otter's Tale blends the personal story of one of them with the natural history of the otter in the British Isles.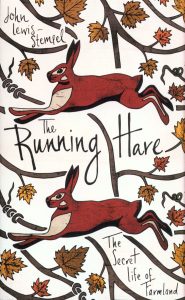 The Running Hare, written by John Lewis-Stempel and published by Doubleday.
The Running Hare tells of Britain's traditional ploughland that is rapidly disappearing, and of the wild animals and plants that live in and under it. It is also the story of John's attempt to take on a field and husband it in a traditional way, restoring its fertility and wildlife, bringing back the old farmland flowers and animals.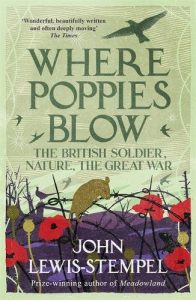 Where Poppies Blow: The British Solider, Nature, the Great War, written by John Lewis-Stempel and published by Weidenfeld & Nicholson.
Where Poppies Blow is the unique story of the British soldiers of the First World War and their relationship with the animals and plants around them.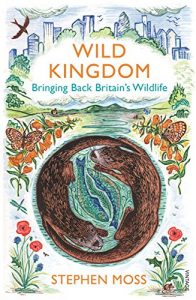 Wild Kingdom: Bringing Back Britain's Wildlife, written by Stephen Moss and published by Vintage.
Britain's wildlife is under threat from many sides, but a change is under way. In Wild Kingdom, Stephen recounts his sojourns throughout the United Kingdom to document how Britons are fighting to bring back and save the wildlife they love.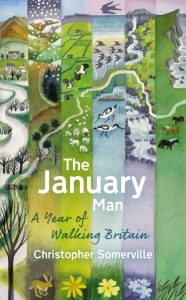 The January Man: A Year of Walking Britain, written by Christopher Somerville and published by Doubleday.
Following the death of his father, Christopher walked the British Isles, month by month, season by season and region by region. This is his account of the British countryside and the search for the true identity of his father.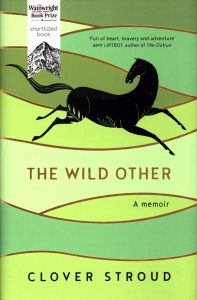 The Wild Other: A Memoir, written by Clover Stroud and published by Hodder & Stoughton.
When a riding accident left her mother permanently brain-damaged, sixteen-year-old Clover embarked on a journey around the world, eventually finding her way back to the Vale of the White Horse. This is her account of love, loss, family and the healing strength of nature.