This year's Big Garden Birdwatch took place from 25th to 27th of January, and having recruited some enthusiastic NHBS volunteers to take part, we thought we would provide an update of our results. We encouraged family members to join in, sat down with binoculars, tea, cake and crumpets and counted the birds that we saw in our gardens. We saw a wide range of species, with blackcap, marsh tit and nuthatch being particular highlights. House sparrows were our most commonly seen bird in terms of numbers, which aligns us with the overall Big Garden Birdwatch results from previous years, and blackbirds were seen in the most gardens. Great tits were more common than blue tits, however, and starlings were only seen in a particularly rural garden. We all thoroughly enjoyed taking part, in spite of the drizzle outside and would highly recommend this as a great activity to introduce children to some of the species visiting their garden.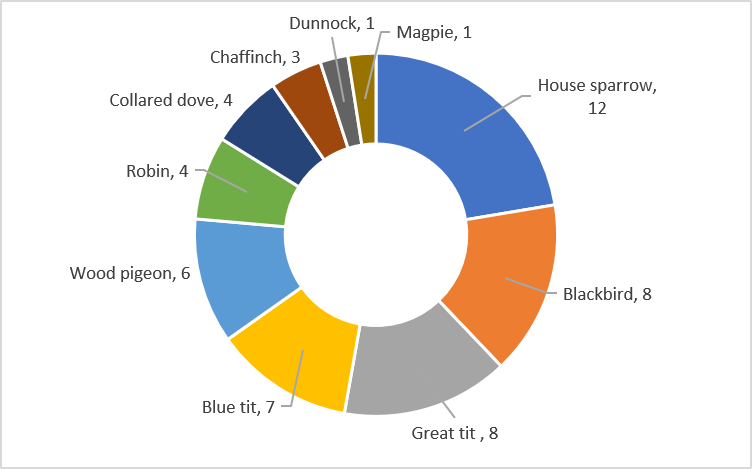 The most commonly seen species as an average per garden as counted by NHBS staff
Individual Results
Nigel
Nigel had some willing helpers in the form of his three children, who thoroughly enjoyed helping with the count (with some crumpets)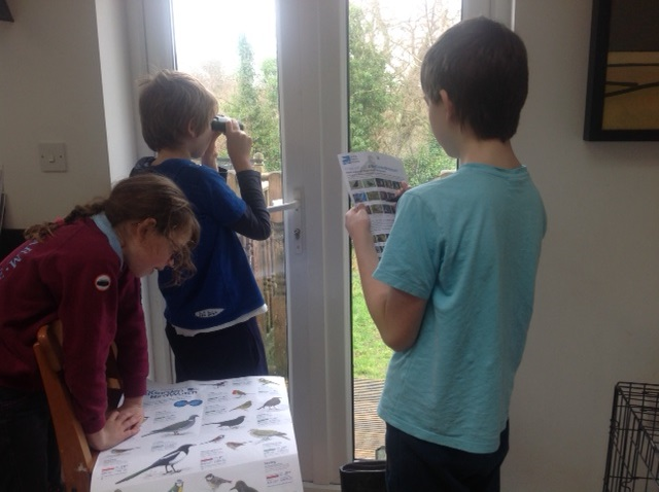 Robin: 2
Wood pigeon: 2
Collared dove: 2
Great tit: 2
Blue tit: 2
Dunnock: 2
House sparrow: 1
Blackbird: 2
Catherine
Catherine's was the only garden to feature a pied wagtail, a very good spot.
Great tit: 6
Blue Tit: 1
Chaffinch: 1
Magpie: 2
Wood pigeon: 3
Blackbird: 4
Pied wagtail: 1
Elle
Elle's garden produced the only blackcap record and was the only garden with no blackbirds.
Robin: 1
Blue tit: 1
Blackcap: 1
Wren: 1
Wood pigeon: 1
House sparrow: 2
Steve
Steve's results easily outstripped all our other gardens in terms of numbers and diversity of species. He counted with his very enthusiastic family and the results indicate that this is a garden that is obviously perfect for wildlife. They also contributed a great fantastic marsh tit photo.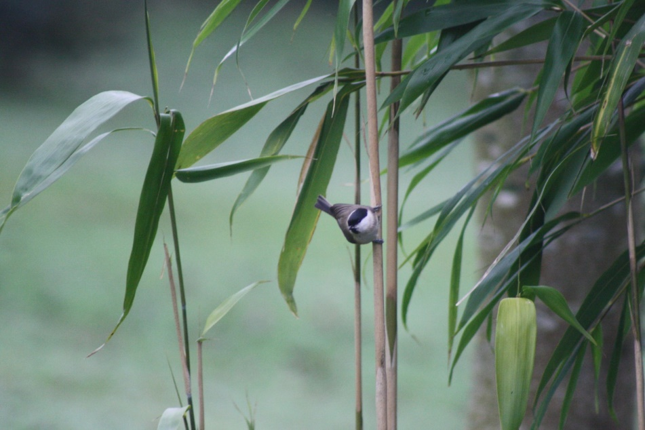 Blackbird: 1
Blue tit: 6
Chaffinch: 2
Coal tit: 4
Collared dove: 1
Dunnock: 2
Great tit: 3
House sparrow: 5
Long-tailed tit: 7
Magpie: 2
Robin: 1
Nuthatch: 1
Marsh tit: 1
Great spotted woodpecker: 1
Oli
Oli's garden seems to be very attractive to corvids, being  the only garden to feature jackdaws and crows. He also took a rather nice picture of a wood pigeon.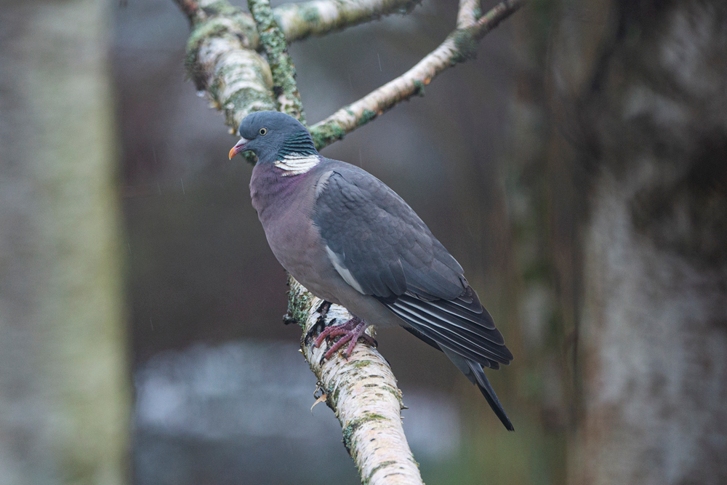 Wood pigeon: 3
Blackbird: 1
Jackdaw: 2
Crow: 2
Great tit: 1
Simone
Simone recruited her two young children to help and they greatly enjoyed watching the birds and using the binoculars (often upside down). They had some trouble understanding why they should try and be quiet. The garden is very rural but small and was the only garden to feature starlings.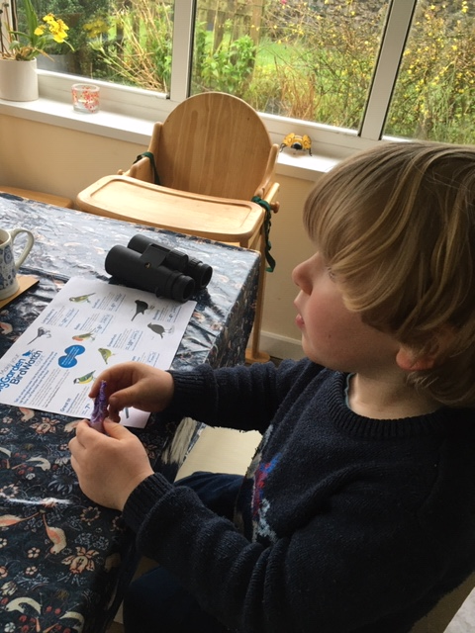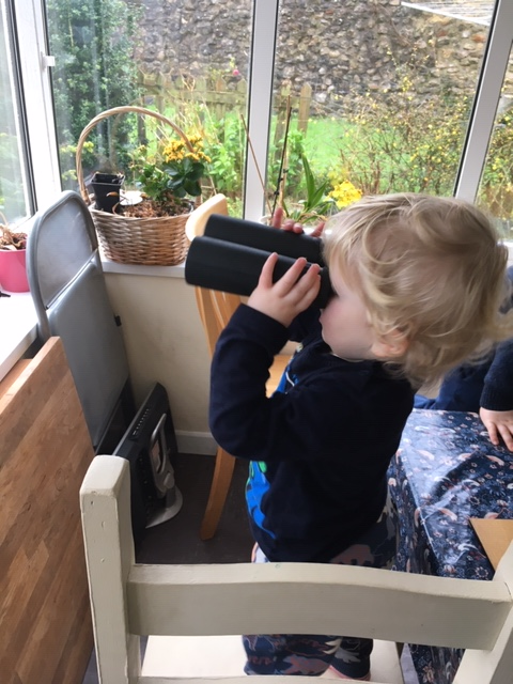 House sparrow: 10
Collared dove: 4
Blackbird: 2
Chaffinch: 2
Robin: 2
Starling: 2