It is that time of year again when every garden, hedge and field seems to come alive with butterflies. As we approach the height of summer many of our resident butterfly species will continue to emerge, reaching peak numbers in July and August, when temperatures and weather patterns are typically at their most favourable. Unfortunately, due to the ongoing effects of climate change, habitat fragmentation and the intensification of agriculture, many of our most common species have declined across the UK. These declines are worrying for many other species too as some butterfly populations act as ecosystem monitors, whereby their successes and failures may allude to the overall health of our ecosystems.
To monitor and mitigate these declines, Butterfly Conservation started the Big Butterfly Count in 2010. This annual programme asks members of the public to spend 15-minutes recording the butterflies that they see in their favourite spot and submit their records afterwards. These data are collated and analysed, allowing us to look at how butterflies have fared for the year. In the long-term these records allow us to track trends in butterfly populations. With this information researchers and conservation bodies can identify and act to protect some of our most vulnerable species.
The Big Butterfly Count of 2019 will take place from the 19th July to the 11th August. To take part, all you need to do is download the Big Butterfly Count App onto a smartphone or tablet, or print out a recording sheet from the website, spend 15 minutes counting the butterflies you see and then submit your records online at at https://www.bigbutterflycount.org or via the free Big Butterfly Count app.
The Big Butterfly Count asks you to record sightings of seventeen butterfly species and two day flying moth species. Here at NHBS we have compiled a short guide on which butterflies you are likely to see during your surveys as well as some tips on the features by which you can distinguish certain species.
Gardens
For many of our target butterfly species we need look no further than our back gardens. In the UK many generalist species of butterflies can survive in the patchwork of gardens that stretch out across the country. These species are drawn in by the bountiful supply of nectar offered by flowering plants such as Buddleia, which are seldom without a visiting Red Admiral or Peacock. Gardens with unmanaged patches are even more favourable as these can provide larval host plants such as thistles and nettles, the latter of which is used by four different butterfly species.
Look out for:
1. Large White: Large and often found near brassicas & nasturtiums
2. Small Tortoiseshell: Medium sized, often bask in open sunny spots
3. Red Admiral: Large and territorial, with unique black and red colours
4. Painted Lady: Large fast flyers  with very angular wings
5. Small White: Medium size with yellowish under-wings, feed on brassicas
6. Peacock: Large, dark butterfly with distinct eye spots on its wings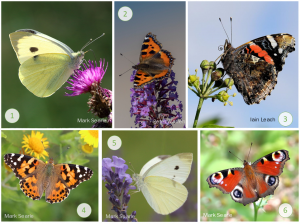 Grasslands, Parks and Fields
Grasslands are an incredibly valuable habitat to many of the UK's moths and butterflies. For our target species the relevant habitats include areas of semi-natural grassland, pasturelands, arable land, urban parkland and any areas with rough unmanaged grass. In the height of summer these areas can be teeming with Skippers, Common Blues, Ringlets and Meadow Browns. Be sure to inspect any flowering plants (particularly thistles and knapweeds) as these can act as vital nectaring points for many butterflies. Pay close attention for the fast and subtle movements of smaller species as these can often disappear against such a busy environment. A prime example of challenge is the Small Copper which is notoriously hard to spot due to its minute size, fast flight and discrete colouration (when its wings are closed).
Look out for:
1. Meadow Brown: Very common, with dull orange patches on the wings
2. Green-veined White: Have a distinct green colour around the wing veins
3. Small Copper: Small and fast, have deep brown & bright orange wings
4. Common Blue: Small with a vivid blue colour and unbroken white border
5. Six-spot Burnet: Has distinct patterns and colours, often feed on Thistles
6. Ringlet: Common, wings can appear black and have distinct yellow rings
7. Marbled White: Large slow flyers with a unique chequered pattern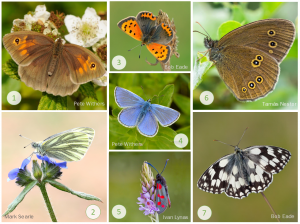 Hedgerows and Woodland-Edge
Edge habitats are well known for their butterfly diversity and abundance, housing many threatened and elusive species. For the Big Butterfly Count there are a few species which you are likely to see in these areas, however species such as the Brimstone, Speckled Wood and Gatekeeper can occur in several other habitats. Sunny areas with flowering shrub such as Bramble are hotspots for activity, particularly for Gatekeepers. Holly Blues may be hard to spot as they are mostly arboreal, only descending to feed on flowering plants such as Ivy. Woodland interiors are unlikely to yield many butterflies, particularly those with little light and/or limited forest floor plants, however open sunny glades are worth visiting.
Look out for:
1. Brimstone: Large with a powdered yellow/green colour and slow flight
2. Comma: Large with a uniquely scalloped wing edge and fast flight
3. Gatekeeper: Small size, often found around hedges with bramble growing
4. Holly Blue: Very small, flying around tree tops, especially those with Ivy
5. Speckled Wood: Medium size, very territorial and regularly sun bask
6. Silver-Y: Very fast flying with a distinct silver 'Y' on the upper wing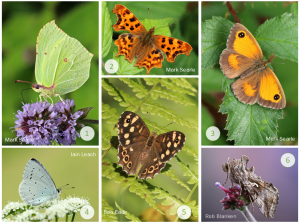 Related products at NHBS
While you do not need any additional equipment to complete the Big Butterfly Count, there are a few items at NHBS which can make it a bit easier to help you tell apart some of the more fiendishly similar species.
Binoculars

Having a good pair of binoculars to hand is great for identifying butterflies from a distance; allowing you to quickly pick out distinguishing features. Binoculars with a short minimum focus distance (termed 'close focus') are an excellent choice for butterfly work.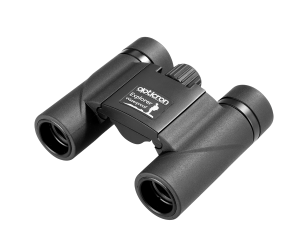 Opticron Explorer Compact Binoculars
£59.00 inc VAT | 223738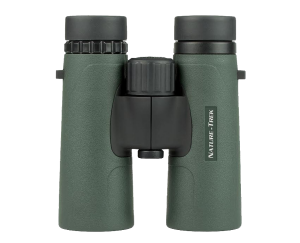 Hawke Optics Nature-Trek Binoculars
£132.95 inc VAT £149.99 | 212966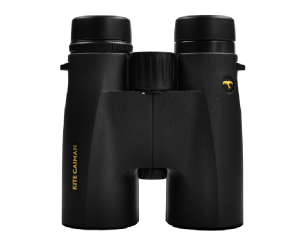 Kite Caiman Binoculars
£249.95 inc VAT | 239178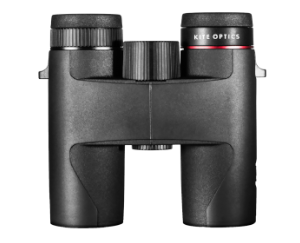 Kite Lynx HD+ Binoculars
£519.00 inc VAT | 247915
Field Guides
Investing in a decent field guide is an excellent way to learn more about the butterfly species you are likely to see during your count. They provide you with detailed illustrations or photographs along with in-depth descriptions of butterfly development and behaviour for all 59 species found in the UK.
Guide to the Butterflies of Britain and Ireland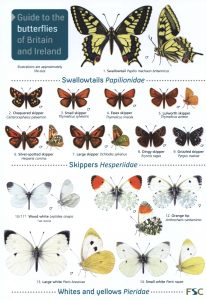 Unbound | January 2019
This collection of illustrations by renowned wildlife artist Richard Lewington are an excellent aid for quickly identifying the UK's butterflies.
£3.99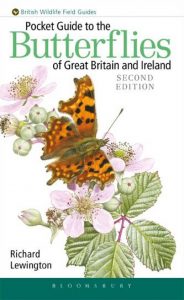 Pocket Guide to the Butterflies of Great Britain and Ireland
Paperback | January 2019
This beautifully illustrated pocket sized guide gives detailed information on the distribution and life stages for all UK butterflies in an easy to use layout.
£8.99  £10.99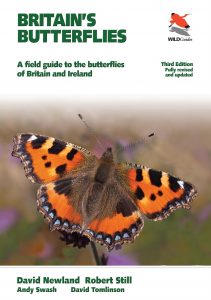 Britain's Butterflies | A Field Guide to the Butterflies of Britain and Ireland
Paperback | March 2015
This comprehensive field guide details the complete life history for all butterfly species found in Britain and Ireland, and includes a wealth of colour photographs for reference.
£12.99 £17.99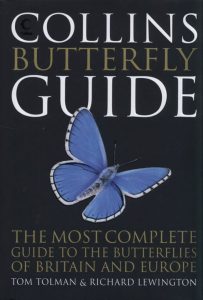 Collins Butterfly Guide | The Most Complete Field Guide to the Butterflies of Britain and Europe
Paperback | April 2009
This extensive field guide is an essential text for those looking to further expand their knowledge of UK butterflies as well as those species that are found throughout Europe.
£13.99 £18.99
Please note that prices stated in this blog post are correct at the time of publishing and are subject to change at any time.
Butterfly Conservation
Thanks to Butterfly Conservation for letting us use their images throughout this article. For more information on UK butterflies and how you can help them please visit Butterfly Conservation.org. As the organising charity behind the Big Butterfly Count they have a wealth of information to help you find and identify butterflies and moths. They also host butterfly counts and moth trapping events across the country, which are great to attend if you want to learn a bit more about these charismatic insects.