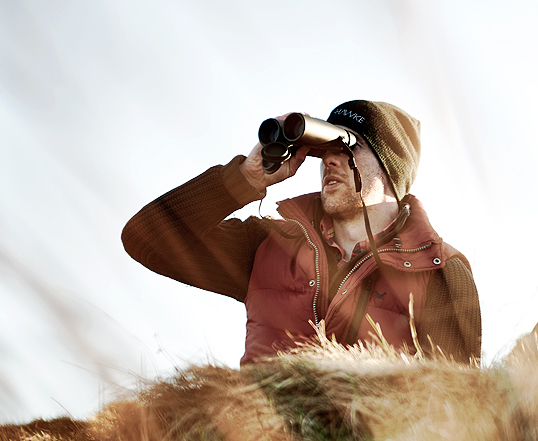 A good pair of binoculars are invaluable for identifying all sorts of animals at a distance and are a fantastic addition to the naturalist's field kit. However, there are many different makes and models available, all with different specifications, and choosing a pair can be confusing. In this post we will take a look at the anatomy of a pair of binoculars and explain the things you need to know in order to make an informed decision about which binoculars are right for you.
Magnification
Binocular models generally have two numbers in their description. The first of these relates to the magnification. (For example, 8 x 42 binoculars will have a magnification of 8x). In general, binoculars have a magnification between 8x and 12x. As you would expect, the higher the magnification, the larger objects will appear when looking through them. As magnification increases the field of view is reduced, although higher quality models maintain a good field of view even at higher magnifications. You will also need to hold your binoculars steady with higher magnifications as hand shake will have a greater effect.
Lens Diameter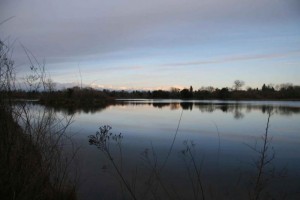 The second number in the binocular model description (e.g. 8 x 42) refers to the diameter of the objective lens. Standard size binoculars tend to have objective lenses of 32mm to 42mm whilst lenses in compact binoculars usually measure 25mm. Larger lenses can dramatically improve low light performance and are particularly good for use at dusk or dawn. The trade off is that larger lenses are heavier.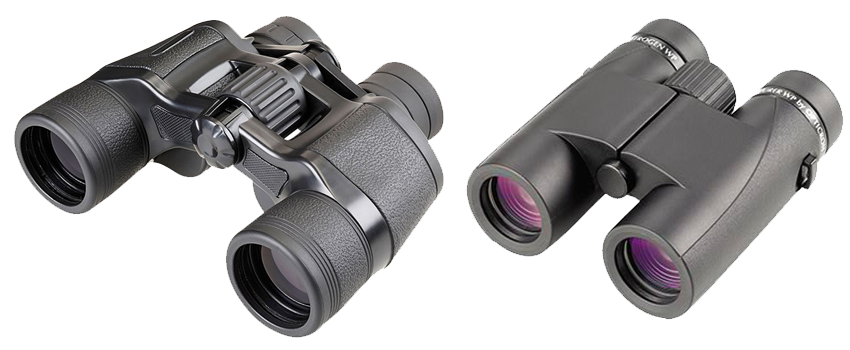 Prism Type
There are two main styles of binocular:  Porro Prism and Roof Prism. Porro prism binoculars have widely separated objective lenses which are further apart than the eyepiece (ocular) lenses. This gives them a "dog-leg" like appearance. Roof Prism binoculars have objective and eyepiece lenses which are in line with one another, resulting in a more streamlined and compact instrument. Traditionally, roof prism binoculars would produce an image that was less bright than that of an equivalent porro prism model, due to reduced light transmission. However, modern binoculars, particularly high quality ones, have remedied this problem through innovations in lens coatings. All of the binoculars sold by NHBS are of the roof prism style.
Glass Type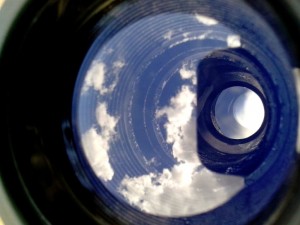 The type of glass used to manufacture the lenses can vastly affect the quality of the image. Two types of glass to look out for are extra-low dispersion (ED) and fluoride (FL) glass. These reduce chromatic aberrations giving clearer and sharper colours and reduced colour "fringing". (Fringing is the blurring that can occur between light and dark parts of an image).
Lens and Prism Coatings
Lens coatings reduce the amount of light that is lost between the objective and the eye (ocular) lens helping to produce a brighter and sharper image. Lenses which are multi-coated have multiple layers of lens coatings. High quality binoculars are fully multi-coated which means that they have multiple layers of coating on all lens surfaces.
Roof Prism binoculars have a particular problem with "phase shift" where the polarisation angle of the prism causes the light passing through to be split into two slightly out of phase beams. This results in an image which has lower resolution and may look slightly blurred. Prism coatings correct this problem by forcing the split light back into phase. Look out for binoculars with Phase Correction (PC) prism coatings.
Other Key Comparison Features
As well as the physical characteristics of the binoculars discussed above, there are a number of other specifications which you might want to consider.
Field of View – The field of view is how wide an image can be seen at a specified distance (usually 1000m). A wide field of view is useful for large landscapes and for fast moving animals.
Close focus – The close focus is the minimum distance at which the binoculars are able to focus. People interested in viewing insects using their binoculars would be advised to choose a model with as small a close focus as possible.
Eye relief – This is the maximum distance from the eyepiece lens that the eye can be positioned at which the full width of the image is visible without vignetting (darkening of the image around the edges). Longer eye relief is useful for those who wear glasses.
Weight – The weight of the binoculars is incredibly important, as it is likely that you will be carrying them around for long periods. Higher quality models of comparable specification will tend to be lighter than more entry-level models, and those with larger objective lenses will weigh more than those with smaller ones.
Price – Although we have mentioned this last, your budget will most likely be one of the key things to consider when choosing binoculars. Entry level models such as the Hawke Optics Vantage or Opticron Oregon 4 LE are great value for money and ideal for the beginner or infrequent user. However, if you are using your binoculars in a professional capacity or will be looking through them for a considerable amount of time each day, then choosing something of higher quality will be beneficial. Top of the range models such as the Zeiss Victory and Swarovski EL produce a superb quality image and can be used continuously for many hours without causing severe eye strain. They also come with the assurance of 10 year warranty. For most users, there will be a model in between these two extremes that will be perfect for you and your budget.
The NHBS Binocular Range
At NHBS we stock a large range of binoculars made by Minox, Hawke Optics, Opticron, Nikon, Zeiss and Swarovski. These range from economical and compact models up to full size, top of the range varieties. All of the models we sell have a roof prism design, come with a case and neckstrap and are waterproof.
Still unsure about which binoculars you need? Contact us on +44 (0)1803 865913 or email customer.services@nhbs.com for some advice.