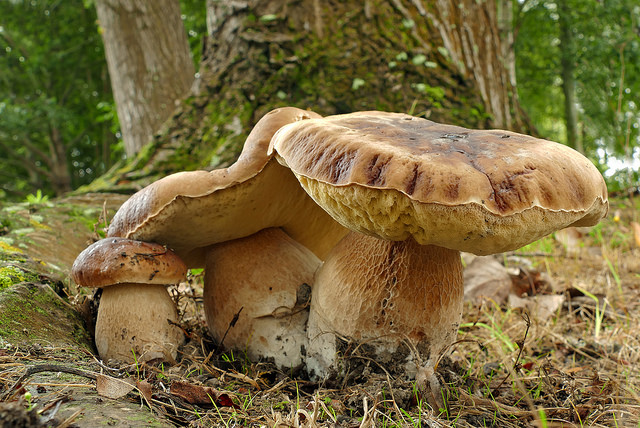 What is UK Fungus Day?
The 2017 UK Fungus Day will take place on Sunday 8th October. This event is organised to raise awareness and educate the public about the importance of fungi, and also to bring together scientists, artists and naturalists who are involved with fungi as part of their work or hobby.
On the 8th October a range of public engagement activities involving science and the arts will run concurrently across the UK and will include fungal forays and talks by scientists as well as craft workshops and events for children.
What have fungi ever done for us?
The fungi are a group of eukaryotic organisms that include the yeasts, molds and mildews, as well as the larger mushrooms and toadstools that we more typically associate with the name. They are abundant worldwide and play a vital role in ecosystem processes. Most trees and plants rely on a symbiotic relationship with fungi around their root systems whereby the fungi provide key nutrients to the plant, in return receiving sugars that are produced by the plant's photosynthesis. They are extremely important for the recycling of dead matter and help to make vital nutrients available for new growth. Humans also rely on many types of fungi for food or medicine – imagine a life without bread, beer or penicillin. A certain type of fungi is even used to flavour chocolate!
How do I get involved in Fungus Day?
On the 8th October a series of events will be held around the UK at botanic gardens, museums, science centres, universities and nature reserves.
Interested in the science and biology of fungi? Why not head along to a talk by an expert or researcher? Want to learn to identify mushrooms and toadstools in the field? –  join a fungal foray and see the spectacular specimens that are popping up everywhere this autumn. Are you into arts and crafts? There's even something for you – go out and meet some of the artists that are inspired by (or even use!) fungi in their work.
To find out what is happening near to you, check out the interactive map on the UK Fungus Day website. Or, if you are interested in organising your own event, download the Fungus Day complete resource pack.
Take a look at our blog on Planning a Fungal Foray for some tips on planning your own ID expeditions.
Can you recommend some good fungi books and field equipment?
Below you will find a great selection of fungi field guides, as well as some other interesting reads. For those who want to take their identification skills to the next level, we have also included a selection of hand lenses and microscopes.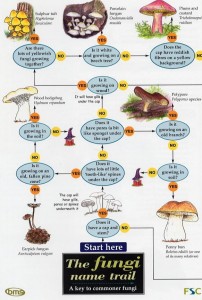 The Fungi Name Trail: A Key to Commoner Fungi
FSC | Pamphlet
A key to some of the more easily recognised fungi present in Britain's woods and fields. The name trial takes you through a series of yes or no questions to help you identify your fungi.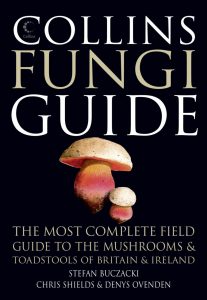 Collins Fungi Guide: The Most Complete Field Guide to the Mushrooms and Toadstools of Britain & Ireland
Stefan Buczacki | Paperback
Nearly 2400 species are illustrated in full colour, with detailed notes on how to correctly identify them, including details of similar, confusing species.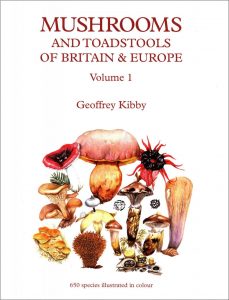 Mushrooms and Toadstools of Britain & Europe, Volume 1
Geoffrey Kibby | Hardback
Volume 1 illustrates the non-agarics including, puffballs, stinkhorns, earthstars, coral fungi, polypores, crust fungi, chanterelles, tooth fungi, boletes, Russula and Lactarius.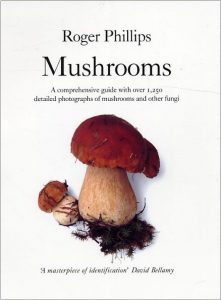 Mushrooms
Roger Phillips| Paperback
Set to become the essential illustrated mycological encyclopedia for the next 25 years, this book is also clear, user friendly and will appeal to a wide range of readers. Unsurpassed in both illustrative and descriptive detail.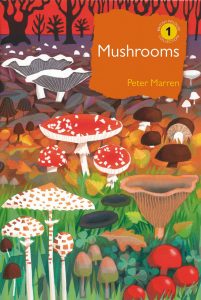 Mushrooms
Peter Marren | Hardback
Written in Marren's inimitable style, Mushrooms provides a refreshingly candid view of the diversity of fungi and our relationship with this intriguing group, exploring such subjects as the naming of fungi, their importance in natural ecosystems and fungal forays.
Other recommended fungi books:
The Mushroom at the End of the World
Mycorrhizal Planet
Teaming with Fungi
Where the Slime Mould Creeps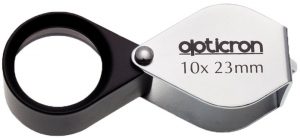 Opticron Hand Lens 23mm 10x Magnification
Excellent and affordable 10x lens.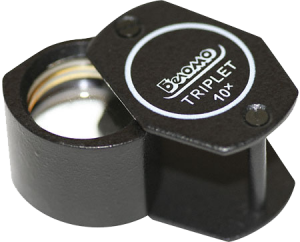 Belomo Triplet Loupe Hand Lens
High quality triplet lens.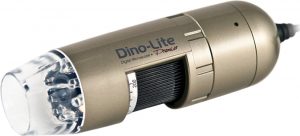 Dino-Lite AM4113T USB Digital Microscope
USB microscope for viewing and saving images on your computer.