Browning trail cameras are becoming an increasingly popular choice for conservationists and naturalists in the UK and Europe. Combining innovative design, quality workmanship and materials with competitive pricing, their high-quality specifications and comprehensive range of features make them ideal for monitoring wildlife. They are easy-to-use with minimal setup required and feature robust, camouflage casings together with a whole host of standard and additional features. Below we will showcase the new Browning cameras that are being released in 2020.

Recent additions to the Browning range include the Strike Force HD Max, Dark Ops HD Max, Recon Force Edge and Spec Ops Edge. Two further models, the Patriot and Recon Force Edge 4K, are also due to be released later in 2020. These cameras offer many of the great features currently present in the Browning range, but with a few exciting improvements, such as dual-lens technology, adjustable (and quicker) trigger speeds and long-range invisible infrared LEDs.
Dual-Lens Technology
Browning are one of the only camera manufacturers to use dual-lens technology. Currently available in several of their models, including the new Patriot, these cameras have a specially tailored lens and sensor combination for capturing daytime images. A second, military-grade sensor and lens allow the camera to take crisp night-time images with the use of infrared illumination. This dual-lens system means that footage can be taken in a range of light conditions without ever compromising on quality.
The Patriot is the latest addition to the dual-lens family of Browning cameras. Combined with the ability to capture 24MP images and 1920 x 1080p videos, the image quality from this camera is pretty hard to beat.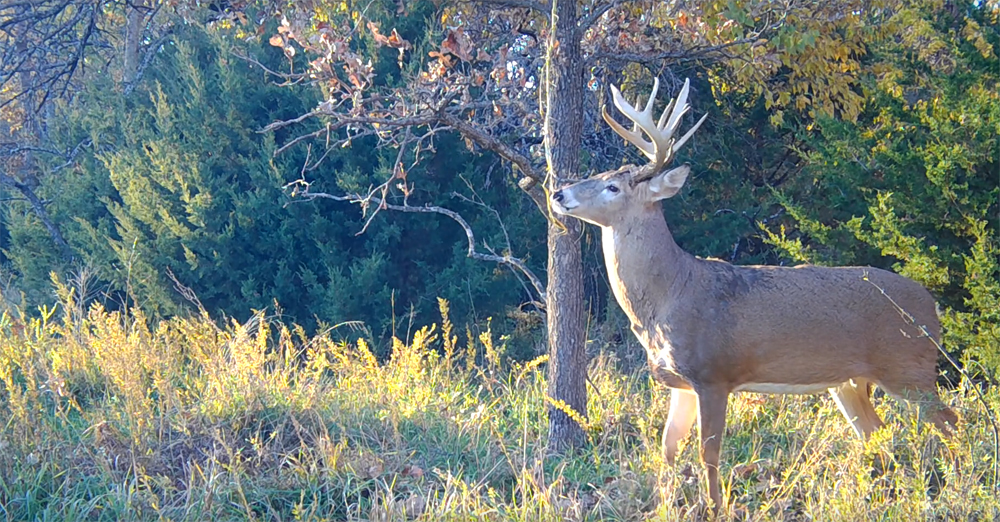 Trigger speeds
The Strike Force HD Max and Dark Ops HD Max, as well as the Spec Ops Edge and Recon Force Edge cameras, all feature adjustable trigger speeds of 0.2/0.3/0.4-0.7 seconds. Being able to alter the trigger speed allows you to tailor the camera to suit your location and target animal. This may take a little practice and experience, but even the tiniest tweak can make a difference to the composition of your image. At best it can mean the difference between capturing a great shot and being left with an image of a vanishing tail.
The Patriot features a trigger speed of just 0.15 seconds – ideal for capturing even the fastest moving animals.
Invisible infrared illumination
The Dark Op HD Max, Patriot and Spec Ops Edge all offer completely invisible night-time illumination. Provided by an array of infrared LEDs, this has obvious benefits when recording nocturnal wildlife. The camera will remain completely invisible, even when recording, making it more likely that you will capture several images of your subject. (It is also more likely that the animal will be filmed behaving naturally, rather than fleeing from the camera flash). Invisible LEDs also help to keep your camera safe from theft and vandalism; provided that it is sited in an unobtrusive spot and/or is well camouflaged, it is unlikely to be spotted, even when recording at night.
It is worth noting that invisible LEDs generally have a shorter illumination range than standard LEDs (usually by around 6-10m), and this should be taken into consideration when choosing and using your camera. For those wanting the best of both worlds, the Browning Patriot offers no-glow LEDs which illuminate up to 34m, a distance that is comparable to many standard LED cameras.
Standard camera features
All of the cameras in Browning's range come with several excellent features as standard. Illumasmart technology automatically adjusts the infrared flash to make sure that your night-time footage is bright enough, without being over-exposed. Smart IR video tells the camera to continue recording as long as the animal is active within the sensor range. SD card management options let you overwrite old images on the SD card, allowing your camera to continue recording as long as the batteries will last. Some of the cameras, including the Recon Force Edge and soon-to-be-released Patriot, also include a built-in tripod, making setup in the field quick and easy.
The table below provides you with a quick comparison between the six new camera models. Or click on the images beneath to visit the product pages at nhbs.com where you can find full product descriptions and specifications along with up-to-date pricing.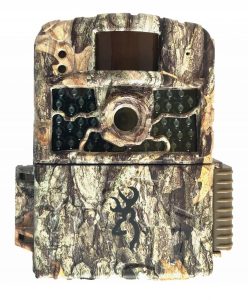 Strike Force HD Max
#249809
• 18MP images, 1600 x 900p HD video
• Adjustable 0.3s-0.7s trigger speed
• 'Zero-blur' night-time images
• Smart IR video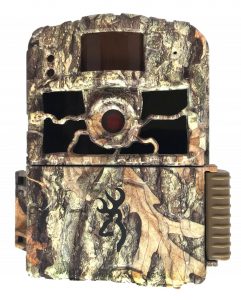 Dark Ops HD Max
#249810
• 18MP images, 1600 x 900p HD video
• No-glow infrared LEDs
• Adjustable 0.3s-0.7s trigger speed
• 'Zero-blur' night-time images
Recon Force Edge
#249813
• 20MP images, 1920 x 1080p video
• 0.2-0.7 adjustable trigger speed
• Colour viewing screen
• Tree mount bracket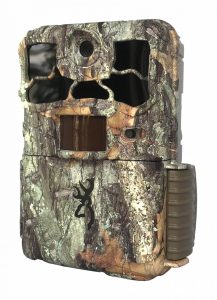 Spec Ops Edge
#249812
• 20MP images, 1920 x 1080p HD video
• Adjustable 0.2-0.7 second trigger speed
• No-glow night vision LEDs
• Colour viewing screen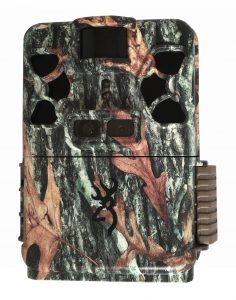 Patriot
#249811
• 24MP images, 1920 x 1080 HD video
• 0.15 second trigger speed
• Dual-lens technology
• No-glow infrared LEDs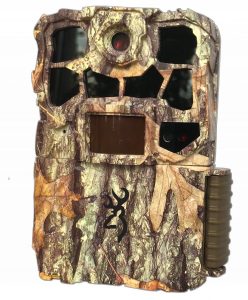 Recon Force Edge 4K
#249815
• 32MP images, 4K video
• 0.4-0.7 second adjustable trigger speed
• Colour viewing screen
• Built-in tree bracket
Head over to nhbs.com to explore the complete range of Browning cameras or take a look at our Watching Wildlife guide on how to choose the right trail camera.