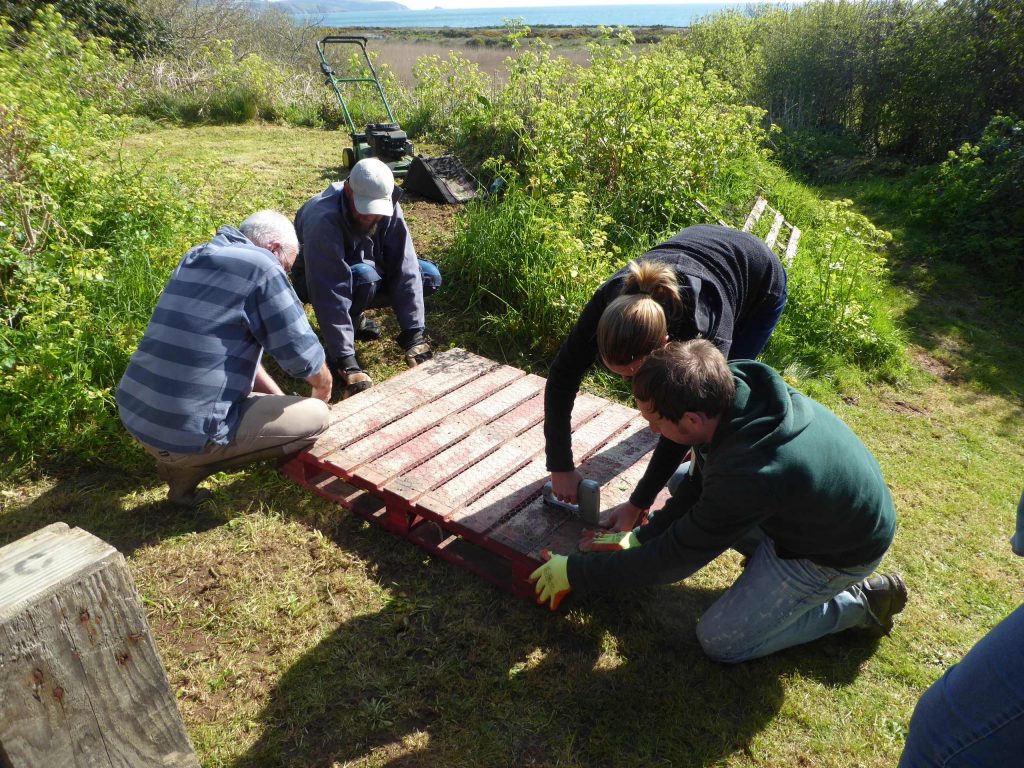 The accumulation of stacks of pallets is an unavoidable part of working in a fast paced and varied retail environment. So when we were contacted by Keith Grant from the Slapton Ringing Group to ask if they could take some off our hands, we were both delighted to agree and eager to learn about the site where they would be put to use.
The Slapton Ringing Group is based at the Slapton Ley National Nature Reserve. This beautiful site is located on the south coast of Devon and contains the largest lake in the south west, separated from the sea by just a narrow shingle bar. Its location, together with the unique habitat conditions, makes it an extremely important place for local and migrating bird populations.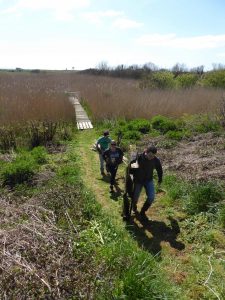 The Slapton Ringing Group have been surveying birds at Slapton Ley since the 1960s, and for the last six years the site has been designated as a BTO Constant Effort Survey (CES) Site.
A regular rotation of willow cutting is undertaken at the site, which maintains the vegetation and helps to avoid major changes in species composition. A carefully constructed pallet walkway allows access to the ringing rides for the volunteers that meet here regularly throughout the ringing season.
The pallets salvaged from NHBS were used to replace old ones which have an obviously limited lifespan due to the constantly wet conditions. It is a pleasure to know that some of our "waste" is being used to support such a fantastic and long-running project.
For more information about bird ringing in Devon, take a look at the Devon Birds website.