British Wildlife has featured book reviews since the very first magazine back in 1989. These reviews provide in-depth critiques of the most important new titles in natural history publishing, from nature-writing bestsellers to technical identification handbooks. They are all authored by experts in relevant subjects, which ensures an honest and insightful appraisal of each book featured.
It can be helpful to read a review before deciding to buy a new book, and so since 2018 every review included in the magazine is available to read on the British Wildlife website. Here is a selection of books that have featured so far in the current volume of British Wildlife, all with links to take you directly to the full review.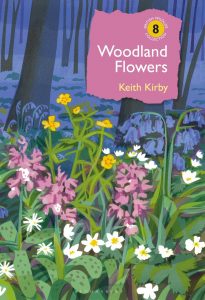 "In Woodland Flowers Keith Kirby invites us to look at the 'wood beneath the trees' and to consider what its flora can tell us. The focus of this, the eighth volume of Bloomsbury's British Wildlife Collection (which I have contributed to myself), is on the vascular plants of the woodland floor; to this end Kirby embraces ferns as honorary flowers, but for the most part he steps aside from considering other elements of woodland ecosystems (including the 'lower' plants, fungi and fauna)."
Reviewed by Clive Chatters in the October 2020 issue (BW 32.1) – read the review here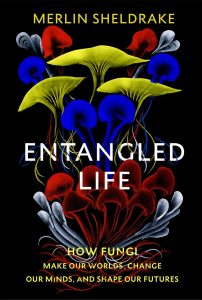 "This is Sheldrake's first book, and, while his expertise means that the readers should feel that they are in safe hands from the off, in truth the experience is more like being whisked down a burrow by a white rabbit, or on a tour of Willy Wonka's research facility: a trippy, astonishing, and completely exhilarating ride."
Reviewed by Amy-Jane Beer in the November 2020 issue (BW 32.2) – read the review here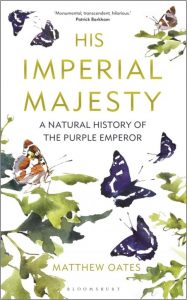 "Part autecology, part monograph and part impassioned love poem to a species that has captured the author's heart, the pages offer an enjoyable blend of the Purple Emperor's recorded history, biology, ecology and conservation."
Reviewed by Simon Breeze in the December 2020 issue (BW 32.3) – read the review here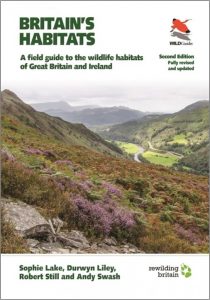 "But do we really need a field guide to habitats? Possibly not. I certainly will not be taking my copy into the field. Yet this perhaps misses the point. What this book does is remind the users of other field guides that their organisms of interest do not live in isolation – they are nothing without their habitats. So, make this book an essential companion to your species guides."
Reviewed by Anthony Robinson in the February 2021 issue (BW 32.4) – read the review here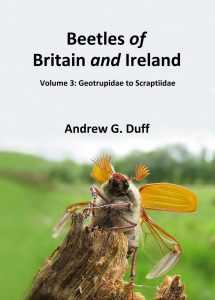 "Anyone interested in identifying and studying beetles simply cannot afford to be without [these books] and any quibbles can only be minor. Andrew cannot be too highly commended for his diligence and hard work to make so much information available to all."
Reviewed by Richard Wright in the April 2021 issue (BW 32.5) – read the review here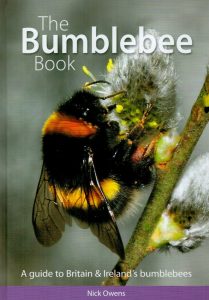 "This is the latest book to enter the now relatively crowded marketplace of bumblebee guides, which may leave one wondering what it can offer to the more seasoned hymenopterist – read on! The author's intention is to provide a book at the 'entry level' of bee study, Owens stating from the outset that he 'aims to provide an easily accessible introduction for those with little or no previous knowledge of bumblebees'."
Reviewed by Adrian Knowles in the April 2021 issue (BW 32.5) – read the review here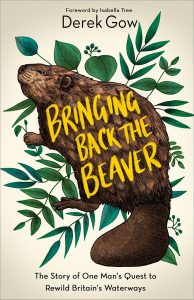 "There is no better place from which to view the tragi-comic events which unfold, and no better person to describe it than Derek Gow, a man of action as well as a powerful Beaver advocate. This account is unexpected, oddball, and, despite its serious side, enormously entertaining."
Reviewed by James Robertson in the May 2021 issue (BW 32.6) – read the review here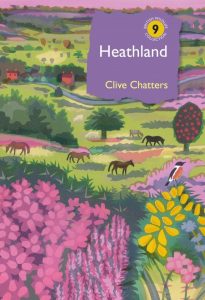 "He has written an ecological masterpiece, generous in its sympathies, awe-inspiring in its breadth of knowledge, and genuinely enticing in its journey around heathland Britain. This is a book that ought to influence policy."
Reviewed by Peter Marren in the May 2021 issue (BW 32.6) – read the review here
---
Since its launch in 1989, British Wildlife has established its position as the leading natural history magazine in the UK, providing essential reading for both enthusiasts and professional naturalists and wildlife conservationists. Individual back issues of the magazine are available to buy through the NHBS website, while annual subscriptions start from just £35 – sign up online here.