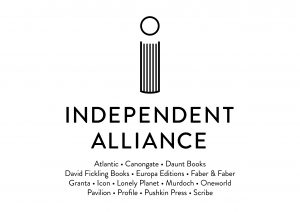 Launched in 2006, The Independent Alliance  has been a vital platform for nature writing to flourish. Authors such as: Patrick Barkham, Stephen Moss, Richard Mabey and John Wright all feature in this rich and varied list.
We are delighted to announce Independent Alliance as our Publisher of the Month for July: a chance in these challenging times to immerse yourself in eloquent, knowledgeable and thought-provoking writing.
We have price-offers on our top fifty Independent Alliance titles and have showcased our top ten below:
A Natural History of the Hedgerow: and Ditches, Dykes and Dry Stone Walls
By: John Wright
Paperback| May 2017| £8.99 £11.99
Tells the story of hedgerows past and present, encompassing their long significance in the life of the countryside.
Wild Child: Coming Home to Nature
By: Patrick Barkham
Hardback | May 2020| £13.99 £16.99
Patrick Barkham  explores the relationship between children and nature.
Read our author interview here.
The Accidental Countryside: Hidden Havens for Britain's Wildlife
By: Stephen Moss
Hardback | February 2020| £13.99 £16.99
Stephen Moss journeys the length and breadth of Britain to find the wildlife that is thriving amidst our urban landscape.  Read our author interview here.
The Cabaret of Plants: Botany and the Imagination
By: Richard Mabey
Paperback | Oct 2016| £8.99 £10.99
Mabey puts plants centre stage, and reveals a true botanical cabaret: a world of tricksters, shape-shifters and inspired problem-solvers.
The Vital Question: Why is Life the Way it is?
By: Nick Lane
Paperback | April 2016| £8.99 £10.99
Why is life the way it is? If life evolved on other planets, would it be the same or completely different…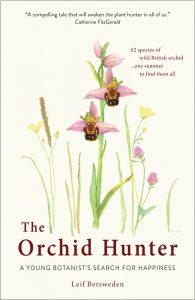 The Orchid Hunter: A Young Botanist's Search for Happiness
By: Leif Bersweden
Paperback | April 2018| £6.99 £8.99
In the summer after leaving school, a young botanist sets out to fulfil a childhood dream – to find every species of orchid native to the British Isles.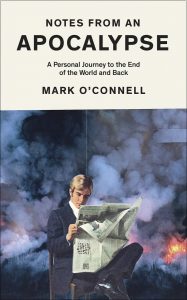 Notes from an Apocalypse: A Personal Journey to the End of the World and Back
By: Mark O'Connell
Hardback | April 2020 | £11.99 £14.99
Where environmentalists who fear the ravages of climate change and billionaire entrepreneurs dreaming of life on Mars find common ground…
Becoming Wild: How Animals Learn to be Animals
By: Carl Safina
Hardback | April 2020 | £14.99 £18.99
Safina demonstrates that the better we understand the animals with whom we share this planet, the less different from us they seem.
Darwin's Most Wonderful Plants: Darwin's Botany Today
By: Ken Thompson
Paperback | July 2019 | £6.99 £8.99
Ken Thompson establishes Darwin as a pioneering botanist, whose close observations of plants were crucial to his theories of evolution

Gods of the Morning: A Bird's Eye View of a Highland Year
By: Sir John Lister-Kaye
Paperback | Oct 2019 | £8.99 £10.99
Sir John Lister-Kaye follows a year through the seasons at Aigas and the Highland animals, and in particular the birds – his 'gods of the morning' – for whom he has nourished a lifelong passion.
Browse all Independent Alliance books at NHBS
All prices correct at the time of this article's publication.