This festive season, why not consider giving a gift that will also support your local wildlife. Wildlife populations in the UK are facing serious threats and many species are in decline, however there are ways in which we can protect and help at-risk species by creating havens for wildlife in our own gardens. At NHBS we sell a range of products, from bird feeders to hedgehog houses, that can both bring joy to the recipient and benefit wildlife at the same time. We also sell a number of books that can help you create a wildlife friendly garden. We've put together a selection of some of our favourite items for you to browse below. 
---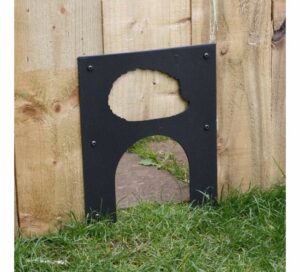 Eco Hedgehog Hole Fence Plate
Hedgehog numbers have dramatically declined in recent years. Creating a hole in a garden wall or fence will allow your local hedgehogs to pass through from garden to garden safely.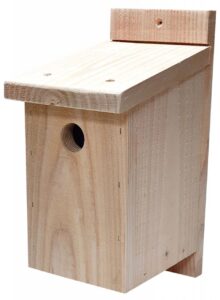 NHBS Wooden Bird Nest Box
Many bird species are struggling to find enough suitable natural nesting sites in the modern environment, but a bird box will provide a warm, sheltered substitute, with protection from most types of predators, helping to improve the chances of breeding success.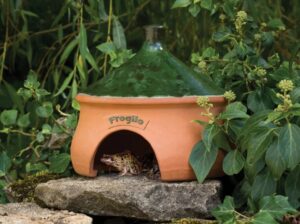 Froglio Frog and Toad House
The Frogilo Frog and Toad House provides a safe retreat for frogs and toads in any garden and is handmade in frost-resistant ceramic with a decorative glazed roof.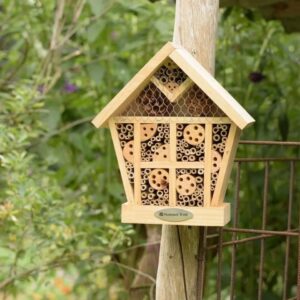 National Trust Apex Insect House
The National Trust Apex Insect House is an ideal addition to any wildlife friendly garden. With a variety of shelter types, it offers a perfect habitat for important invertebrates such as lacewings, ladybirds, and even some butterflies.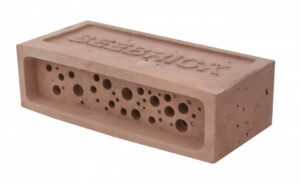 Bee Brick
Bee Bricks are made in Cornwall in England using the waste material from the Cornish China clay industry.  They provide much needed nesting space for solitary bee species such as red mason bees and leafcutter bees, both of which are non-aggressive.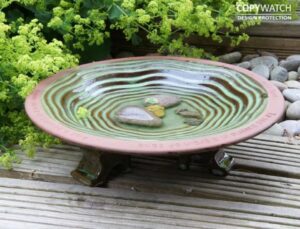 Echoes Bird Bath
A large and beautifully coloured and glazed bird bath with a 'ripple' step design that is both visually attractive and functional by providing extra footing/grip for wild birds.
The Defender Feeder's metal construction is tough, long lasting and offers excellent protection from squirrel damage.  The feeder is available with two, four or six feeding ports, each with a perching ring that allows birds to feed in a natural, forward facing position.
Hedgehog numbers are rapidly declining across the UK and providing a refuge in your garden with the Wildlife World Hedgehog House will help to protect hedgehogs from predators and disturbance.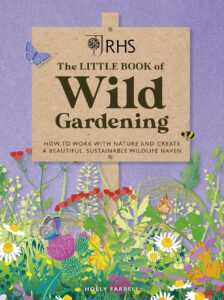 RHS The Little Book of Wild Gardening
This is a guide for anyone wanting to garden in a more sustainable, natural way. Working with nature benefits not just the garden, but also the gardener, wildlife and the wider environment.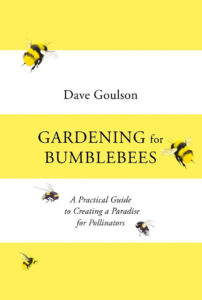 Gardening for Bumblebees
This shows you how you can provide a refuge for bumblebees to feed, breed and thrive. No matter how large or small your space is, Dave Goulson shows you how you can make a pollinator-friendly haven.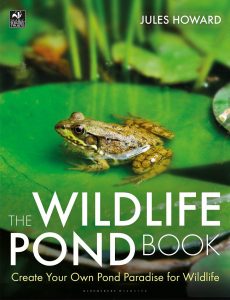 The Wildlife Pond Book
This offers a fresh and unique perspective on ponds, encouraging readers of any budget to reach for the spade and do something positive to benefit their shared neighbourhood nature.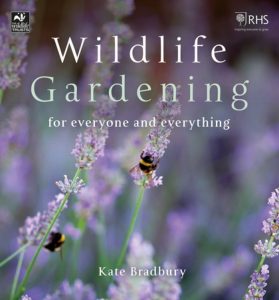 Wildlife Gardening
If you want to attract more bees, birds, frogs and hedgehogs into your garden, look no further than this. Kate Bradbury offers tips on feeding your local wildlife and explains how you can create the perfect habitats for species you'd like to welcome into your garden.
---
Discover more great gift ideas on our website. Plus, check out our two blogs on how to attract wildlife to your garden.