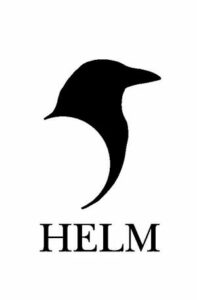 We are delighted to announce Helm as our Publisher of the Month for February 2022. Helm has published some of the most loved and authoritative bird books in the world in the last 30 years. Starting with Seabirds in 1983, the Helm imprint has expanded the Helm Identification Guides series into a hallmark of ground-breaking identification guides to the birds of the world. Their works also include the Helm Field Guides, Helm Photographic Guides, and the growing Where to Watch Birds series.
Browse a selection of Helm titles below, or explore their entire range here.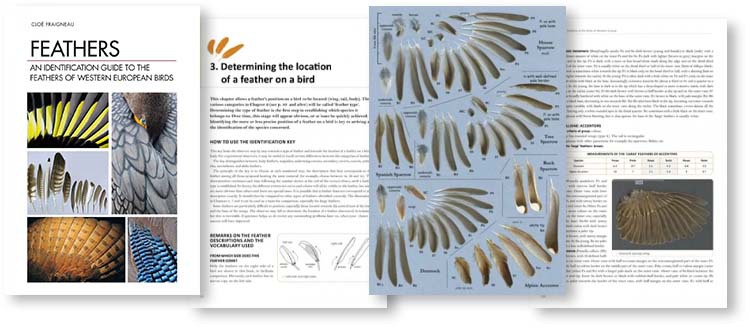 Feathers: An Identification Guide to the Feathers of Western European Birds
Hardback | £44.99 £54.99

This guide to the feathers of Europe's birds covers more than 400 species, with an innovative key allowing for exceptionally precise identification by colour as well as feather structure and shape. Collection and conservation methods, locations of feathers on the bird, and identification and description of the feathers of species are clearly explained and richly illustrated.
Check out our Testing the Guide article, where we explored the usability and applications of Feathers.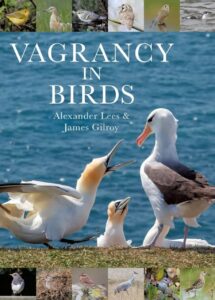 Vagrancy in Birds
Hardback | £29.99 £39.99
Vagrancy, the appearance of birds outside their normal home range, has fascinated naturalists for centuries. This monograph explores what drives this phenomenon and charts its occurrence across bird families.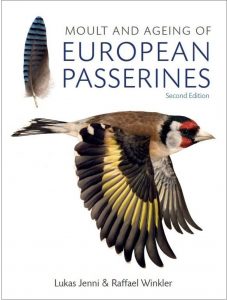 Moult and Ageing of European Passerines
Hardback | £74.99 £94.99
The legendary Moult and Ageing of European Passerines returns in a completely revised second edition. Next to updates and improvements, 16 new species records have been added for a total of 74. This is the must-have reference for bird ringers and ornithologists, and a sublime book for readers interested in feathers.
Read our interview with the authors.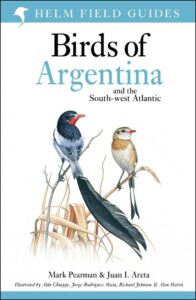 Birds of Argentina and the South-West Atlantic
Hardback | £52.99 £59.99
In the making for some twenty years, this English-language guide to Argentina includes coverage of offshore islands. With 1075 species fully illustrated and described, this spectacular book includes 199 superb colour plates by some of the world's foremost artists, with concise identification text on facing pages. There are also detailed maps for every species included with the main text. The coverage includes the islands of the South Atlantic, such as the Falklands.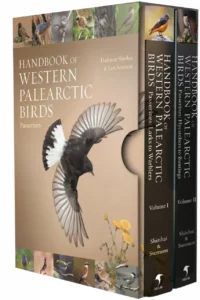 Handbook of Western Palearctic Birds: Passerines (2-Volume Set)
Hardback | £99.99 £150.00
This unique and spectacular handbook set is the most complete and comprehensive photographic guide to the passerines of the Western Palearctic. It contains the most up-to-date information available on bird identification covering all aspects of plumage, moult, ageing and sexing, with sections on voice and other identification criteria, and detailed taxonomic notes, backed up by a remarkable collection of more than 5,000 photographs.
Read our interview with the authors.
Birds of the Middle East

Paperback | £13.99 £16.99
This latest addition to the Helm Wildlife Guides series provides photographic coverage of more than 300 species regularly seen in this region, with concise text for each species including identification, calls, behaviour, distribution and habitat. This pocket-sized guide also contains 400 carefully selected colour photos.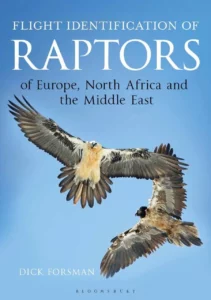 Flight Identification of Raptors of Europe, North Africa and the Middle East
Hardback | £34.99 £44.99
This is the ultimate flight-identification guide to Western Palearctic raptors. It covers 60+ species, and goes to subspecific level wherever needed. It includes stunning images, most of which have never been published before, as well as thorough text covering every plumage and age in breathtaking detail.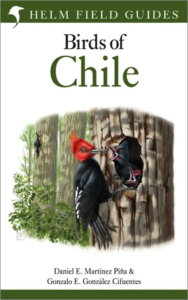 Birds of Chile
Paperback | £19.99 £29.99
This comprehensive field guide covers all of the species recorded in Chile, including vagrants. Concise species accounts describe key identification features, status, range, habitat and voice, supported by accurate distribution maps and 88 colour illustrations in superb detail.
All prices correct at the time of this article's publication.