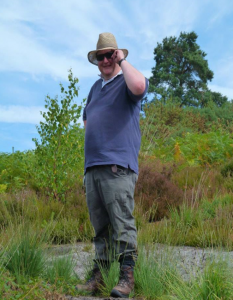 The Amphibian Survey and Monitoring Handbook is the latest volume in the Conservation Handbooks series, tackling all aspects of amphibian survey. Author John Wilkinson is Science Programme Manager with The Amphibian and Reptile Conservation Trust (ARC Trust).
What is your background in herpetology and what have been some of the highlights of your work?
After university, where my undergraduate dissertation was on amphibian diversity in Northern Italy, I worked on some short-term academic contracts before getting a job coordinating the international response to global amphibian declines with the IUCN SSC Declining Amphibian Populations Task Force (now the Amphibian Specialist Group). I learnt a lot there about the complexities of amphibian declines and the importance of systematic surveys.
A recent highlight of my conservation work was the discovery, building on my PhD research, that toads on the Channel Island of Jersey are a completely different species than those in mainland Britain – they're actually Bufo spinosus, a species that evolved in Iberia millions of years ago whilst English toads were spreading out of the Balkans. Most importantly, their ecology is very different and they therefore require different conservation measures!
Could you tell us about any major trends that have been discovered by the monitoring schemes you have been involved with?
Part of my work is coordinating the UK National Amphibian and Reptile Recording Scheme (NARRS), which has so far highlighted the serious declines of British adders and changes in the relative abundance of our smaller newts (palmate newts seem relatively more widespread than in former national surveys, possibly indicating a change in quality in Britain's ponds).
How does a decline in amphibian and reptile biodiversity affect ecosystems?
These creatures are hugely important for many ecosystems as they occupy key niches in the middle of the food chain: as well as being important prey for a wide range of species from otters to marsh harriers, they are themselves important predators, consuming millions of pest invertebrates every year. Healthy amphibian populations in particular are therefore important to human food production and population losses have economic implications as well as resulting in more pesticide use.
What can be done to reverse this decline which is pervasive worldwide?
Though numerous factors cause declines, habitat loss and fragmentation is still the most significant problem. Local planning must take into account the need to keep breeding and foraging habitats connected to boost population resilience – as well as incorporating habitat into landscape-level schemes. At ARC, we're leading the way on using predictive modelling and GIS techniques to model the effects of development and produce the best outcomes for amphibians (and other species).
If you were given the chance to implement one policy, today, in support of amphibian & reptile conservation, anywhere in the world, what would it be?
It would be easiest to come up with a list! I will, however, highlight a problem in the UK: our widespread amphibians have NO real protection under the law – though the NERC act outlines a "duty to consider" declining species like toads in development. ALL our amphibians and reptiles need full legal protection which is enforced, and which includes their habitats – otherwise developers can continue to fill in ponds and disconnect populations at will. Our widespread species are really a lot more threatened than the most highly-protected ones (the effects of this can already be seen with recent declines in the adder and toad)!
How can the general public get involved with projects to help their local herpetofauna?
Join a local Amphibian and Reptile Group (ARG) and ask them if they can participate in NARRS, as a group, to ensure their local information is considered nationally.
Build a pond and make a compost heap.
Volunteer to help create and manage habitats through ARC and/or other bodies such as local wildlife trusts.
Always report sightings of amphibians and reptiles (see www.recordpool.org.uk) – this will help their conservation.
Take local councils, conservation bodies (or anyone else!) to task when any local sites are planned for development or disconnection!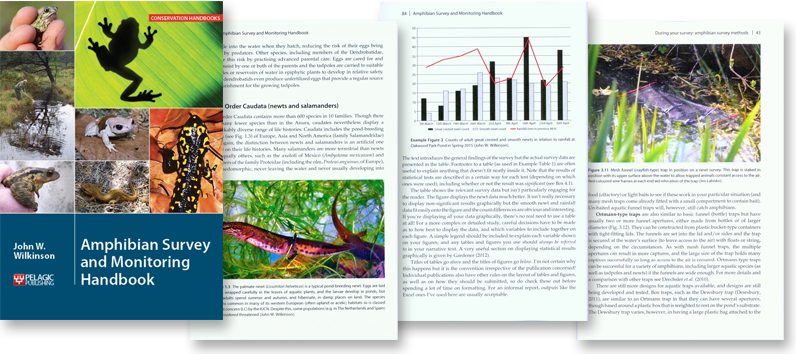 Find out more about the Amphibian Survey and Monitoring Handbook