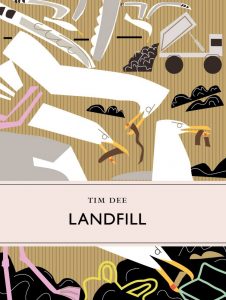 Landfill is the story of gulls. Often derided as 'bin chickens' these complex birds are a surprising success story, exploiting and enjoying a niche created by our own waste-making behaviours.
In Landfill, Tim Dee has written an honest, funny and intelligent ode to these inquisitive, resourceful and daring birds. Their story is interwoven with our own – it is a nature book for our times.
We asked Tim a few questions regarding his fascination with gulls and his thoughts about these ubiquitous and canny survivors.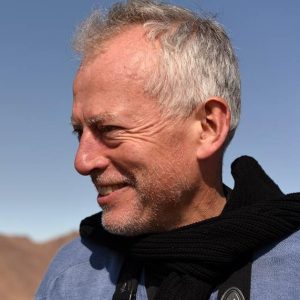 Why did you choose to write about Gulls?
I've been a birdwatcher for fifty years and grew up in a simpler world of gulls. They were mostly still 'seagulls' then – marine species – and there were only a handful regularly occurring in Britain. Thirty years ago – but without me fully clocking it at the time – gulls in Britain got more obvious and more interesting. Gulls became urban birds then, like never before – moving to breed in our cities and feeding on our rubbish dumps and stealing our chips – and they were also taxonomically reappraised so that the few species I thought I knew became a dozen or more species to search for and to learn to identify.  These changes and the ways the birds have continued to live as often the wildest creature closest to our contemporary lives made them interesting to me, troubling even, and I started trying to work out what was going on.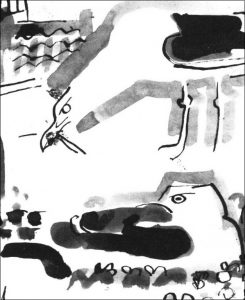 J.A. Baker, the author of Peregrine and perhaps the founder of nature writing once wrote 'science can never be enough; emotion and sentiment will always rule.' Public perceptions of gulls range from dislike all the way to loathing. Is there anything that might make us more accepting of gulls and their place among us?
I think they hold a mirror up to us. They have flown in our slipstream in the last 100 years, coming ashore first to feed on fish guts, then following ploughs, and more recently finding life in our leftovers on city streets and rubbish dumps. They have found a way to live alongside us. Most birds have gone in the opposite direction. Instead of admiring the gulls for getting good at various human-like activities (surviving in the jostle of cities, shifting to new places where opportunities arise, making do in strapped times) we have derided them. I think we fear them with a dark loathing and, in an atavistic way, other animals that we see as succeeding.  This is quite wrong. We have made the world the gulls have adapted to and we should look to our own debased and wasteful existence before hating other species for getting on with their lives. They might teach us about ourselves if we could learn how to know them properly. The gullers in Landfill know this and I have tried to write the book for the gulls as much as about them.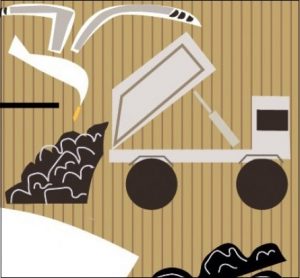 Gulls have proved to be adaptable, especially regarding human interaction; what changes have they already accomplished and what do you envisage for them in the next fifty or even one hundred years?
There has been a gull moment and it looks like it is coming to an end. Urban gulls – living in cities and eating our food waste on dumps – are a product of urbanising humanity and the throwaway decades of the 1960s-1990s. Nowadays the large species (herring and lesser black-backed above all) have two largely separate populations – one urban and one still marine. The seaside gulls are threatened species now and not doing well. At the moment the urban birds are still expanding their range and populations (there is remarkably little traffic between the two populations). But food waste recycling is increasingly efficient in the UK and little or no putrifiable waste is soon meant to be arriving on dumps. The food source is ending for the gulls. We don't yet know what will happen. It seems likely that the numbers of the birds (100,000 pairs of urban herring and lesser black-backed gulls in Britain it is thought) cannot be sustained without this food source. It is good for us to be recyclers and to be less wasteful but the gulls may well not be so pleased.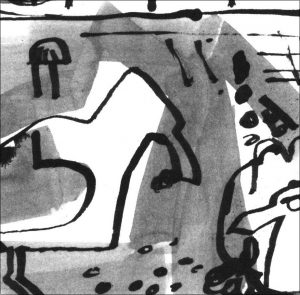 With their increased visibility in towns and cities, what might be their impact on the urban wildlife that is already established there?
I've seen them eating a starling chick, others have seen them eating human hair outside a barber shop. The slum avifauna as it has been called is a dynamic one. Urban human life drives change in the leftover wildlife that can survive in the hectic built up world. Gulls take pigeons. And rats. But it is tough times for all species in these environments. On the rubbish dumps I have visited to ring gulls a super bold landfill red fox will take black-headed gulls if we are not careful to throw the ringed birds back into the air. Marginal living is hard for all. And in these shifting landscapes in states of permanent rebuild no one can tell who is going win out.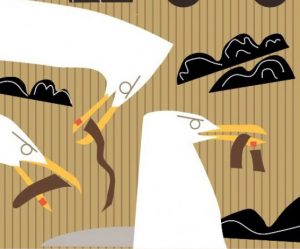 During your research for Landfill can you think of one stand-out surprising fact or discovery that you didn't previously know?
Cities are warmer and safer and more nutritious for gulls than their original habitats; lesser black-backed gulls used to be migratory birds in Britain but seem to be evolving into sedentary birds; Caspian gulls are storming out of Eastern Europe, but are running out of their own species to mate with so are hybridising with others: nothing sits still for long in nature. Evolution is relentless, and the gulls are telling us how it is.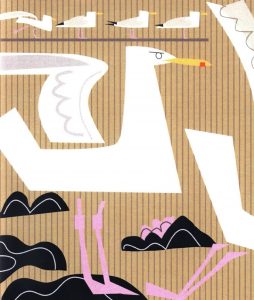 Are there plans for, or are you currently embarking on any new writing projects?
A nicer book in some ways I hope – I am writing about the spring in Europe following migratory birds north from south of the Sahara to the top of Arctic Scandinavia. Spring moves at about walking pace north and it is my favourite time of year. I have tried to walk the season from south to north in time with swallows and wheatears and nightjars and redstarts. And not many gulls, though I love them now too of course.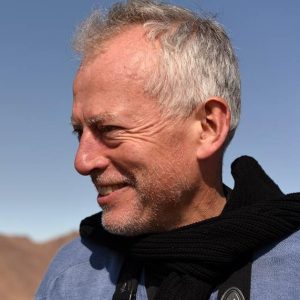 Tim Dee has been a birdwatcher for most of his life and written about them for twenty years.  As well as Landfill, he is the author of The Running Sky and Four Fields and is the editor of Ground Works.