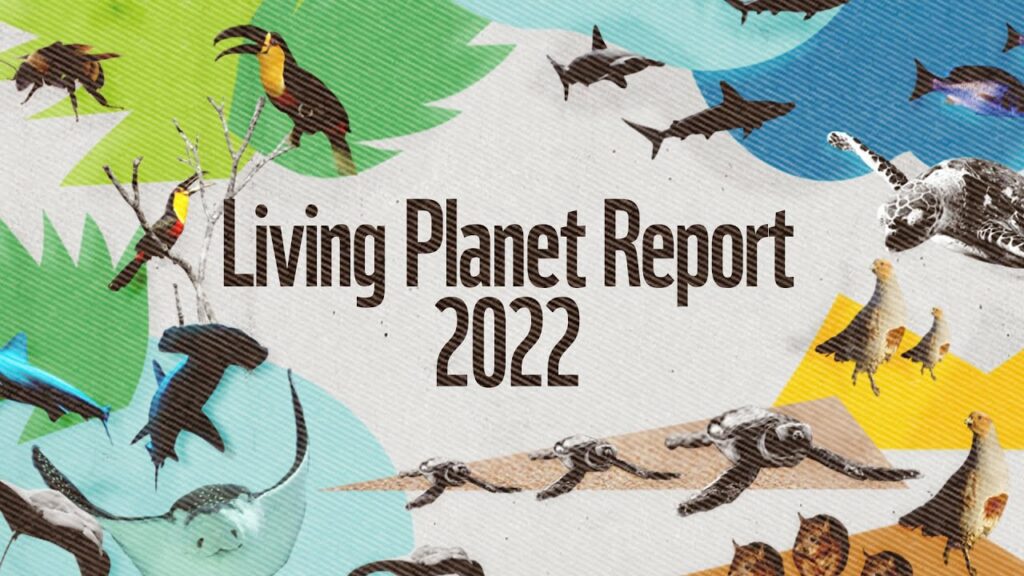 What is the Living Planet Report?
The Living Planet Report, compiled by WWF in association with the Zoological Society of London, is the most comprehensive study ever undertaken on the changes in global biodiversity and planet health. Using datasets from almost 32,000 populations of 5,230 species across the planet, the document details how global wildlife populations have changed since 1970, and how these vary between continents and species groups. Utilising recent developments in mapping analysis techniques means that the speed and scale of biodiversity change can now be seen much more clearly and on a finer scale than ever before, allowing us to pinpoint the areas that are suffering most and where nature is contributing most to our lives.
As well as documenting the data, the Living Planet Report aims to show that positive change is still possible, and that the key drivers of biodiversity loss and habitat destruction need to be addressed with great urgency. The final chapter of the document, 'Building a nature-positive society', discusses how there is no one-size-fits all solution to the biodiversity crisis, and that transformational change will be required across all areas – production, consumption, finance and economics – before we start to see a beneficial effect on nature.
Key points from the 2022 Living Planet Report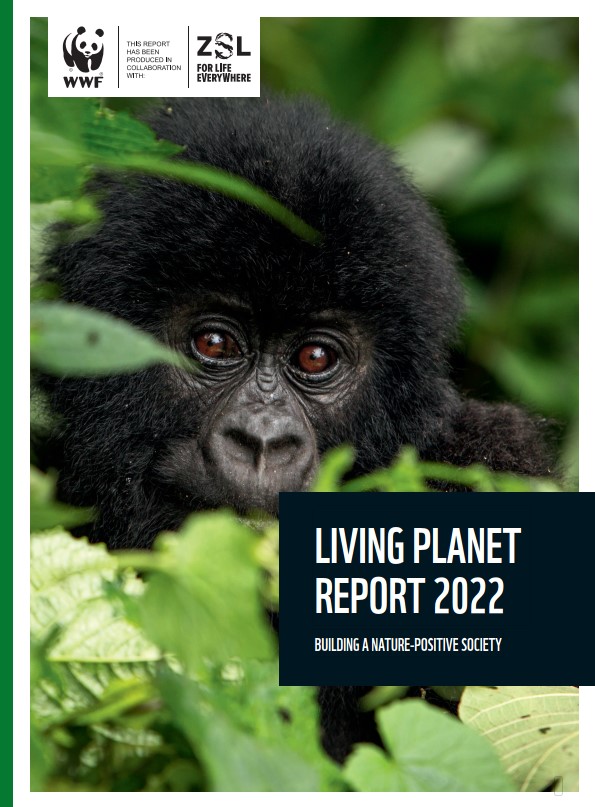 • Changes in the Living Planet Index, which tracks trends in population abundance of mammals, fish, reptiles, birds and amphibians, has revealed that populations have declined by an average of 69% between 1970 and 2018.
• Freshwater populations have been hit the hardest, showing an average decrease of 83% over this period.
• Latin America and the Caribbean showed the biggest decline in species abundance (-94%), followed by Africa (-66%). This is in comparison to a relatively moderate -18% recorded in Europe.
• Land-use change is still the most significant driver of biodiversity loss. Unless we make serious efforts to control the impacts of climate change, however, this is likely to become the most dominant cause within the next few decades.
Looking forward
"We know that the health of our planet is declining, and we know why. We also know that we have the knowledge and means to address climate change and biodiversity loss".
In the final chapter of the Living Planet Report, we are reminded of the recognition by the UN in July 2022 that it is a human right to live in a clean, healthy and sustainable environment. With this in mind, it is clear that the current climate and biodiversity crises are also human rights crises, and our world's most vulnerable people, wildlife and places are already bearing the brunt of these.
It is also clear that the changes required to 'bend the curve' of biodiversity loss will need to be nothing short of transformational and system-wide. They will need to impact all aspects of the way we live, including our means of production and consumption, the technology we use, the things we finance, and our entire economic systems.
Within the report, Costa Rica is lauded as an inspirational environmental giant due to the changes made to its constitution in 1994. Since then, 30% of the country has been designated as national parks, 99% of its electricity comes from renewable sources and reforestation has doubled the amount of forest cover from 25% in 1994 to 50% today. Looking to examples such as these as inspiration for what can occur with large-scale systemic change is key to realising the dream of a healthy environment for all.
The ultimate message provided by the Living Planet Report is that, while there is still time to act, urgency is required. Solutions will need to be applied globally by governments, businesses, local communities and Indigenous Peoples with the aim of reversing biodiversity loss by 2030, and achieving complete recovery by 2050. The UN Convention on Biological Diversity's COP15 is a huge opportunity for world leaders to commit to rapid and effective action in order to secure a nature-positive, equitable future for everyone.