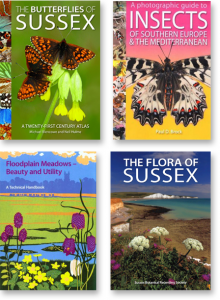 NatureBureau are the NHBS Publisher of the Month for May.
Publishing under the imprint of Pisces Publications, they are renowned for beautifully designed, internationally important handbooks and atlases as well as highly localised UK field guides.
Find out more about NatureBureau's distinguished list of past publications, as well as their upcoming books in this post.
High Standards in Design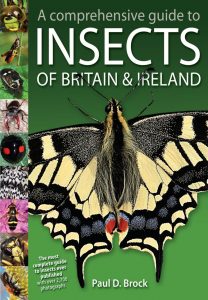 NatureBureau's creative director, Peter Creed; a keen amateur naturalist and photographer with a background in art, was disappointed with the design of many wildlife books and set about creating a new standard in wildlife publishing.  The ground-breaking A Comprehensive Guide to Insects of Britain & Ireland (2014) bore witness to Peter's endeavours and set a new benchmark in style and content.
As well as exceptional production standards, NatureBureau's well researched and informative content keeps them in high regard with natural history and wildlife enthusiasts, and their books have become treasured and well-used additions to many libraries.
Local, National and International Guides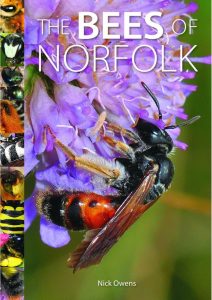 Working with authors who are passionate about the flora and fauna of their own county, NatureBureau have produced a range of local interest hardbacks, all illustrated with beautiful photography. In 2017 they published both The Butterflies of Sussex and The Bees of Norfolk, followed in 2018 by The Flora of Sussex.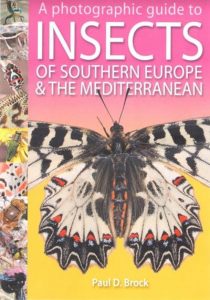 They recently partnered their bestselling A Comprehensive Guide to Insects of Britain & Ireland with A Photographic Guide to Insects of Southern Europe & the Mediterranean. Both books are currently on offer, for a limited time, in our Spring Sale.
Pocket Guides
Their popular series of photographic pocket guides for beginners use non-technical language and include high-quality photos to make identification in the field as simple as possible. Just published for summer 2018 is A Guide to Finding Bees in Berkshire, Buckinghamshire and Oxfordshire.
Celebrating 30 years
As NatureBureau approach their 30th year, they are continuing to expand their range of titles by publishing  The Nature of the Malverns: An Ancient Landscape Steeped in Wildlife and Oxfordshire's Threatened Plants: A Register of Rare and Scarce Species.
Other books currently in preparation* and expected over the next few years include:
• Atlas of Britain & Ireland's Larger Moths (for Butterfly Conservation) – in preparation for publication early 2019
• Life cycles of the British and Irish Butterflies (author Peter Eeles) – in preparation for publishing late 2019/early 2020
• The Bumblebee Book (author Nick Owens) – in preparation for publishing in late 2019
• Moths of the West Midlands – in preparation for publishing later 2019
Also, building on the success of their two best-selling insect guides, A Comprehensive Guide to Insects of Britain & Ireland [2014] and A Photographic Guide to Insects of Southern Europe and the Mediterranean [2017] NatureBureau are now planning a companion volume of non-insect terrestrial invertebrates: 'Spiders and Other Mini-Beasts'.
*We have no detailed information regarding titles that are 'in preparation,' however, you can place a pre-publication order by contacting customer.services@nhbs.com
NatureBureau also offer ecology services alongside a unique graphic design and print management department for nature-related publications. Their clients range from local wildlife trusts to international NGOs.