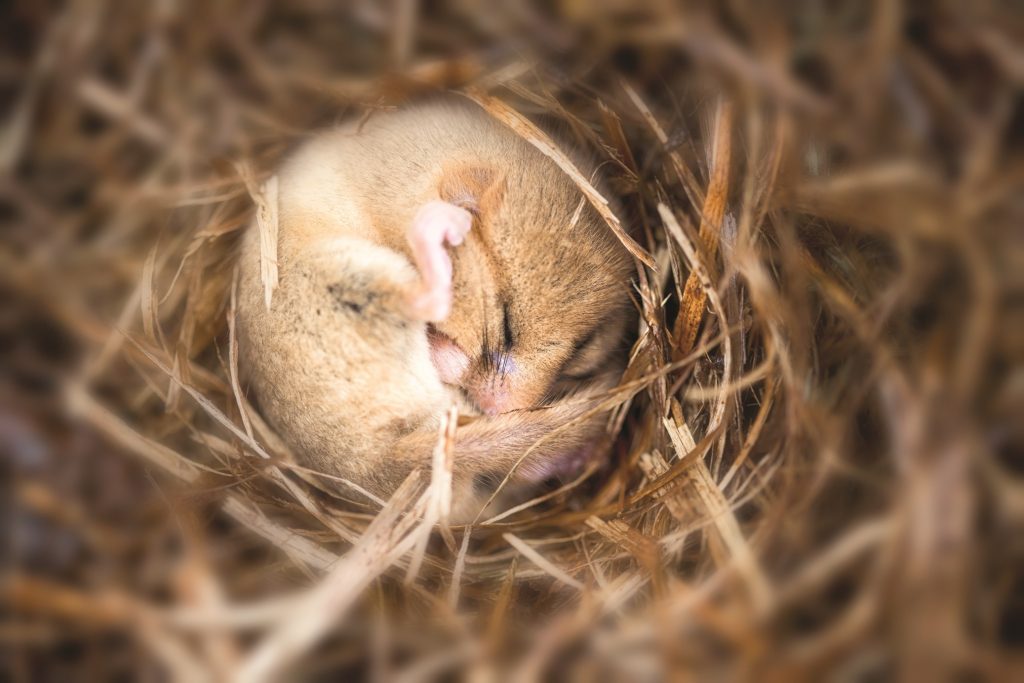 Small mammals are common and widespread across many of our terrestrial ecosystems. They play a crucial role in ecosystem food-webs as key prey species for many carnivores and are also useful as indicator species for agricultural change and development. Consequently, surveys of small mammal populations can be a useful tool for ecologists, researchers, and conservationists alike.
Small mammals are most commonly monitored through the use of live traps. These allow a range of species to be monitored simultaneously and also allow biometric data such as weight and sex to be collected. In addition, estimates of population size and structure can be calculated using capture-mark-recapture (CMR) techniques. However, other more passive monitoring techniques such as dormouse nest tubes, hair tube, and footprint tunnels are also available. Below we will take a look at some of the most popular small mammal survey equipment.
Longworth Traps
Longworth traps have been widely used in the UK for many years. They are made from lightweight yet durable aluminium and have been consistently well documented in scientific literature and ecological reports.
The trap consists of two parts: a tunnel which contains the door tripping mechanism, and a nest box, which is attached to the back of the tunnel. The nest box provides a large space for food and bedding material to ensure that the trapped animal is comfortable until release. The sensitivity of the trigger mechanism can be adjusted depending on the target species, although Pygmy shrews have been known to be too light to trigger the mechanism. The door can be locked open for pre-baiting for ease of use.
The Longworth trap comes as two options: with a shrew hole or without a shrew hole (Please note that shrews are a protected species so ensure you are aware of the relevant laws in the country in which you are trapping).
Sherman Traps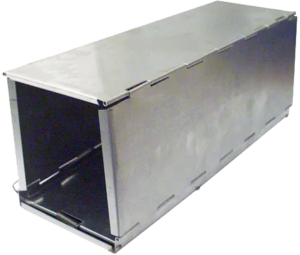 Sherman traps are another popular live-trap which can be folded flat for ease of transport and storage. They work by a trigger platform which causes the entrance door to shut when an animal runs into the trap. Sherman traps are formed of one compartment and because of this, it can be difficult to add food/bedding into the trap without interfering with the trigger platform. The traps may also distort over time with repeated folding. Sherman traps come in a variety of sizes and lengths so that you can find a trap to best suit your target species and can be purchased as either an aluminium or galvanised version which is more resistant to rusting.
Lifetrap
The Lifetrap (also known as the Heslinga) has a similar set-up to a Longworth trap – with a tunnel and nest-box – but with a slightly different tripping mechanism. All the openings have been kept as narrow as possible to avoid damage from the gnawing of trapped animals. The trap is made from lightweight aluminium with a green powder-coating for effective camouflage in the field.
Footprint Tunnel
Footprint tunnels are a less invasive method of surveying small mammals. Species presence/absence can be determined by examining the footprints made by mammals that have walked over an ink pad to reach the bait left in the tunnel. This method is especially useful for determining the presence of hedgehogs that are not otherwise easily 'trapped'. The tunnel comes with a UK mammal footprint identification sheet; however it can be difficult to distinguish between some species of smaller mammals.
Squirrel Hair Traps
Squirrel hair traps are another non-invasive survey method that is designed for red squirrel survey. When squirrels pass through the baited trap, their hair is collected on sticky tabs within the tube. These hairs can then be analysed to determine the presence of red squirrels in the area.
Dormouse Tubes
Dormouse nest tubes are a cheap, easy and very popular method of determining the presence of dormice within a habitat. The tubes consist of a wooden tray and a nesting tube. Dormice make nests in the tubes and it is these that are used as indicators of their presence in the habitat. Dormice are legally protected in the UK and must not be handled unless you have a licence to do so. Nest tubes can be set up and checked without a licence until the first evidence of dormouse activity is found. After that, only a licensed handler can check them.
Dormouse Footprint Tunnel
Dormouse Footprint Tunnels offer a very low disturbance method of detecting dormouse presence in a habitat. Dormice passing through the tunnel cross over inked pads which causes them to leave characteristic footprints on the card or paper inserts. The Suffolk Wildlife Trust and CIEEM have suggested that footprint tunnels may be a more effective survey tool within scrub and hedgerow habitats than dormouse tubes, and equally as effective in high canopy woodland.
Accessories
Listed below are some of the essential accessories which are required for surveying small mammals:
Field Guides and Books
There are many excellent field guides and books available which can greatly assist with reliably identifying and surveying small mammals in the UK.
Atlas of the Mammals of Great Britain and Ireland
Hardback | Mar 2020

The most up-to-date records of mammal distributions in Great Britain and Ireland. Fully illustrated with photographs and high-resolution distribution maps and details of species identification.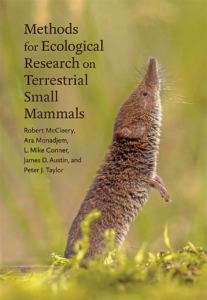 Methods for Ecological Research on Terrestrial Small Mammals
Hardback | Apr 2022
This is a one-stop resource compiling all the informaiton readers need to conduct state-of-the-art research on small terrestrial mammals across the globe. It covers the full spectrum of issues, from capture, handing, identification, reproduction, demography, and taxonomy to behaviour, diet, evolution, diseases, movements, morphometrics, and more.
Live Trapping of Small Mammals
Paperback | Jul 2019
Published by  The Mammal Society, this compact guide is the essential text for anybody looking to survey small mammals in the UK. It contains detailed practical instructions on survey methodology, complemented by colour photographs and illustrations.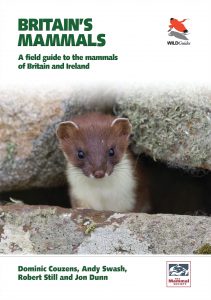 Britain's Mammals
Paperback | Apr 2017
The perfect companion for anyone interested in watching mammals. This field guide combines concise descriptions of species life-history and distribution along with detailed colour photographs to help you reliably identify the mammals of Britain and Ireland.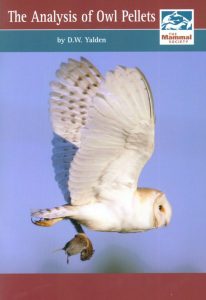 The Analysis of Owl Pellets
Paperback | Apr 2009
This handy booklet provides information on how to identify and analyse the undigested small mammal remains found in owl pellets.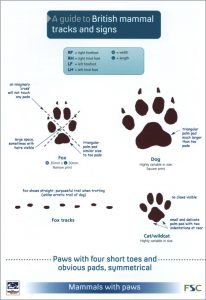 British Mammal Tracks and Signs
Unbound | Jan 2022
This guide features clear illustrations of the tracks left by mammals with paws and cloven hooves, as well as droppings, burrows, nests and feeding remains.
A note on licensing
Please note that some small mammal species are protected by law (e.g. shrews and dormice in the UK) and you must obtain a license from Natural England, Scottish Natural Heritage or the Natural Resources Wales if you set traps with the intention of trapping any species of shrew. Please ensure you are aware of and meet the requirements of any relevant laws in the country in which you are trapping. Please visit https://www.gov.uk/government/publications/survey-or-research-licence-for-protected-species for more information.