SiOnyx Aurora
The SiOnyx Aurora and Aurora Sport are two new night vision monoculars that offer 'colour night vision' – something new to night vision technology. A night vision scope is a handy tool for both the professional ecologist and the keen naturalist, especially at this time of year as the evenings draw in and the light levels fall. We wanted to test the Aurora's night vision capabilities, along with the other features it offered to see if it lived up to expectations.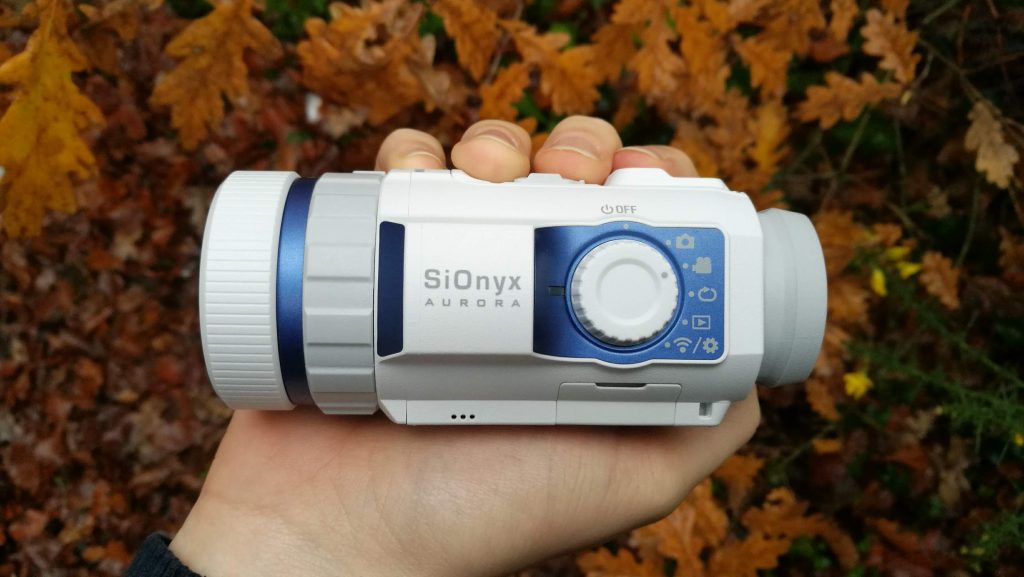 We tested the Aurora and the Aurora Sport. Both use an Ultra Low-Light CMOS sensor and should perform the same in low light settings. The main difference between the two models is that the Aurora has a built-in GPS, accelerometer and compass, and comes with an extra year warranty, whereas the Aurora SPORT is a budget version without these features and a 1 year warranty. Both cameras have up to 2 hours of battery life on a fully charged internal battery and records in 60 frames per second in either 360p or 720p resolution. The cameras also have a host of extra features including burst mode, time-lapse, panoramic view, self-timer, loop mode, slow-mo (shutter control) and HDR (High Dynamic Range) mode.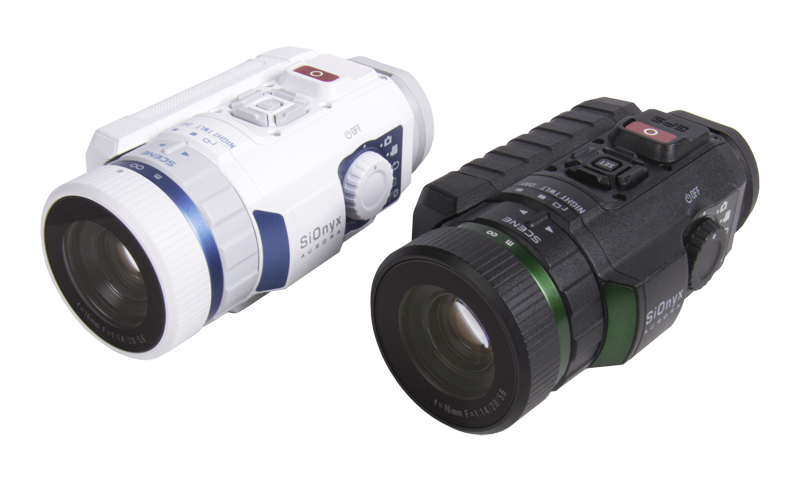 Setting Up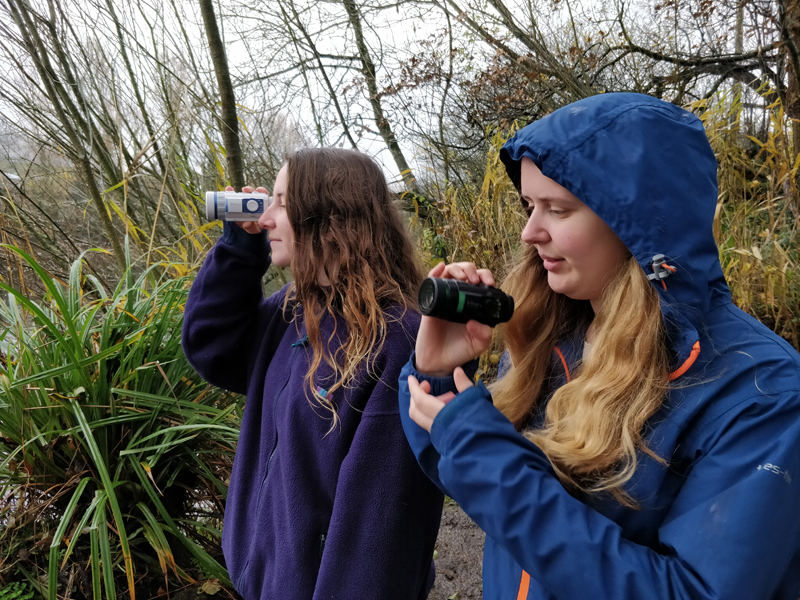 We ventured out to test the Aurora in daylight, twilight, and night conditions to see how the camera performed. The Aurora was very simple to use with each setting requiring a simple twist of a dial. Even the accompanying smartphone app was intuitive and quick to set up, allowing multiple users to easily view and record footage without needing to look through the device itself. The camera also had a tripod mount thread which was useful when wanting steady shots.
What we found

The Aurora was most impressive at dusk. Even at light levels when a phone or digital camera is no longer any use, the Aurora's Day Mode footage is still surprisingly bright, if a bit noisy. Once switching to Twilight mode, the reduction in visual noise and clarity of bright footage was outstanding and is where we think this camera really excels.
The night mode would have been more useful if used with an IR illuminator, something that we would recommend if you are looking to use this camera in complete darkness, but it is still a very useful tool for when your own low-light vision starts to fail you. For example when watching deer, only a slight silhouette of a single deer could be made out by our own eyesight, and it was only with the use of the Aurora that we were alerted to the presence of the rest of the herd.
Our Opinion
The SiOnyx Aurora and Aurora Sport are two great night vision cameras. We were surprised at how easy the camera was to use and we were impressed by its low-light capabilities. The video and photo quality is at a lower level than most camera technology currently, but it is respectable for a night vision recorder. It is also worth noting that when viewed through the view-finder, the footage looked clear and crisp.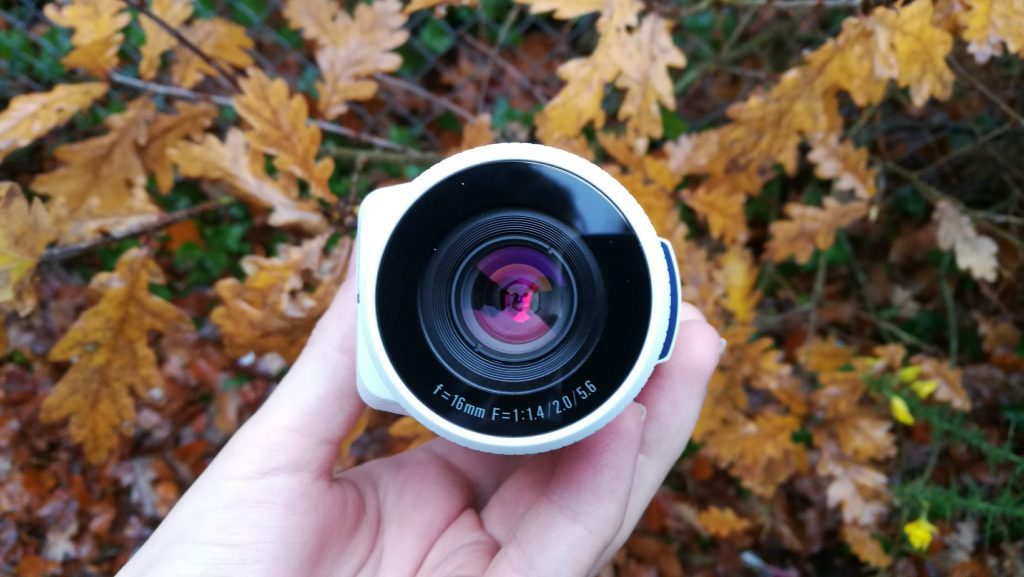 The app was a great feature when walking with other people as it meant everyone could see what the camera could view without fumbling around to pass the camera amongst each other in the dark. For watching more timid wildlife, the app was too bright and the camera's start-up chime needed to be turned off avoid spooking animals.
Our favourite mode was definitely Twilight Mode. This was especially useful when we could see subjects with our own eyes, but details were hard to make out and ordinary spotting scopes or cameras were struggling. The night mode was best when our eyesight began to fail and the camera highlighted subjects we would otherwise have missed. Without using an illuminator, the camera was ineffective as it became completely dark. An illuminator would greatly improve the performance of the scope in Night Mode and we would highly recommend one if you are thinking of using the camera as both a low light and night vision camera.
---
The SiOnyx Aurora and the SiOnyx Aurora Sport are available through the NHBS website.
To view our full range of night vision and thermal cameras, visit www.nhbs.com. If you have any questions on night vision or would like some advice on the best camera/scope for you then please contact us via email at customer.services@nhbs.com or phone on 01803 865913