With re-written keys, additional species, phenology and  many new identification characters, this second edition of The Vegetative Key to the British Flora will be an essential tool for anyone wishing to identify plants when no flowers or fruits are available.
Author John Poland has taken time to answer a few question about the making of this eagerly waited update.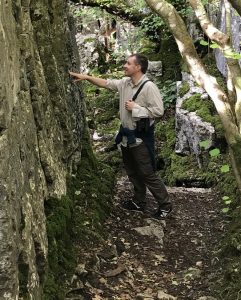 Could you tell us a little about your background and how you got interested in botany?
I grew up in urban Lancashire but luckily nature and 'weeds' are everywhere. The Lake District was a weekend camping haunt as a child so my curiosity of the natural world never disappeared.
I think the i-spy/Find 50 books that adorned bookshops at the time fostered this interest as I was always hunting for the rarities, sometimes even successfully! Later, local natural history societies and national societies such as the BSBI and Wild Flower Society were great at mentoring and developing more advanced ID skills.
My day job is in ecological consultancy which combines a passion for the natural world with protecting it for others to enjoy. Botany doesn't always get the prominence it deserves but it plays such an important role in our environment.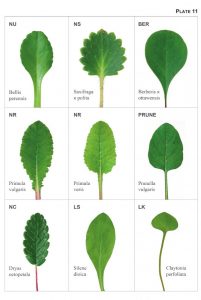 Why did you consider producing a second edition of The Vegetative Key to the British Flora and how long has it been in preparation?
The second edition was started the day the first edition was in my hands in 2009! It was a good first attempt, but there is always much to learn and many diagnostic characters were overlooked. This volume aims to correct this by evolving a more definitive ID guide based on 10 years of extensive testing by many botanists. Writing The Field Key to Winter Twigs gave me a new perspective on key-designing concepts so some of these have been applied to the new Veg Key to make it easier for users.
Can you advise on the best ways to use this book?
Always read the keys and never try to pre-empt a question! In this edition, every key has been revised to make ID easier and more accurate.
What kit or equipment can you recommend to aid identification of plants in the vegetative state?
It's mostly very basic (and inexpensive). A x20 hand lens is best in the field and an x15 LED magnifier is great when working indoors. A measuring loupe is a handy tool and easier to use than a microscrope for fine measurements.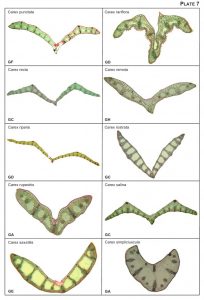 Is there one easy mistake that can be made when identifying plants in their vegetative state?
Perhaps overlooking hair type or presence/absence of latex and stomata. These need careful interpretation but it gets much easier with practice, honest! The key works using obvious characters to start with before getting down to the nitty-gritty. I try to give both simple and technical characters to give the user confidence of getting a correct answer.
Have you got any future projects planned that you can tell us about?
There is always plenty to do in botany. I'm already working on including the entire British Flora. Neophytes are hitching a ride all the time and hortal plants constantly jumping over the garden wall. Perhaps a book on evergreen trees and shrubs would be useful for winter botany but I'm only on the bare bones of that key at the moment…
The Vegetative Key to the British Flora: A New Approach to Plant Identification
Paperback,  published January 2020                £24.99 
The second edition of this go-to identification guide is much revised, with re-written keys, additional species, phenology, and many new identification characters.
The Field Key to Winter Twigs: A Guide to Native and Planted Deciduous Trees, Shrubs and Woody Climbers (Xylophytes) found in the British Isles
Paperback,  published November 2019             £19.99
A unique identification guide to winter twigs, allowing for rapid species identification.