Climate change
This summer was England's hottest on record, tied with 2018. The average temperature in June, July and August was 17.1°C. Four out of the five warmest summers have occurred since 2003, with records stretching back to 1884. Hot and dry conditions are causing river levels to drop, crop damage and wildfires across England.
East Yorkshire has launched a climate change consultation, inviting residents and those who work in the area to contribute to the local authority's response. Attendees will get a first look at the draft Climate Change Strategy developed by East Riding of Yorkshire Council, which will highlight opportunities for future action. A survey has also been created to gather people's views on climate change from across the authority area.
Research
Ecologists are using the latest dental scanning technology to study young coral, monitoring coral size and growth. This method is said to have reduced surveying time by 99%. Dr Kate Quigley, a senior research scientist, has developed a new non-destructive method for rapidly and safely scanning coral, using an ITero Element 5D Flex dental scanner. Because coral and teeth are both calcium-based, the scanner works effectively, allowing scientists to measure thousands of tiny coral quickly, accurately and without any negative impacts on the health of the coral.
Conservation
A flock of European bee-eaters have migrated south for the winter after successfully hatching chicks in the UK. The arrival of the breeding colony in Trimingham, Norfolk, in June was described by the RSPB as a "red alert for global warming," as they are more commonly found in the southern Mediterranean and northern Africa. Nesting bee-eaters are occurring in the UK as hotter, drier summers become more common. While they eat a variety of flying insects, including many bee species, this small colony is not expected to have had any impact on local bee populations.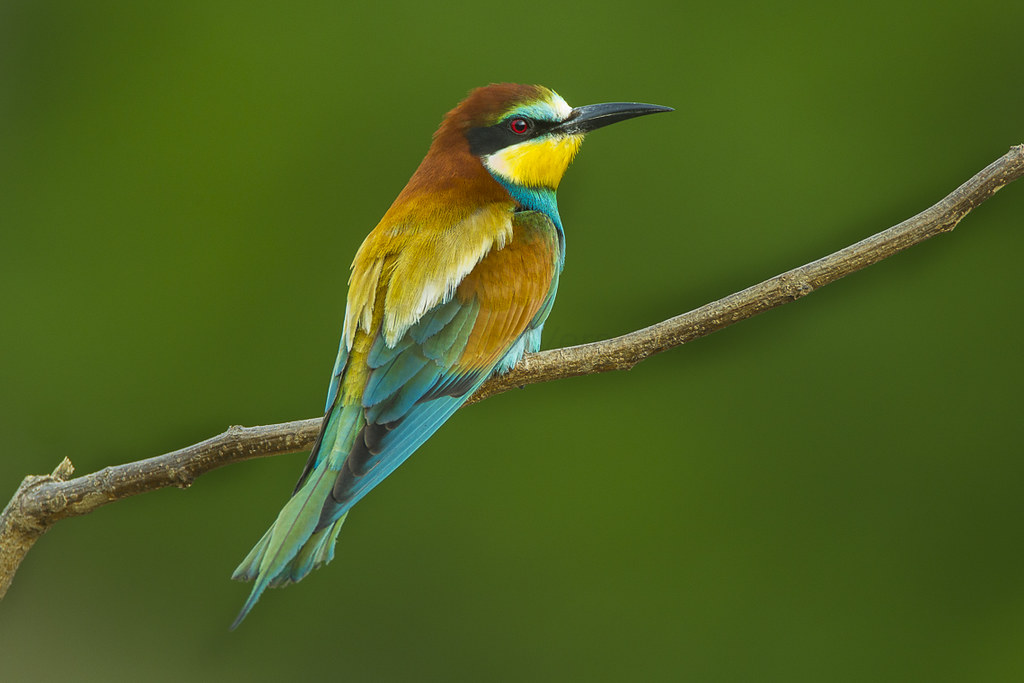 Water voles have been reintroduced into the New Forest, two decades after they became locally extinct. In 1998, 7000 American Mink were released from a fur farm by animal rights activists, inadvertently resulting in the loss of the local population of endangered water voles. The Environment Agency released 50 captive-bred water voles into an area near Ringwood, joining a few wild voles relocated from Salisbury. Another 50 will be introduced to the same area next spring, with the hope that the population will reach 1,000 by 2027.
A rare sea slug, Babakina anadoni, has been spotted in Cornwall, marking only the second time this species has been seen in UK waters. The first sighting was made by a Seasearch volunteer just a few weeks ago off the Isles of Scilly. Their larval stage is thought to have drifted in on ocean currents, with the adults surviving due to favourable conditions. Only a few individuals have been spotted around the world, mostly in warm waters off the west coast of Spain, as well as Portugal, France, Brazil and the Caribbean.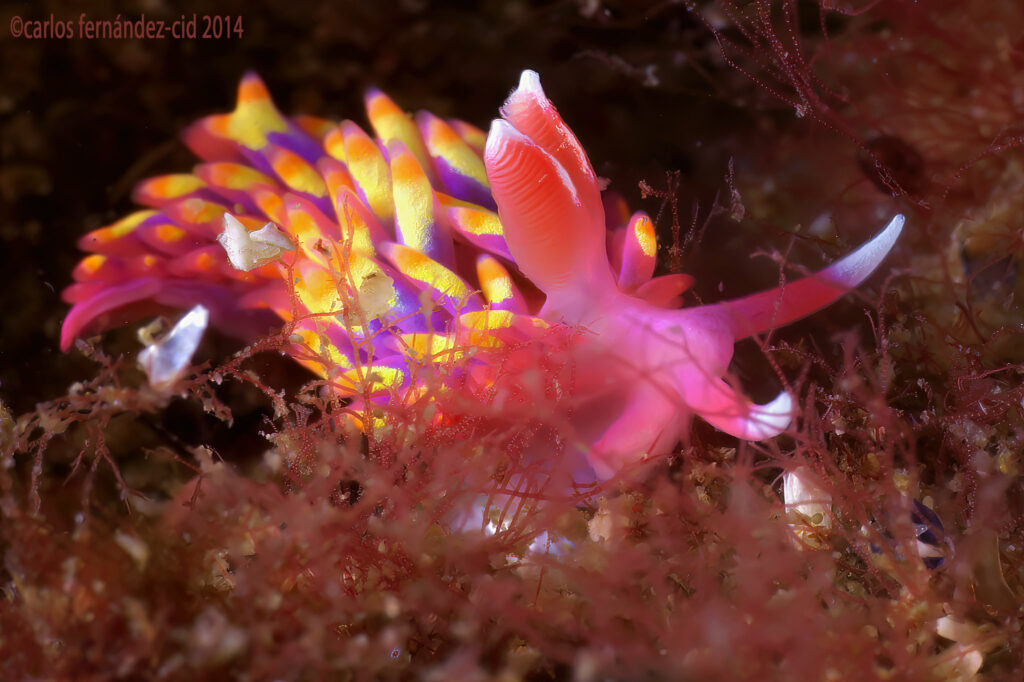 Policy
A ban on offshore oil and gas exploration by Shell has been upheld by a South African court. Due to the loud shock waves that would occur every 10 seconds for the five-month period, it is thought that the seismic waves used to explore the Indian Ocean coast for oil and gas would have a negative impact on whales and other marine life in the area. These surveys have been found to disrupt marine communication, navigation and eating habits, which are essential to the survival of marine life. They also damage fish air bladders, marine eggs and larvae and can cause species to temporarily migrate away from the affected area. This may have knock-on effects on local fisheries.
Pollution
A grounded ship that collided with a gas tanker off the coast of Gibraltar has begun to leak fuel oil into the sea. A significant leak was discovered, though 80% of the ship's diesel fuel has now been removed. Booms have been deployed to limit the spread of the oil, and skimmers are being used to recover the oil from the surface. Spanish authorities believe that a full clean-up can be achieved.
River water testing fell to a 10-year low last year, with only 41,519 samples tested compared to 100,000 in 2012. Experts warn that this is causing a 'vacuum of knowledge' about river pollution and its effects. The decrease in monitoring has coincided with repeated cuts to the Environment Agency budget. Pollution risks increase with low-flowing rivers, such as the conditions brought on by recent droughts, because the concentration of pollutants increases.