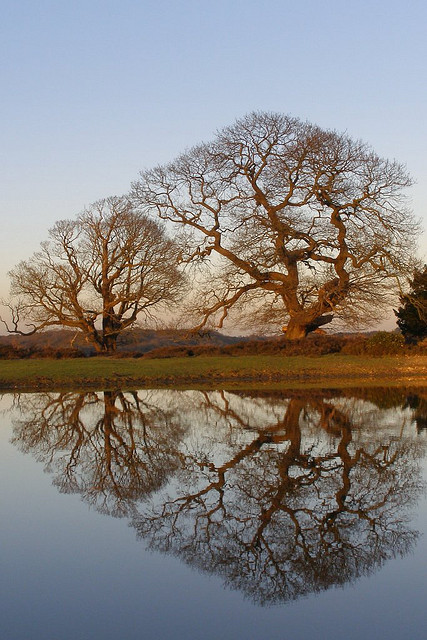 Winter woodland has a bare, skeletal charm all of its own, and a walk in the woods is a good time to try to put names to those familiar trees.
Suddenly leafless but not as anonymous as we sometimes think, with a little practice it is surprisingly easy to begin to place those barren winter twigs.
Here is a quick, and by no means definitive, guide to identifying six of the UK's more common deciduous trees in winter, chosen at random on a midwinter ramble in my local woods.
Oak (below): A rugged twig with fat, oval orange-brown alternate buds, and a characteristic cluster of buds at the tip. The twig of the sessile oak is less rugged than pedunculate oak, but be careful the two species often hybridise and it can be tricky to tell the difference.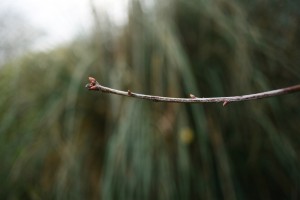 Ash: A twig that looks as if it means business, with black buds in opposite pairs and an unmistakable, fat terminal bud covered in black scales.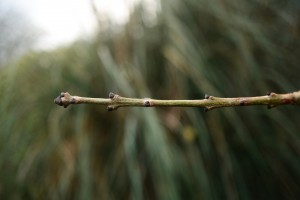 Beech: A slender, rather delicate twig with long, alternate and markedly pointed brown buds. Hornbeam is very similar but the buds hug the twig rather than point outwards, and the twig is noticeably more zigzagged.
Hazel: The twig is downy all over – although you may need a hand lens to see this clearly – with alternate, pale green to reddish-brown, smallish buds. Catkins are not at the end of the twig, unlike in birch species.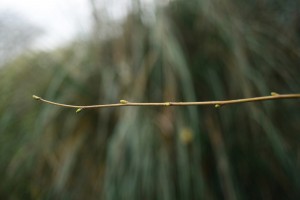 Field maple: Hairy twig and buds – again a hand lens is useful – with tiny reddish-brown buds, always in opposite pairs. The terminal bud often has smaller buds on either side, sometimes appearing to be a triple end bud.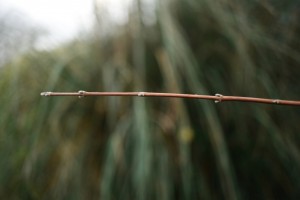 Sycamore: Another sturdy twig, with plump pale green buds in opposite pairs. The large green bud scales on the terminal bud are easy to see.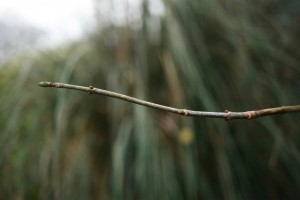 I use an elderly copy of the Forestry Commission's Know Your Broadleaves for Christine Darter's fabulous drawings of winter twigs; David Streeter and Rosamond Richardson's similarly dated Discovering Hedgerows has a useful key.
The stand out work is Dominic Price and Leif Bersweden's Winter Trees: A Photographic Guide to Common Trees and Shrubs one of the Field Studies Council's AIDGAP Guides, which covers 36 of the common broadleaved tree and shrub species likely to be found in the UK, as well as a few rarer ones. With pictures of bark as well as twigs, and notes on habitat, winter tree-ID suddenly seems much easier. Author royalties from the book go to the Species Recovery Trust.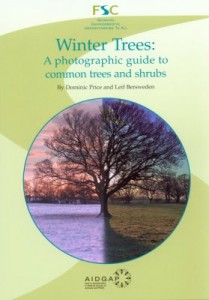 For those wanting a guide to even more tree species, Bernd Schulz's Identification of Trees and Shrubs in Winter Using Buds and Twigs covers over 700 species. Containing more than 1,400 colour illustrations, as well as detailed descriptions and identification keys, this guide is comprehensive and easy to use.
Main image: Winter oak reflections 01 (Image by Jim Champion, via Flickr Creative Commons license CC BY-SA 2.0)