Launched in the United Kingdom in 1990, VINTAGE publishes work from some of the most eminent and prestigious naturalists today; providing a platform for authors such as: Peter Marren, Dave Goulson, Richard Mabey, Mark Cocker, Tim Dee and Helen Macdonald to name but a few.
We are delighted to announce VINTAGE as our Publisher of the Month for May: a chance in these challenging times to immerse yourself in eloquent, knowledgeable and thought-provoking writing.
We have price-offers on our top fifty VINTAGE titles and have showcased below our top ten across their range: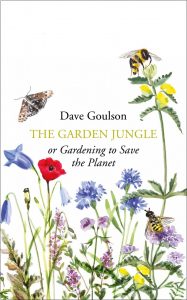 The Garden Jungle: Or Gardening to Save the Planet
By: Dave Goulson
Paperback| April 2020| £7.99 £9.99
Dave Goulson reveals how, with small changes, gardens could become wildlife havens.
Read our author interview here.
Birds Britannica
By: Mark Cocker & Richard Mabey
Hardback | April 2020| £39.99 £49.99
Fifteen years after the very successful first edition:  this second edition, pays homage to the strong bond the British have with birds.
Greenery: Journeys in Springtime
By: Tim Dee
Hardback | March 2020| £15.99 £18.99
Spring moves north at about walking pace. In his latest writing, author Tim Dee follows its moving front and tells of the animals and people he encounters on the way.  Read our author interview here.
Entangled Life: How Fungi Make Our Worlds, Change Our Minds and Shape Our Futures
By: Merlin Sheldrake
Hardback | Due Sept 2020| £16.99 £19.99
An immersive trip into the largely unknown world of fungi, which we at NHBS are particularly excited to read.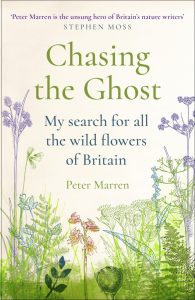 Chasing the Ghost: My Search for All the Wild Flowers of Britain
By: Peter Marren
Paperback | March 2019| £7.99 £9.99
Join renowned naturalist Peter Marren on an exciting quest to find every species of wild plant native to Britain.
H is for Hawk
By: Helen Macdonald
Paperback | Feb 2015| £7.99 £9.99
An unflinchingly honest account of Macdonald's struggle with grief expressed through the trials of training a goshawk.
Our Place: Can We Save Britain's Wildlife Before It Is Too Late?
By: Mark Cocker
Paperback | April 2019 | £7.99 £9.99
Mark Cocker attempts to solve a puzzle: why do the British love their countryside, yet have reduced it to one of the most denatured landscapes on Earth.
The Wren: A Biography
By: Stephen Moss
Hardback | April 2019 | £9.99 £12.99
With beautiful illustrations throughout, this captivating year-in-the-life biography reveals the hidden secrets of this fascinating bird that lives right on our doorstep.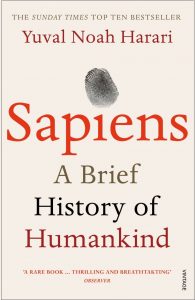 Sapiens: A Brief History of Humankind
By: Yuval Noah Harari
Paperback | Sept 2016 | £8.99 £10.99
Bold, wide-ranging and provocative, Sapiens challenges everything we thought we knew about being human: our thoughts, our actions, our power …and our future.

Turning the Boat for Home: A Life Writing about Nature
By: Richard Mabey
Hardback | Oct 2019 | £13.99 £18.99
Richard Mabey is often referred to as 'the father of modern nature writing.' We currently have a limited number of signed, first editions. Read our author interview
Browse all VINTAGE books at NHBS
All prices correct at the time of this article's publication.