Stewart McPherson is the owner and manager of Redfern Natural History Publications and author of many of its books. His global explorations have afforded him a place of significance in the botanical world, and many of his worldwide field trips have resulted in the classification of new plant species, with a particular emphasis on carnivorous plants such as the Sarraceniaceae.
Sarraceniaceae of South America by Stewart McPherson, Andreas Wistuba, Andreas Fleischmann and
Joachim Nerz. Poole: Redfern Natural History Productions, 2011. 562 pp., 488 images. Hardback. ISBN
978-0-9558918-7-8. £34.99.
Sarraceniaceae of North America by Stewart McPherson and Donald Schnell. Poole: Redfern Natural
History Productions, 2011. 808 pp., 571 images. Hardback. ISBN 978-0-9558918-6-1. £34.99.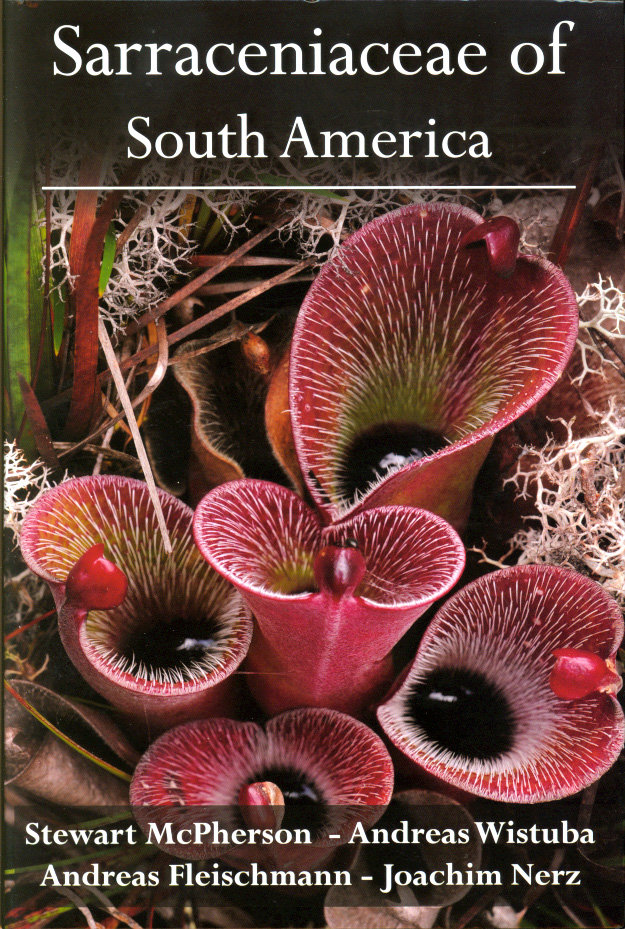 These volumes together constitute a monograph of the New World pitcher plant family, Sarraceniaceae, and it has to be said straight away that McPherson and colleagues have produced another two beautifully illustrated books to add to their previous works! [See previous reviews to access information on the earlier works (Fay, 2009, 2011)]. These new books will feed the appetite of those who are fascinated by carnivorous plants (see Chase et al., 2010, for a description of the craze for carnivorous plants since the 19th century).
The South American volume provides the first complete study of Heliamphora (now 23 named species and some undescribed taxa) from the Guiana Highlands of Venezuela, Brazil and Guyana. The authors describe five new Heliamphora spp. and document three incompletely diagnosed Heliamphora taxa for the first time. The North American volume is a study of all species of pitcher plants (eight Sarracenia spp. and Darlingtonia californica) from the USA and Canada, and the authors describe 18 new varieties and forms of Sarracenia and one new form of Darlingtonia and document an incompletely diagnosed Sarracenia taxon.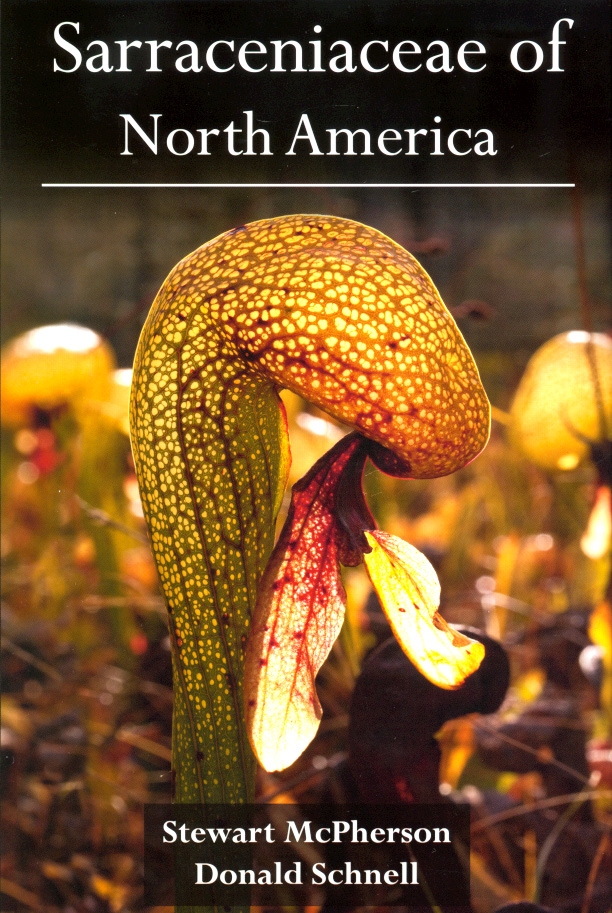 The number of new names presented in these two volumes (new species in one, new infraspecific taxa in the other) reflects the belief of the authors that taxonomic ranks have historically been applied differently in these three genera (notably in North America), and they argue a clear and strong case for making the ranks more even across the family. In the North American genera, varieties and forms have long been used in some species, whereas for other less well studied species, similar morphological variants have only been known by informal names. In this monograph, McPherson et al. attempt to remedy this situation by applying equal taxonomic logic:
'the subspecific rank is used to distinguish morphologically discrete variants of a species that have a distinctive, and often disjunct geographic range. Varietal rank is used for elements within a population of a species that are morphologically discrete or exhibit a distinctive, consistent and inherited colouration type, and the forma rank distinguishes "deviants" within a population, for example variants that arise through gene mutation, but are stable and inherited.'
Based on extensive field work (Schnell, the co-author of the North American volume, has been observing
pitcher plants for five decades, for example), these authoritative volumes will be important books for all
who wish to study New World pitcher plants. The South American volume includes an introduction to
the family, the taxonomic treatment of Heliamphora and an appendix including the descriptions of the new species, accompanied by black and white drawings. The North American volume includes an introduction, taxonomic treatments of Darlingtonia and Sarracenia and an appendix including the descriptions of the new taxa, accompanied by coloured drawings. Both volumes also contain a list of societies and suppliers, a glossary, a bibliography and an index. No library of books on carnivorous plants will be complete without these reasonably priced and lavishly illustrated volumes. Buy them now if you haven't already!
MICHAEL F. FAY
REFERENCES
Chase MW, Christenhusz MJM, Sanders D, Fay MF. 2010. Murderous plants: Victorian Gothic, Darwin and modern insights into vegetable carnivory. Botanical Journal of the Linnean Society 162: S47–S74.
Fay MF. 2009. Pitcher plants of the Old World. Botanical Journal of the Linnean Society 161: 449–450.
Fay MF. 2011. Carnivorous plants and their habitats. Botanical Journal of the Linnean Society 165: 439–440.
New from Redfern Natural History Productions: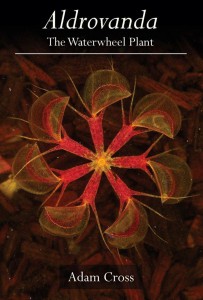 Aldrovanda: The Waterwheel Plant by Adam Cross