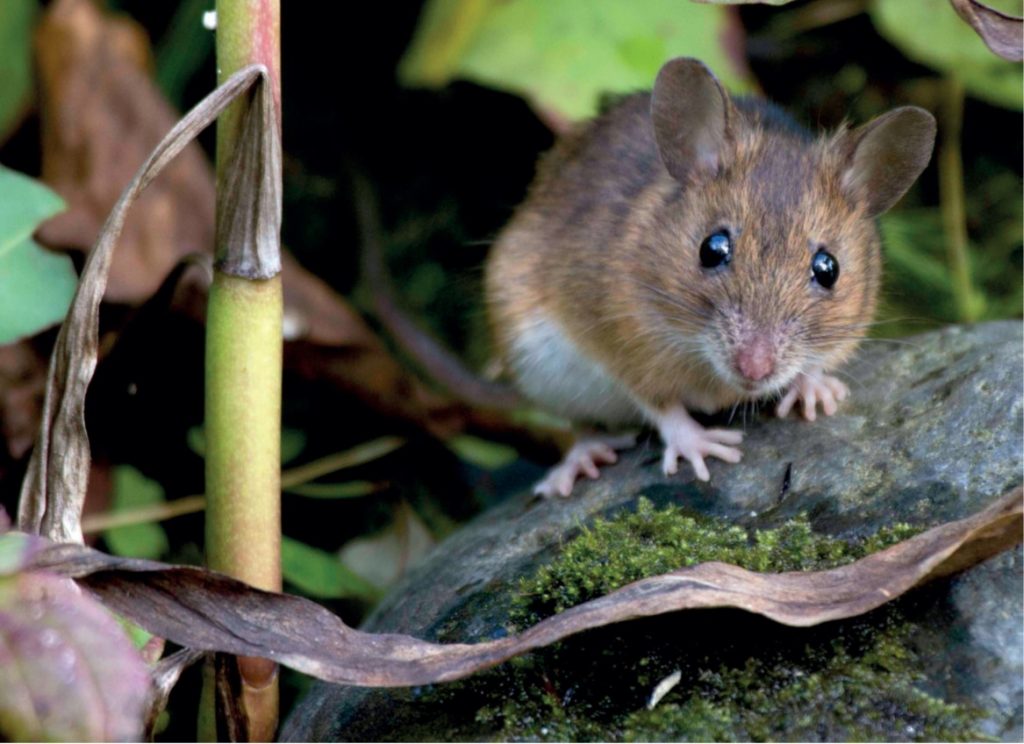 As static bat detectors have become more widely used, there are now many thousands of hours' worth of nocturnal recordings captured each year from a vast spread of locations. This level of coverage has not only improved our ability to monitor bat populations, but also offers the potential to gather information on other animals that communicate at the same ultrasonic frequencies as bats. The calls of bush-crickets, for example, are commonly picked up as 'by-catch' during bat surveys, which has allowed the development of software that automatically recognises any cricket calls in a recording and assigns them to individual species.
In the December issue of British Wildlife, Stuart Newson, Neil Middleton and Huma Pearce explore the previously untapped potential of acoustics for the survey of small terrestrial mammals – rats, mice, voles, dormice and shrews. Small mammals use their calls for a variety of purposes, including courtship, aggressive encounters with rivals and communication between parents and their offspring. To the human ear, the high-pitched squeaks of different species sound much alike, but closer examination reveals them to be highly complex, extending beyond the range of our hearing into the ultrasonic and showing great variation in structure.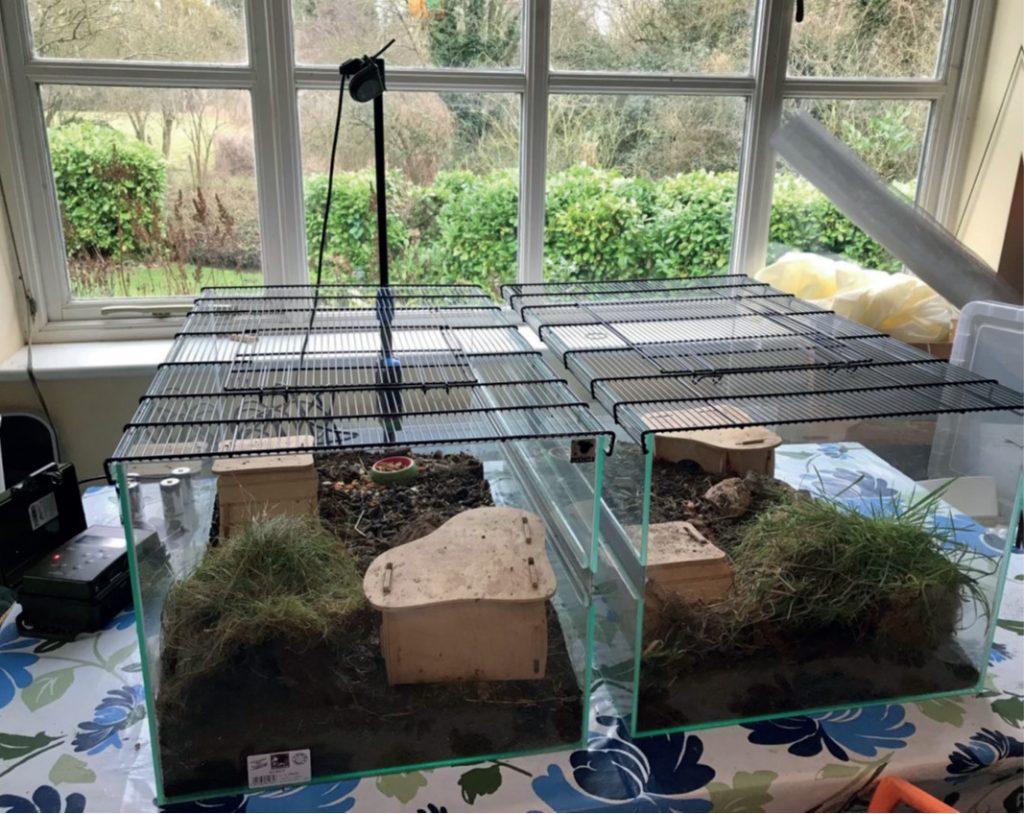 But is it possible to distinguish the calls of different species? To answer this question, the authors began the time-consuming task of building a call library by taking recordings of all Britain's native (and some non-native) small mammals. Call-analysis software was then used to examine the recordings and look for consistent differences between species, with some fascinating results – the calls of shrews, for example, can be readily separated from those of rodents by their warbling/twittering quality, while the house mouse typically calls at a higher frequency than any other species. Remarkably, it appears overall that the vocalisations of most species have their own diagnostic features, and that, with care, it should be possible to identify a high proportion of calls to species level.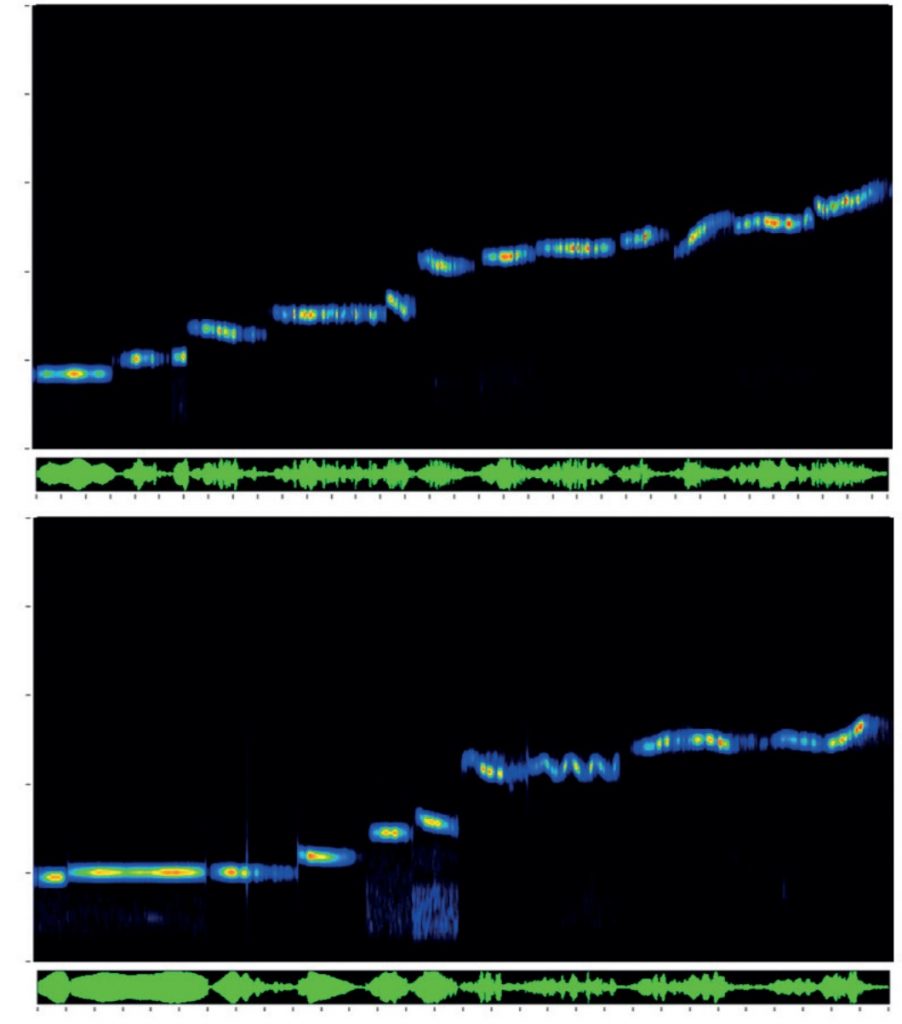 Small mammals are unobtrusive and hard to observe, which means that even the more familiar species, such as the Brown Rat, are severely under-recorded. The ability to detect and identify small mammals by their calls therefore offers great potential to help fill gaps in our knowledge of the distribution and abundance of British species. Analysis of calls collected by static detectors – whether specifically set to target small mammals or deployed as part of a bat survey – could in future offer a rich source of data and help to complement traditional methods, such as the use of Longworth traps or footprint tunnels.
To read about the key identification features of small-mammal calls, see the December issue of British Wildlife (more information can be found on the British Wildlife website) and to accompany this article, audio clips of the species discussed are available to download here. This work will contribute to the BTO Acoustic Pipeline, which allows the upload of sound recordings and automatically detects and identifies any calls of bats, bush-crickets and small mammals. For more information about the project, see the BTO Acoustic Pipeline webpage and read comments from the authors here.
---
Bat detectors for small mammal survey:
Passive bat detectors are designed to be left in the field for unattended monitoring and are the ideal choice for ecologists and researchers wishing to monitor local bat populations. For similar reasons, they are also a good choice for recording small mammals as they record all frequencies continuously and retain complex details of the call structure, allowing the sounds to be analysed later using bioacoustics software. Detectors such as the Song Meter Mini, Anabat Swift and Elekon Batlogger A+ all features excellent weatherproofing, long battery life and the ability to programme recording schedules.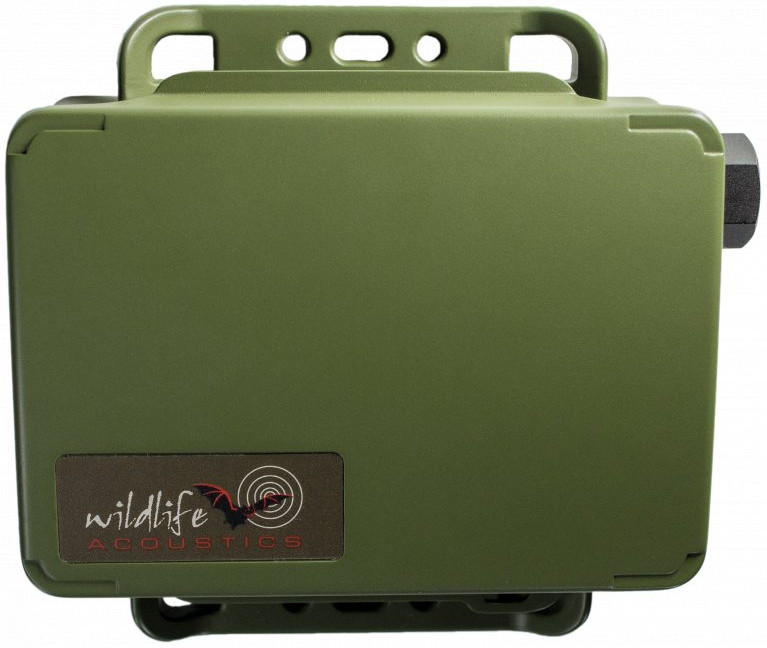 Song Meter Mini
#248177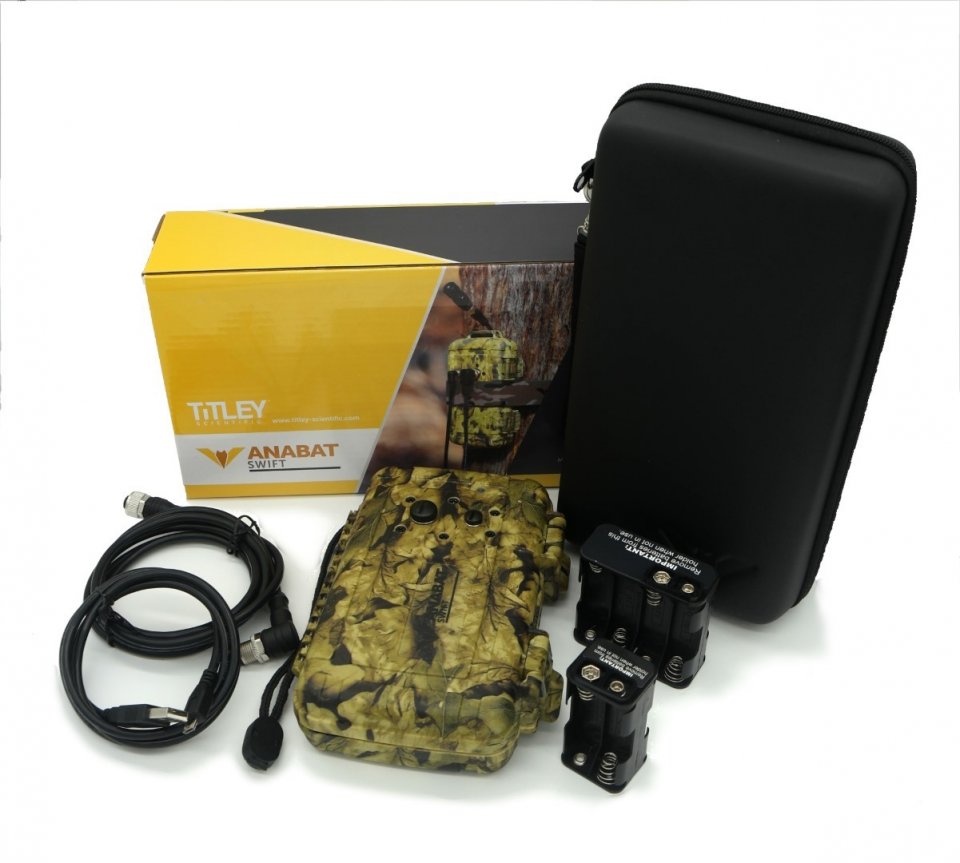 Anabat Swift
#236256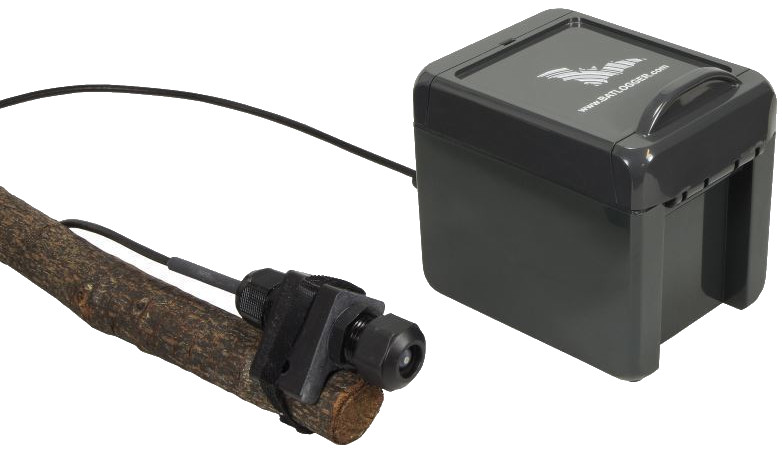 Elekon Batlogger A+
#228313
Recommended reading: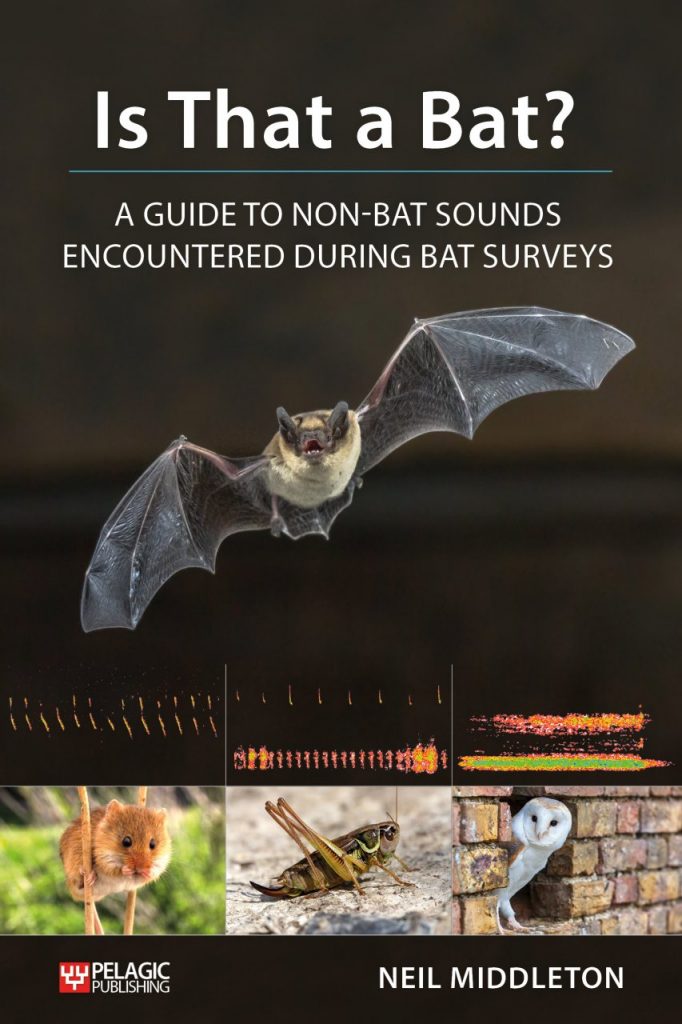 Is That a Bat?
#245066
An essential and unique guide to interpreting and recognising non-bat sounds and noises picked up by your bat detector.