British Wildlife's Assistant Editor Catherine Mitson joins the supporters of the Amphibian and Reptile Conservation Trust (ARC) for their annual Friends' Day. With exclusive site visits and Q&A sessions on the agenda, this year's Friends' Day was set to be a great event. Here, Catherine shares with us some of the highlights.
Thankfully, with the existence of Zoom, the ARC Friends' Day 2020 could go ahead, albeit not its usual format. The Amphibian and Reptile Conservation Trust planned a jam-packed Saturday afternoon to give their supporters the opportunity to see what ARC has been up to and to learn more about Britain's native reptile and amphibian species.
Woolmer Forest is one of the most extensive and diverse lowland heathlands in Hampshire and home to 12 out of our 13 native reptile and amphibian species, including the rare Smooth Snake and Sand Lizard. Excitingly Blackmoor Heath, a 20ha site in Woolmer Forest, has become ARC's newest nature reserve after a year-long fundraising appeal. Once introduced to the ARC team (most of whom were sporting fun animal-themed virtual backgrounds) the first video began, and we were taken on a virtual tour of the new reserve.
A priority at Blackmoor Heath is to reintroduce the Natterjack Toad, extending its range in Hampshire. Reducing tree cover and creating ponds are a few examples of the work being undertaken here to support a reintroduced population of Natterjacks. Not only is this vital management for Natterjacks and many other heathland species, this has also led to the exposure of bronze age barrows, or burial mounds – Blackmoor Heath is not only important for wildlife, but historically too.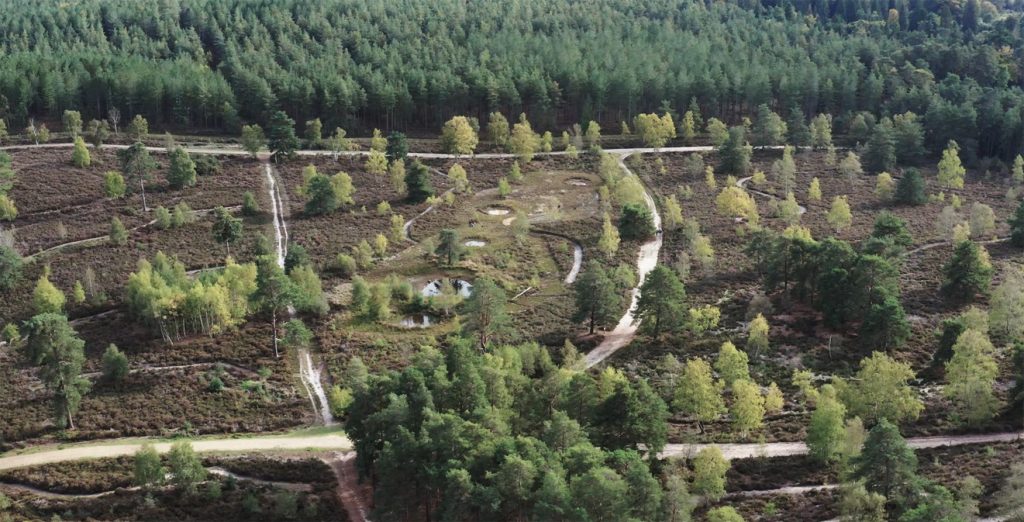 ---
Next, Field Officers Ralph and Bryony took us to Crooksbury Common in Surrey, an important breeding site for Natterjack Toads. Bordered by a pine plantation, one of the major tasks here is to prevent the encroachment of pine trees, which if left unmanaged, would soon smother valuable heathland habitat. In the hope to restore good numbers of Natterjack Toads, the ARC team are also busy creating and maintaining large shallow ponds, critical for Natterjack breeding and egg-laying, as well as providing shelter for Natterjack adults during the cold winter months. We were also shown key Natterjack identification features, such as the distinctive yellow stripe that runs down the middle of their back.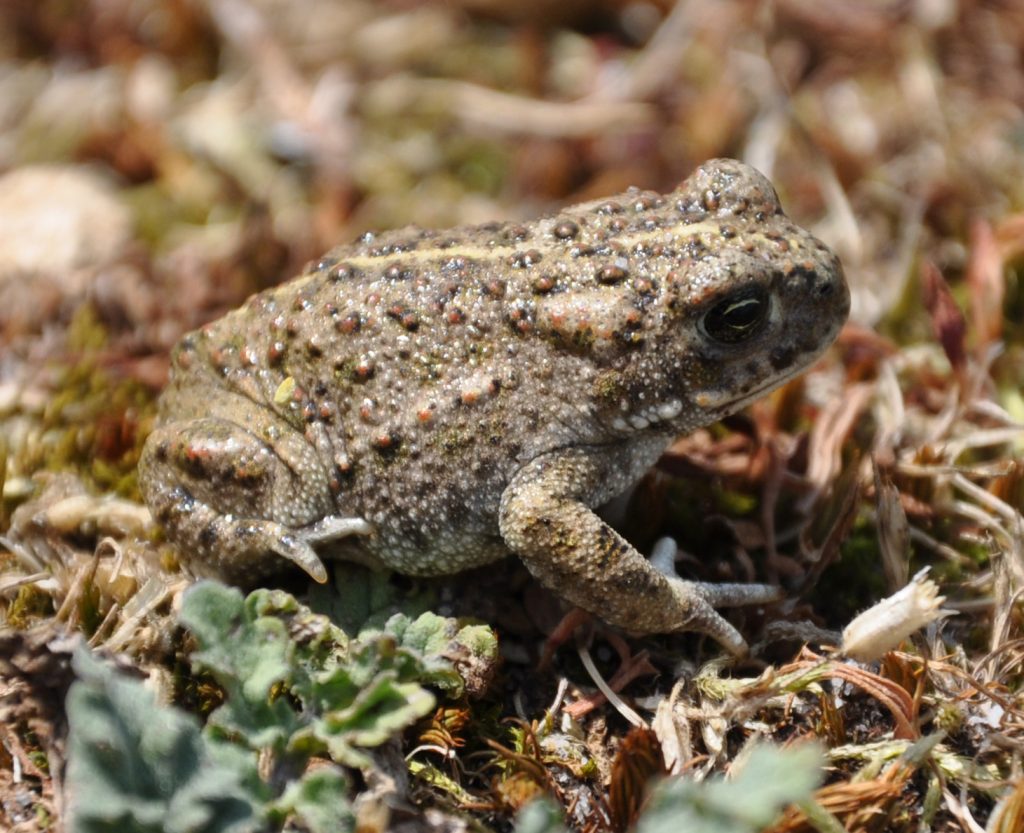 Moving away from heathlands, we suddenly found ourselves on the dunes of Aberdovey, Wales to discover all about the Connecting the Dragons project. ARC staff and volunteers have been working hard to create exposed sand patches on the dunes here (socially distanced of course) to provide the reintroduced population of Sand Lizards with basking spots and egg-laying sites, as well as making next year's surveying much easier!
Perhaps not common knowledge to many, there are actually two races of Sand Lizard: the Northern dune race and the Southern heathland race. The morphological differences between the two races were described, highlighting the distinctive identification features. For instance, the males of the Northern dune race tend to be much lighter when they first emerge from hibernation compared to those of the Southern heathland race.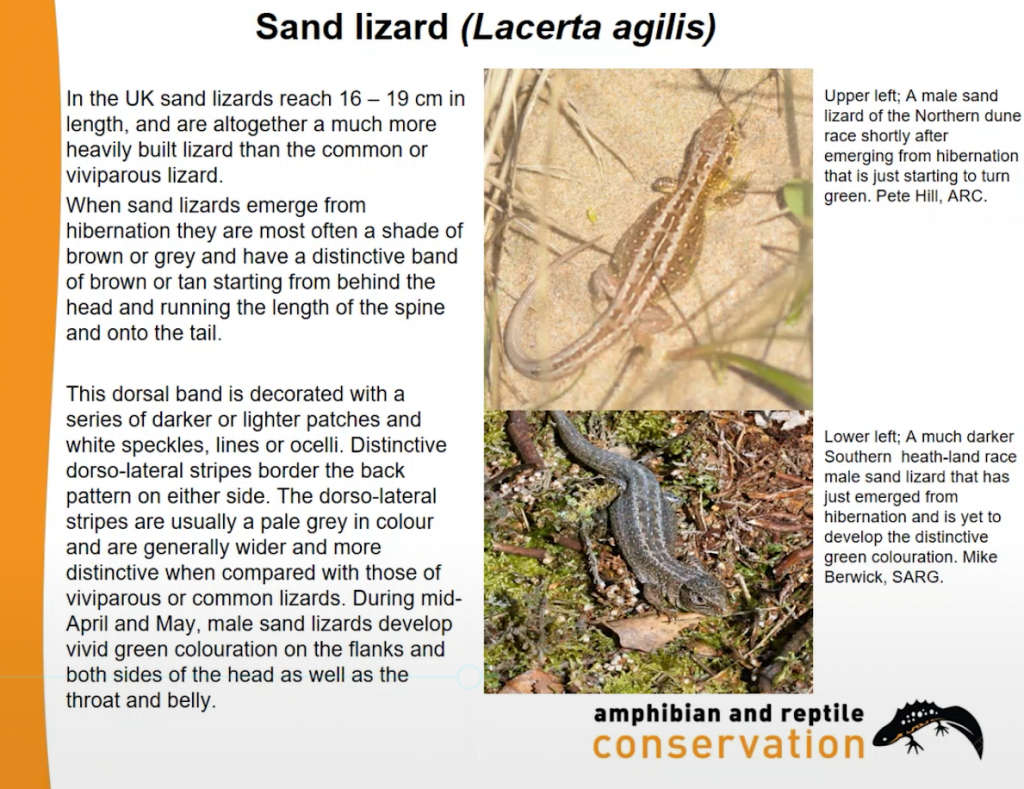 ---
The final site visit video took us to Dorset. Designated as a Special Area for Conservation and a SSSI, Great Ovens, an ARC nature reserve in Wareham Forest since 1996, is a truly special site. Similarly to Crooksbury Common, a surrounding pine plantation and the threat of scrub invasion means that a sensitive management programme is necessary to maintain the important mix of wet and dry heathland. This is not only beneficial for the amphibians and reptiles on the site, including Adders, Smooth Snakes and Sand Lizards, but also for other species such as Dartford Warbler, Silver-studded Blue, and Scarce Chaser. This was a common theme – habitat management for reptiles and amphibians will have a positive knock-on effect for other species, particularly in declining heathland habitats.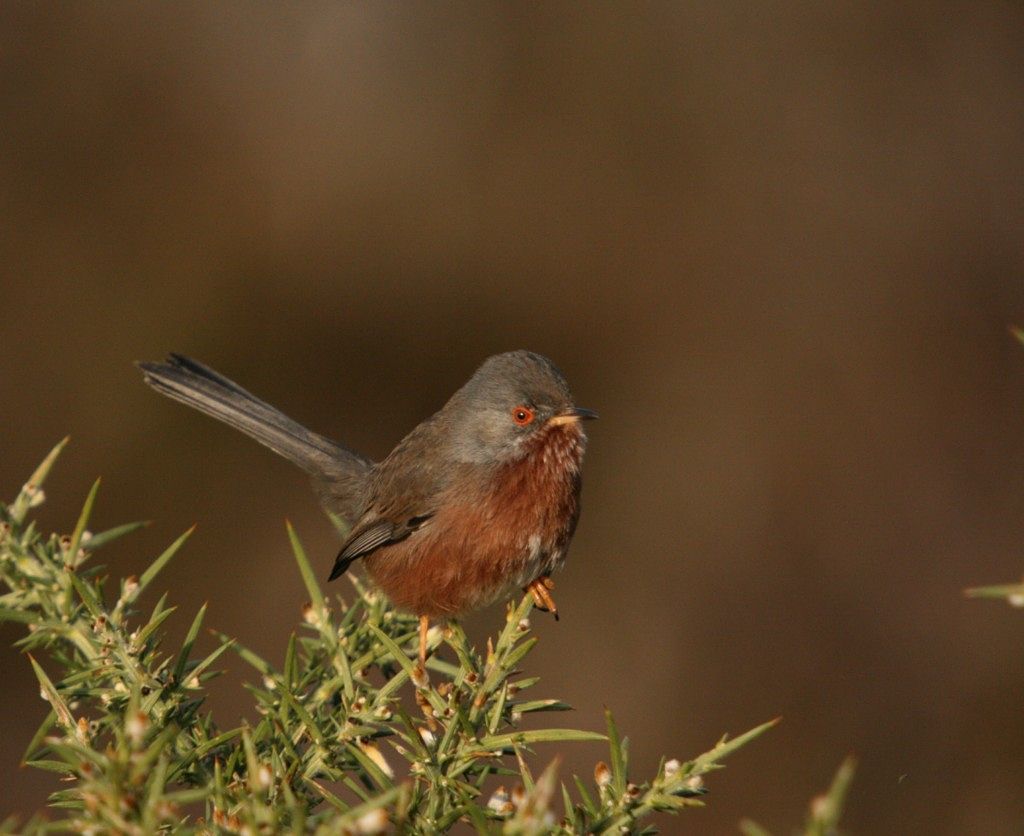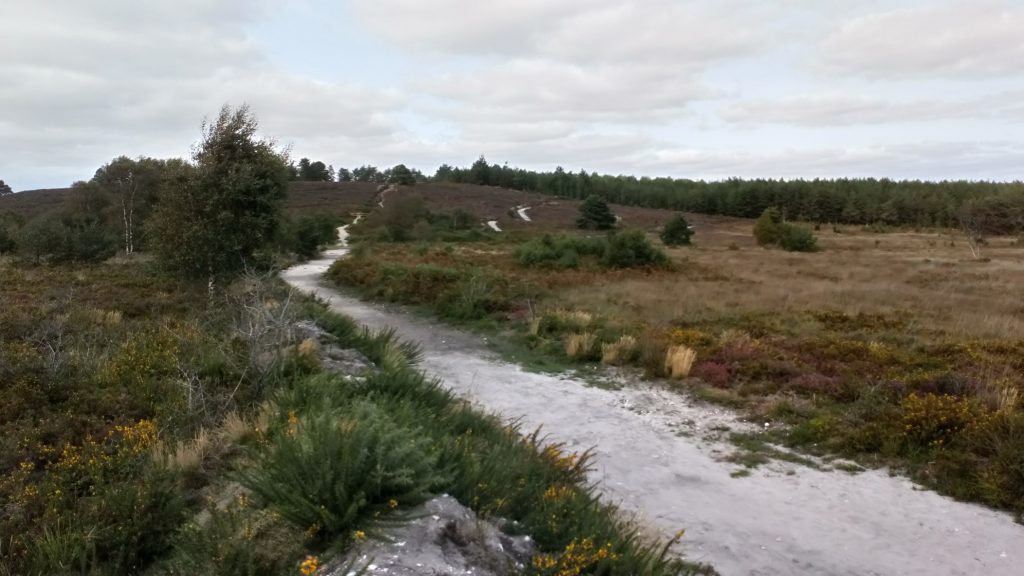 Finally, Public Engagement Officer Owain took us out to find the rare Smooth Snake. Owain was successful in his search, and was able to show us a male Smooth Snake curled up safely underneath refugia (note that a license is required to monitor or handle this species). Owain went on to describe ARC's ambitious four-year long Snake in the Heather project. Working in partnership with landowners, site managers and wildlife conservation charities, Snakes in the Heather endeavours to conserve the Smooth Snake across its range in southern England, as well as the lowland heathland habitat on which it, and many other species, depends.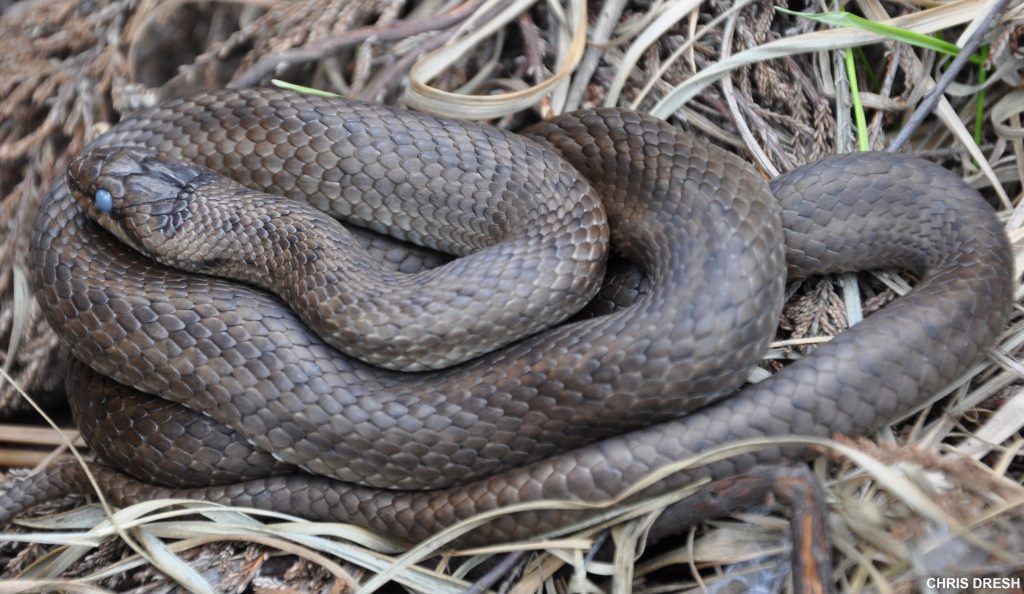 Throughout the Friends' Day there were many opportunities for questions during the Q&A panel sessions; we learnt even more about ongoing ARC projects, the management of ARC's nature reserves and the ecology of UK reptile and amphibian species. Many of the attendees were keen to know what they could do to help Britain's reptiles and amphibian species and the ARC team enthusiastically provided us with information on how to get involved.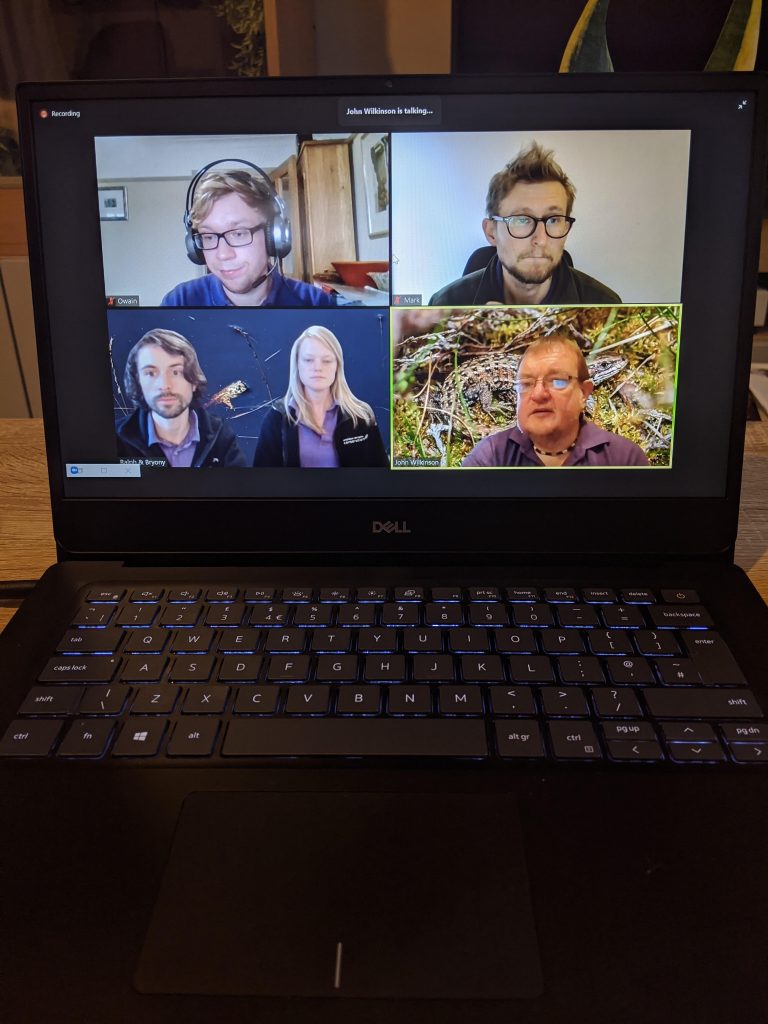 ---
If you're interested in becoming an ARC volunteer, or would like to become an ARC Friend to support their fantastic conservation work, you can find out more on their website.