Sometimes the most extraordinary nature stories and scientific revelations lie in plain sight. So familiar that unique stories of survival are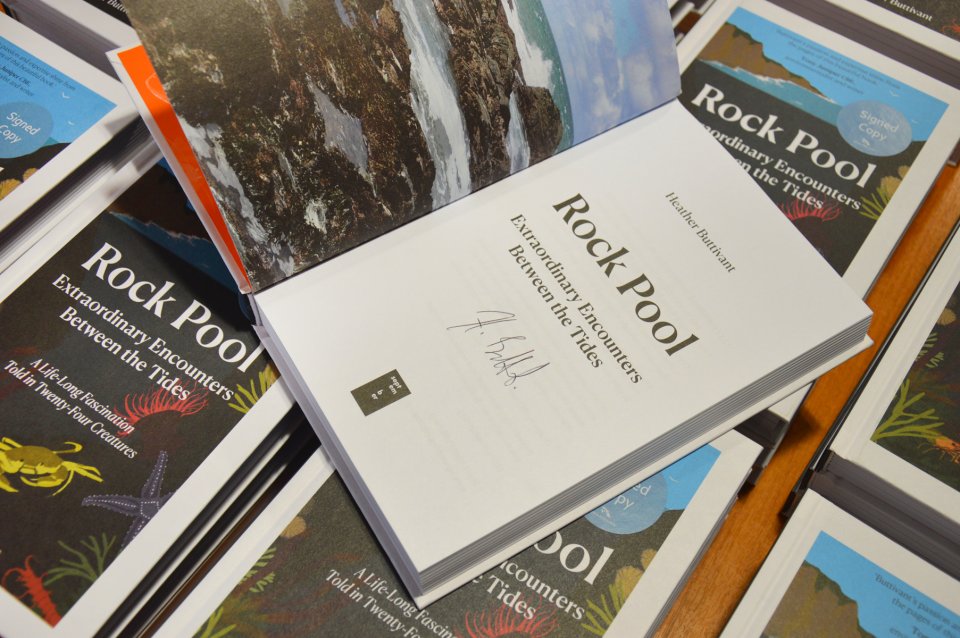 overlooked. Rock Pool is an eye-opening, enchanting journey into the miniature worlds of rock pools with a new author who will change the way you view even the most ordinary creatures – from crabs to barnacles, blennies to anemones – forever.
Educator and award-winning blogger, Heather Buttivant kindly took some time out of her rock pooling schedule to answer our questions about her new book.
Your passion for the marine environment shines throughout Rock Pool, where did your passion stem from?
Like most children growing up by the sea, I liked to pick up seashells, but for me it became an obsession. Back then I couldn't name everything, but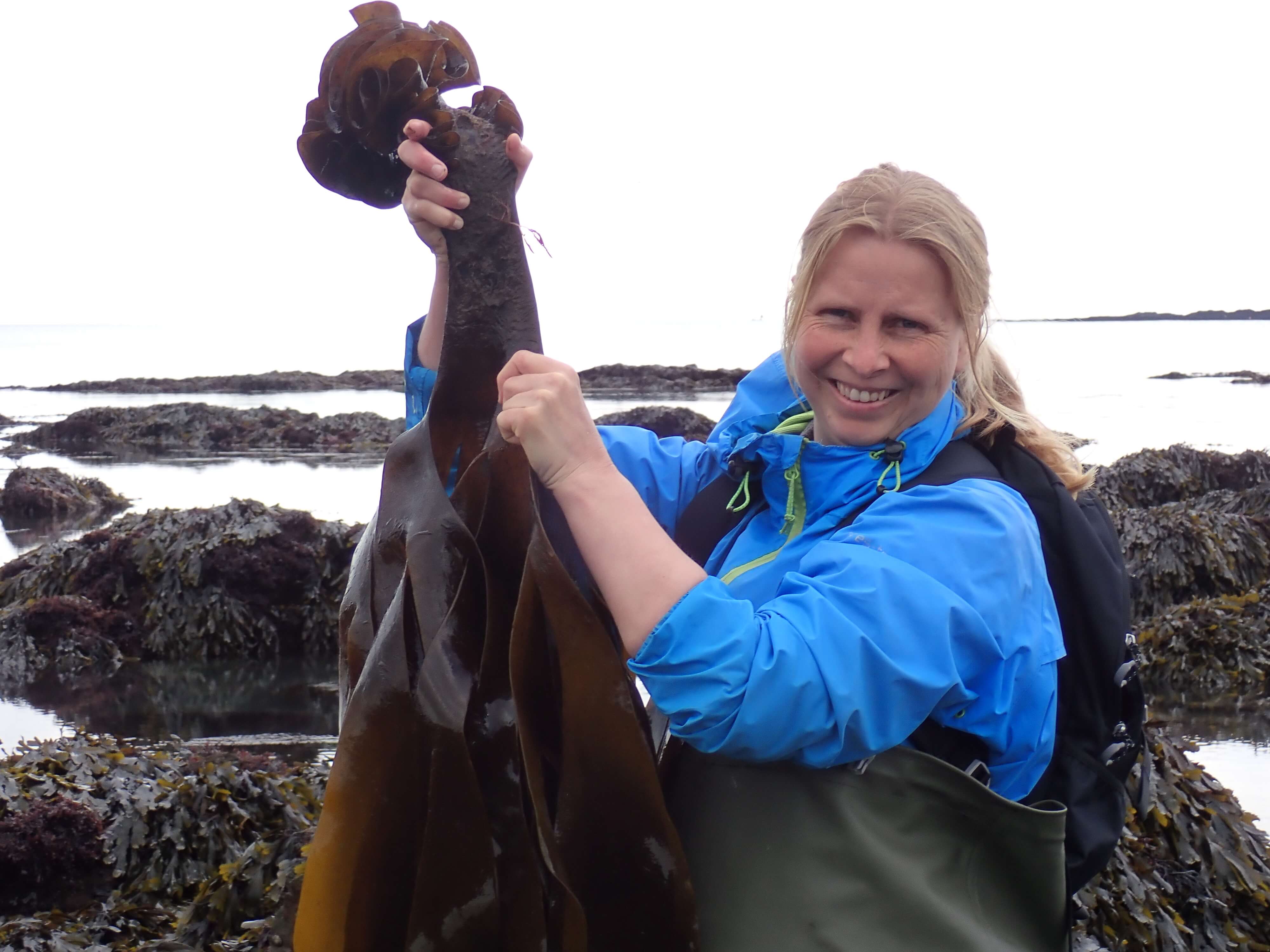 the variety of shapes and textures and the vibrant colours fascinated me. The longer I looked into rock pools, the further I was reeled in. It's a passion I have no intention of out-growing: no matter how much I know, there is always more to learn.
What was the original inspiration behind your book?
It has always seemed a shame to me that there is so little nature writing available about our incredible intertidal wildlife. When I created a website as part of my MA in professional writing with Falmouth University, I struggled to imagine why anyone would be interested in my ideas for a novel, but the thought of opening up the little-known world of the rock pools filled me with excitement. My Cornish Rock Pools site took off faster than I expected and when the site won the BBC Wildlife Magazine Blog of the Year Award, it came to the attention of the lovely people at September Publishing and this was the perfect opportunity to bring my love for nature writing and for seashore together as a book.
You've selected a fascinating range of marine creatures; how did you choose them from such a biodiverse environment?
My identification guides to the seashore contain thousands of species, so narrowing this down to just 24 animals felt like a near-impossible task. Most of the animals I've selected can be found all around the UK and Ireland and together they tell an incredible story of survival. I have aimed to convey the experience of animals living in different zones of the shore and in the range of different environments from mud-flats to seagrass beds. Some of the creatures, like barnacles and limpets, are familiar yet have remarkable abilities that are unimaginable to us land-dwellers. Others, like corals, sharks and cephalopods, are animals that most people assume can only be seen by divers but with luck and perseverance they may be seen by rock poolers too.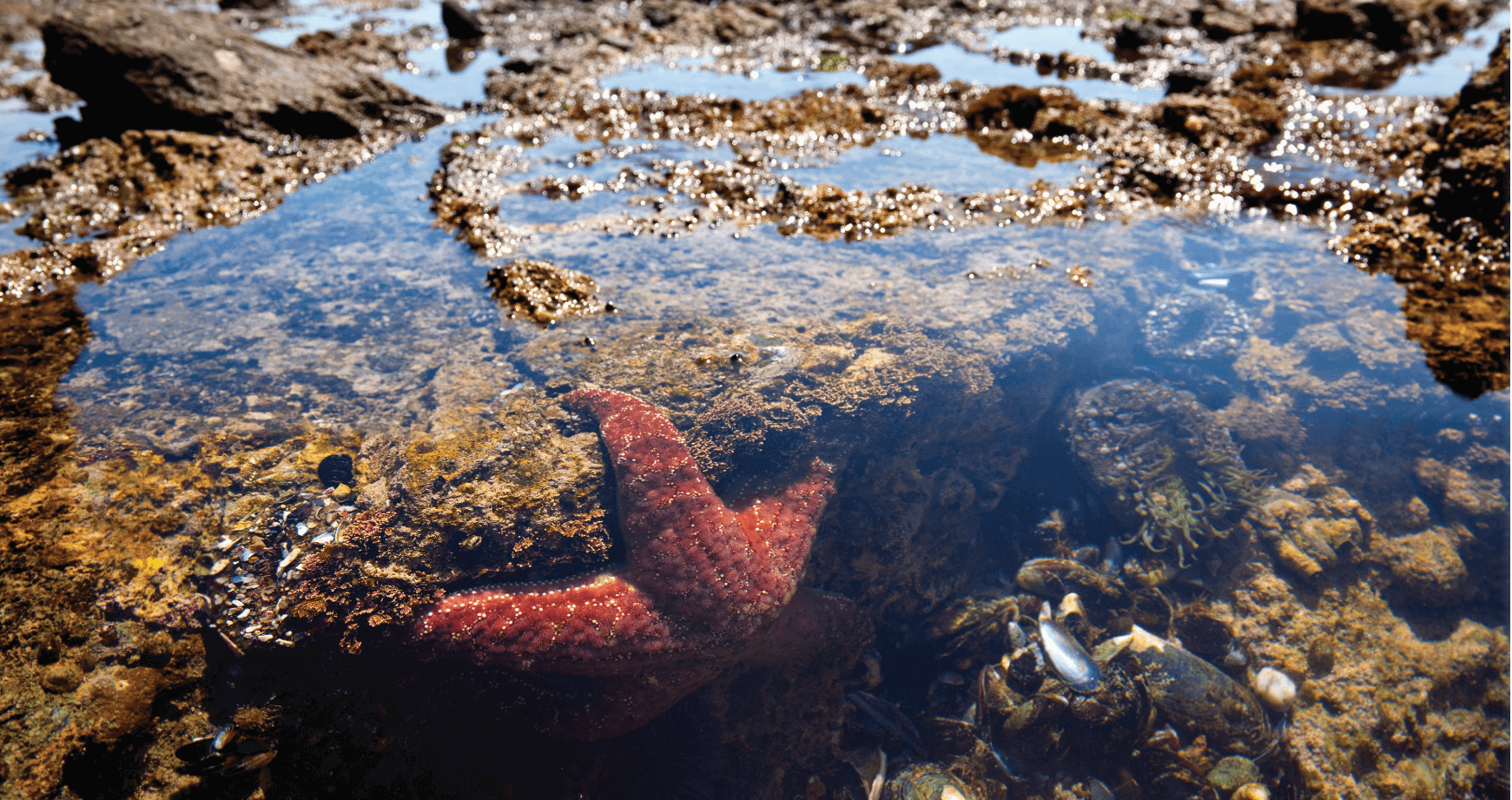 Rock Pool is full of exciting encounters you have had at the seashore, but which was your most surprising?
I find something new almost every time I visit the shore, but one day, whilst dangling my feet in a pool, with all my attention focused on a tiny sea slug in a petri dish on the rock beside me, I noticed movement in the water. When I glanced down I realised that a substantial lobster was inching towards my toes! I nearly dropped my camera. 'Bob', as I now know him, has become quite a legend in our family and his location is a secret that is closely guarded by all those who have met him.
Do you have any tips for a successful rock pooling session?
My top tip is to join a rock pooling event where you can learn and explore with the experts. This is a great way to see amazing animals and to find out how to keep yourself and the wildlife safe on the shore. The key to spotting creatures is to slow right down and take the time to look closely at the small things. Most rock pool animals are masters at hiding in plain sight. A single rock may be densely packed with keel worms, sea squirts, sponges and crustaceans, but at a quick glance you'd think there was nothing there. Always check the tide times first and leave everything as you found it – gently replacing stones the right way up.
Finally, do you plan to write any more books in the future?
Our rock pools are so incredibly diverse that I might never run out of material for more books. However, I'm also passionate about the importance of giving people, especially children, better opportunities to connect with the natural world. We protect and care about the things that we love, so it's vital that we all feel that we are a part of the ecosystems on which we depend. Perhaps that will be my next writing project?
A limited number of signed copies are available at NHBS, order now to avoid disappointment!
If you're feeling inspired to go out rock-pooling, we have created a selection of essential books and equipment to help you get started!