Authors,  Thomas Læssøe and Jens H Petersen have spent the last five years creating the wonderful two volumes set: Fungi of Temperate Europe. They have taken the time to answer our questions about this monumental and daunting project.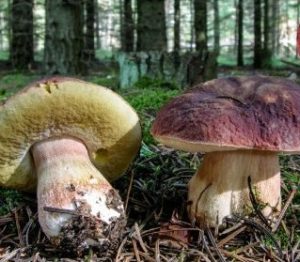 Could you tell us a little about your backgrounds and how you got interested in mycology?  
We both dived into the mycological forest sometime in the late seventies and subsequently studied mycology at the Danish universities of Aarhus and Copenhagen. Since then, we have both tried to make mycology accessible to a broader audience, both through countless excursions and mycology courses and through books and photography (the present work includes photographs from the very first years of this 40 years period). Check also the book, The Kingdom of Fungi by Jens H. Petersen.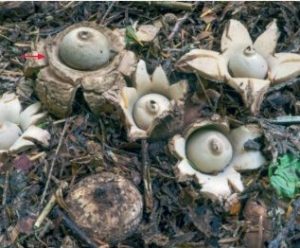 Two volumes, totalling over 1,700 pages must have a been a considerable undertaking; can you let us know a little of the process and how long it has taken for this book to come to fruition? 
We have worked with the books for five years. Firstly, we made a long list of taxa we wanted to include and Jens started to develop the first identification wheels. We had the first dummy layout in summer 2015 and made the first version of the wheels for the Basidiomycota during autumn 2015. The asco wheels and the layout of the species pages followed in 2016. By summer 2017 we had a layout ready, but without text.
While Jens did wheels, layouts and photo-shopping Thomas produced the Danish texts online in our Danish Fungal Atlas database (www.svampeatlas.dk) and these were more or less finished during spring 2017. Then followed the long process of proofreading texts and editing them into the layouts. By summer 2018 this was finished and we started to do the translation into English. Fortunately, we had a couple of skilled UK copy editors who corrected mistakes and improved the language. The English edition was ready in April 2019.
The whole process was terrifying with respect to size which no one involved realised before they were deeply immersed in the books. The solution was to keep a tunnel vision most of the time, and just try to finish the one little piece of the puzzle in question and only on rare occasions emerge to the surface to look around and consider the distance to the goal line.
Who do you envisage using Fungi of Temperate Europe – what readership is it aimed at? 
Everyone with a basic knowledge of fungi.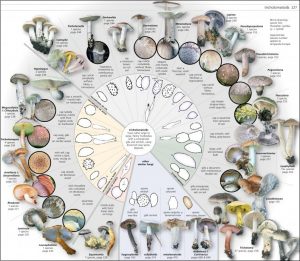 The book uses 'form group' to identify and present the fungi rather than exclusively strict taxonomic groups; what influenced you to use form groups and fungi wheels?  
Scientists using modern DNA methods tend to split fungal genera into more and more narrow entities. As these are based on base pairs they may be absolutely devoid of morphological characteristics and thus impossible to work with for non-scientists. Thus any attempt to approach fungal identification in a strictly phylogenetic way will fail. It is for example impossible to construct a well functioning identification key to genera of fungi (we have been there several times, tried that and failed). This lead us to develop the multi-access computer key MycoKey (www.mycokey.com) and now later to try to convert the learning from MycoKey into book form.
What was your most surprising discovery whilst researching Fungi of Temperate Europe?  
That fungi are difficult but beautiful.
What is the biggest challenge when studying fungi?  
That fungi are mostly invisible to the naked eye unless they develop fruitbodies and when they do, the morphological plasticity of these fruitbodies is baffling. Thus good pictures are often worth more than detailed, lengthy descriptions.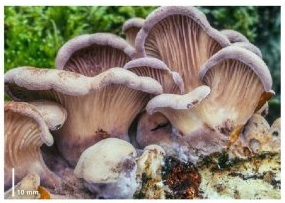 After such an endeavour you surely deserve a rest, but have either of you got any future projects planned that you can tell us about?  
We are working on a book with new identification keys to Danish Basidiomycota. The overall structure of this will be built on the form group identification wheels from the present work but the species keys will be dichotomous, analytical keys with lots of illustrations. We believe that the two projects will supplement each other.
We would both like to dive deeper into the world of Ascomycota and possibly return to tropical mycology.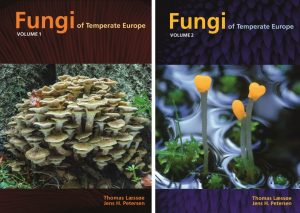 Fungi of Temperate Europe
(2-Volume Set)
Hardback | Aug 2019
The culmination of five years work from authors, Thomas Læssøe and Jens H Petersen