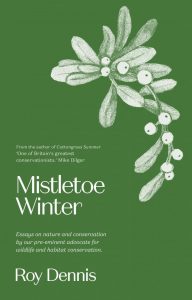 Mistletoe Winter is a collection of essays on our environment, covering biodiversity, habitat conservation, rewilding and individual species.
Similarly to his companion volume, Cottongrass Summer, author Roy Dennis expresses his alarm at the crisis currently confronting the natural world while balancing this with his sense of optimism about the younger generations and their fight for the crucial changes needed for the future.  Drawing from his considerable experience of working in nature conservation, his essays are full of insight and originality, providing inspiration and ideas for everyone who cares about our planet and its species.
Roy Dennis has kindly taken the time to answer a few questions for us below.
Mistletoe Winter and its companion Cottongrass Summer are collections of essays on our environment and the challenges it faces. How did you find the response to your first collection and what motivated you to write this one?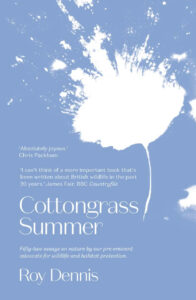 I received such a lovely response to Cottongrass Summer from so many people, and such encouraging reviews, that I wanted to cover a range of other nature topics in a similar way. People remarked that they liked the storytelling way of explaining some of the real issues to do with nature in our ever-changing world and this allowed me to cover some bigger ideas in Mistletoe Winter.
In your essay 'Deep snow, predators and prey' you noted how the choice of language and terminology may have an impact on the rate at which the general public learns about environmental crises. Could you talk a little bit more about this here?
I was talking about the fact that there is so much excellent science being done on wildlife and ecological issues, but so much is 'hidden' to ordinary folk because it is in scientific journals, some of which are not open access, and often written in a formulaic way. We need much better availability of the results written by the scientists involved in plain language, which everyone can understand.
What do you think are the most important and urgent steps that we need to take in the UK to protect our wildlife and endangered species, such as the lapwing?
The most important step is to raise ecological recovery to much higher levels. I would compare it to the major recognition of timber shortages at the end of the First World War, which created the Forestry Commission; and the shortage of food in the Second World War, which created a much enhanced Agriculture Department. In the present crises, we need greatly expanded Nature Recovery government departments with really substantial budgets to restore nature. I'd recommended that 50% of our land and seas is principally for ecological restoration, and budgets need to be in line with the £45 billion we spend on military defence.
You mention young people's role and engagement in the fight against climate change, as well as your own childhood experiences with nature. How do you think we can best encourage environmental awareness in young people?
I think young people are often fully aware of the climate and biodiversity crises – in fact, more so than their parents. The important step forward is for older people to recognise their worries and do something about it – urgently – for it's the young that will have to suffer the consequences of our inaction.
Mistletoe Winter will be your second book published in 2021, following the
brilliant Restoring the Wild, published earlier this year. Do you have plans for any further books or other exciting projects?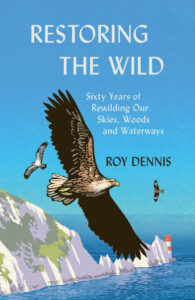 Yes, I have a couple of interesting book ideas I'm mulling over, and we have wildlife projects we wish to carry out – but I'm a great believer in working up ideas quietly without fanfare and then getting on with them.