When writer Simon Barnes heard a Cetti's Warbler sing out at a house viewing, he knew immediately that he had found his new home. Their new garden backed onto an area of marshy land which he and his wife purchased and began to manage it as a conservation area, working with the Wildlife Trust to ensure it became as appealing as possible to all species.
On the Marsh is his account of a year spent surrounded by wildlife. Part memoir, part nature guide, this is a vivid and beautifully written account of the wonders that can sometimes be found on our doorsteps, and how nature can transform us all.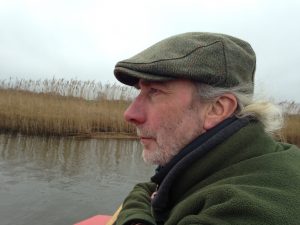 We asked Simon a few questions about the inspiration behind writing his new book and his hopes and ambitions for the wildlife of Britain.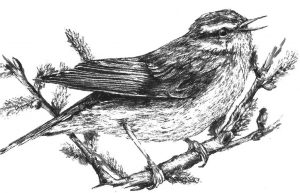 1. Can you tell us a little about your background and how you got interested in the natural world?
I received David Attenborough's Zoo Quest for a Dragon as a junior school prize, the Natural History Museum every Saturday and the trees of Streatham Common to climb. After education and four years on local papers I ran away to Asia, when I worked as a gonzo journalist and re-found my taste for wildness.
I returned home and started writing about sport and wildlife, with columns in The Times on both subjects; I was chief sports writer for 12 years. I have written a number of books on wildlife, including the Bad Birdwatcher trilogy.
2. What was your inspiration to write a more auto-biographical work than your previous books?
I suppose it was the marsh itself. I wanted to write, not just about the few acres of Norfolk marshland we are lucky enough to own, but also about living with the place: sharing it: being a part of it.
I started writing with that idea in mind: and at once, my younger son Eddie made an entrance. I hadn't really planned that, but he and I spend a lot of time out there, so it had to happen, I suppose. He's just turned 18 and has Down's syndrome. I started off wanting to write about vulnerable places: I ended up writing about vulnerable people as well.
3. Do you believe intervention in the form of land management is important to keep places like the marsh just as they are?
In land-management, doing nothing is a powerful form of action. Mostly I have left the marsh do what it wanted, but I have made sure the dikes are kept cleared and some trees have been cut down. I now manage an adjoining few acres rented from the parish: I am trying to keep this place open with the help of a local grazier. Nice contrast.
What's natural? What's unnatural? What's imposed? Sterile questions: what matters is life.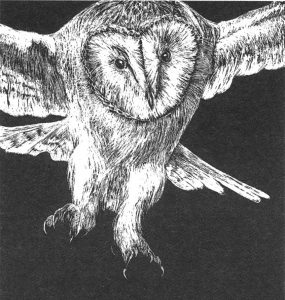 4. The Barn Owl is often described in your book; would you say that it was the totem species on the marsh, or would you give that accolade to something else?
I am slightly surprised by this question, because so far as I am concerned, the marsh harriers steal the show. Marsh harriers: extinct as breeding birds in this country in the 19th century, making a comeback after WW1, then reduced in 1971 to a single pair – and now they skydance and hunt and food-pass over our bit of marsh: the powered flight just above stalling speed, the long glide with the wings held in that dihedral, and above all, the sense of ownership… because the marsh harriers own the marsh. I have the immense privilege of looking on.
5. While observing the marsh, was there one surprising fact or discovery that you didn't previously know that you'd like to tell us about?
I was given a moth-trap for my birthday. I am pretty ignorant about moths, but on the first day I used it, the first moth I found was the moth on the cover of my moth ID book: an Elephant hawk moth, big enough to count as an honorary bird. So I read it up: and apparently it's common. Well, maybe so: not commonly seen. It was a classic through-the-wardrobe moment.
6. What are your hopes for the future of such special and bio-diverse places?
My hope for the future is that they have one. I have long given up optimism, because I'm not daft, but pessimism is no way to live. Will we win the battle? Or will we lose? Such questions no longer matter. What matters is fighting on the right side.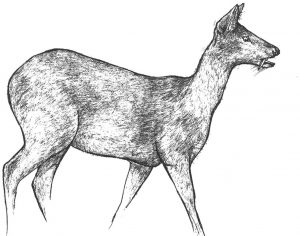 7. Do you have any new projects in the pipeline that you'd like to tell us about?
I'm working on a big fat book called A History of the World in 100 Animals. It's about the interface between human and non-human species: starting with Lion (we humans were originally a prey species), moving on to domestic cat (did we take them into our home because they purr?) and then to Gorilla (did you know there were just 46 years between King Kong terrorising New York and David Attenborough romping with Gorillas in Rwanda? That's revisionism for you…). After that, Galapagos Mockingbird, American Bison, Oriental Rat Flea… you get the idea.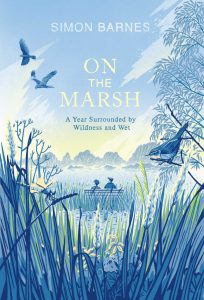 On the Marsh: A Year Surrounded by Wildness and Wet
Hardback | June 2019| £13.99 £16.99
How the rewilding of eight acres of Norfolk marshland inspired a family and brought nature even closer to home.
All prices correct at the time of publication.