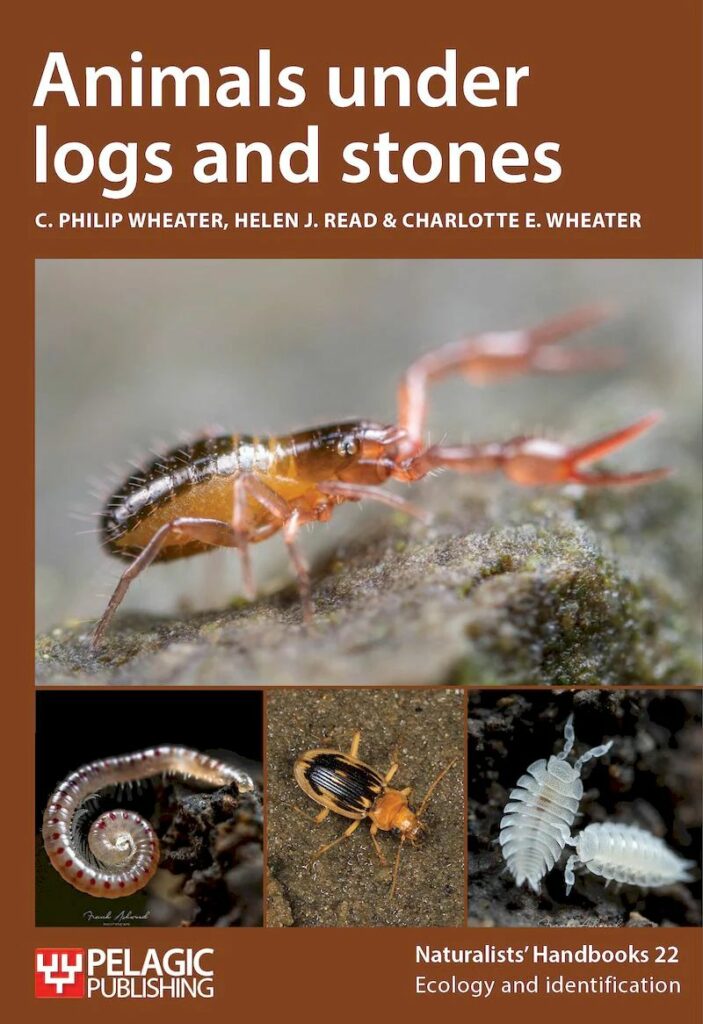 Logs, stones and the like provide an interesting interface between the damp depths of the soil and the drier open ground surface, offering refuges for a fascinating array of animals. The communities of organisms that live beneath them are little noticed and even less studied, yet the potential for ecological work here is great. Animals Under Logs and Stones is number 22 in the popular Naturalists' Handbook series and is a greatly expanded and updated version of the first edition which was published 27 years ago. It provides comprehensive information about these unique habitats and includes a range of easy-to-use and illustrated identification keys to help both amateur and experienced naturalists identify their findings.
Philip Wheater is Professor Emeritus of the School of Science and the Environment, at Manchester Metropolitan University. His interests include ecology and management of human-influenced environments, especially urban systems; invertebrate conservation and management; access to, provision and assessment of environmental education; environmental monitoring, especially fieldwork and the use of statistics.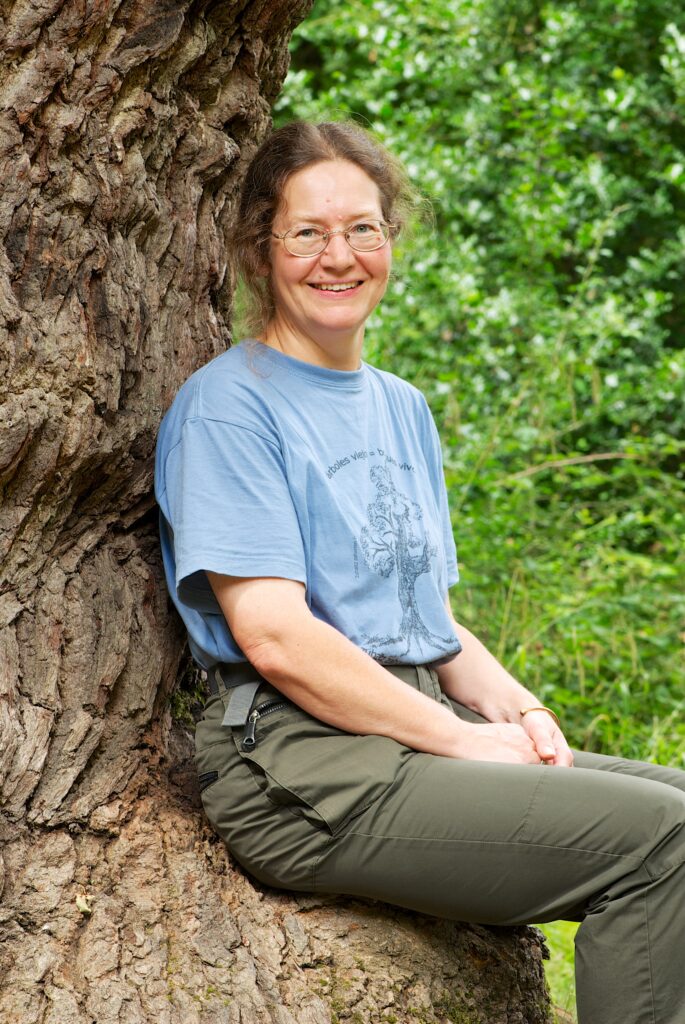 Helen Read is a Conservation Officer for the City of London Corporation based at Burnham Beeches, a post held for over 30 years. She has written numerous books and papers on a variety of subjects, the majority being on the management of veteran trees and topics relating to invertebrates. She has also been an active committee member in various invertebrate societies.
With the upcoming publication of Animals Under Logs and Stones, we were fortunate to chat with Philip and Helen about the book and about the importance of these unique habitats in supporting a range of invertebrates and larger animals through various stages of their life histories.
---
The first edition of Animals Under Logs and Stones was published 27 years ago. What inspired you to write the second edition, and what do you think are the key things that have changed during this time in terms of our knowledge and research techniques?
There have been many changes in taxonomy over the last few decades, not least because of major advances due to the use of molecular techniques more recently. Also, more information is now available on the distribution of many species that are found under logs and stones. Because of increased interest in many of the groups found under logs and stones, it is now possible to expand the range of the book from the original 17 identification keys to 25 in the new edition. With modern publishing techniques we are now able to include many photographs to illustrate both the species and habitats covered by the book.
What benefits do the cryptozoan communities living under logs and stones bestow on their surrounding ecosystems?
Soil and leaf litter dwelling communities are important in decomposition, nutrient cycling, and soil formation and maintenance. In addition to logs and stones being microhabitats where some species live, others that can be found in soil and leaf litter use them as refuges. And it is possible to find many of these animals more easily than it would be by searching within the soil and leaf litter layers.
As children we're fascinated by turning over rocks and seeing what's underneath. Then, for the most part, we grow up and become increasingly distracted by other pursuits. Why do you think it is important that we value these often-overlooked microhabitats and ensure that they are explored and studied.
Even though many of the animals found under logs and stones are rather small and may not be quite as showy as butterflies or dragonflies, they are fascinating in their own right. Many of these animals may be found at times of the year when other invertebrates (especially flying insects) are not present. They are also not restricted to special sites; a wide range of species can be found in anyone's back garden and observed without the need for specialist equipment. In addition, their ecology and life histories are generally less well known to the general public and can be very interesting to study.
In our modern world where there is often the pressure to make everything social media-worthy and aesthetically pleasing, it is easy to become obsessed with tidiness, both in our gardens and in other wild spaces. How important do you think it is that management strategies recognise the benefits of dead wood and stones which might otherwise be seen as unnecessary debris?
Leaving logs and stones in situ is increasingly acknowledged as being important to provide a wider range of refuges for animals. These days this is even the case in quite formal parks and gardens. There is a wider understanding of the reasons for more natural approaches to the management for wildlife. Similar initiatives such as No Mow May are spreading the concept of naturalistic management to a wider audience. Environmental interpretation and education will be key to continuing to spread this message.
As with all the fantastic Naturalists' Handbooks you provide lots of information on designing and undertaking research projects as well as analysing and presenting the final data. For any enthusiastic naturalists who are not currently in education or working in a research environment, is it still of benefit for them to record their findings? And how could their records add to the general body of knowledge about these animals and habitats?
All well thought out studies can provide useful and interesting information, especially where there is little current knowledge about particular species and their natural history. Anyone can contribute records through apps such as iRecord and iNaturalist. Even information about relatively common species can be useful in looking at changes in distribution due to environmental change such as climate change. Those with a particular interest in a specific group of species can find like-minded people who organise field days, collate information and publish (often on-line) records and ecological information. Often species recording schemes or wildlife trusts are a good place to start. Our book lists many places where people can get more information about such groups.
Finally, what's next for both of you? Any more books in the pipeline?
We are currently working together again on a book, to be published by Pelagic, on the ecology and management of Burnham Beeches which is a National Nature Reserve and a Special Area of Conservation in South Bucks. This will cover the range of plants and animals found at this important nature reserve, together with background on the history and management of an area that was set up as one of the first "green lungs" of London to provide a public open space. Helen is also finishing an update to the Synopsis of the British Fauna on millipedes for the Linnean Society with her colleague, Paul Lee.
---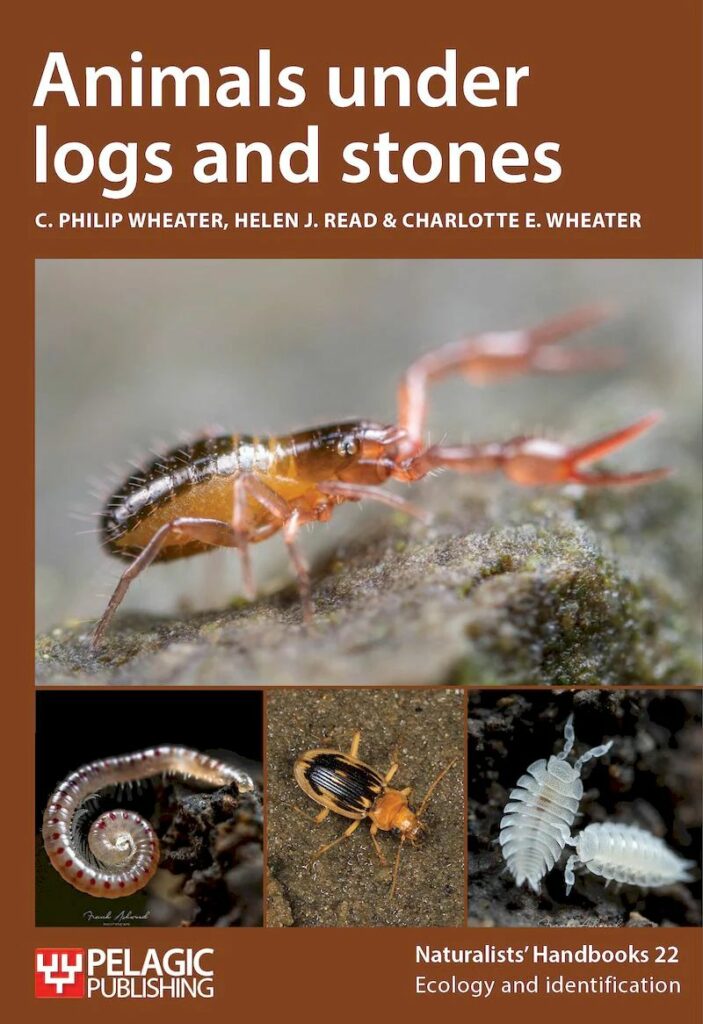 Animals Under Logs and Stones by C. Philip Wheater, Helen J. Read and Charlotte E. Wheater is published by Pelagic Publishing in July 2023 and is available from nhbs.com.