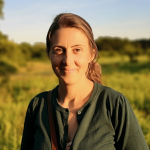 Eva Bishop, Communications Director for Beaver Trust, recently took the time to talk to us about the important work the charity is doing to help communities welcome beavers back to Britain.
In this thought-provoking conversation, we discuss some of Beaver Trust's upcoming projects, how the Covid pandemic has affected them as a charity, and share different ways to get involved in beaver conservation within Britain.
---
1. Firstly, can you tell our readers a bit about the Beaver Trust and its main aims?
Our overall mission is to restore Britain's rivers and wildlife with beavers. We were not in fact established as a single species charity, but as a small crew wanting to build climate resilience for people and wildlife – yet we see the potential for rapid and restorative action that beavers offer. If you take a look at a map of British waterways it depicts an expansive system of veins carrying the lifeblood of the country. Then imagine huge swathes of that being given greater space for nature, becoming living wetlands and water storage systems rather than drained, polluted, straightened ditches. Beavers are our ally here so we are working collaboratively with a range of organisations and of course landowners to support their return.
Beaver Trust's core work involves convening real conversations in order to make good decisions on national beaver policy and a supporting management framework, finding engaging ways to achieve outreach and education on learning to co-exist with beavers again, and of course supporting many beaver projects on the ground. Our national aim must be to move beyond enclosed projects wherever possible so that beavers can once again become part of native wildlife fauna and work across whole catchments to reinstate biodiversity and healthy ecosystem function.
2. There is a lot of contention between some landowners and conservationists around the subject of beavers, particularly when it comes to reintroductions. Do you find that misinformation and prejudice are significant challenges in the case of this species?
Where misinformation and prejudice exist it's always unhelpful. However, I think the existence of conflict can be overplayed with beavers and our experience has been one largely of cooperation and collaboration.
Beavers and their impacts aren't always beneficial to the surrounding land use, we're very clear about that. Where contention does arise it can often be overcome through better information and knowledge. Well practiced management techniques are being successfully used across Britain, with the right experience and resources there is no reason for these not to become second nature like tree protection against deer for example. Beavers are reestablishing already, but we have an opportunity to target areas for new wild releases that are less likely to cause conflict and instead achieve greater benefits for society and wildlife. That's something we are collectively all working towards, to minimise conflict.
There is always room for misinformation – hence our core strand of work around communications and education – and there is still work to be done engaging a broad audience in key conversations around beavers (such as farming, angling, flood-banks and the appropriate use of lethal control), ensuring broad diversity in all conversations and that everyone is heard. There is a lot of good research available on the impacts and effects of beaver reintroduction across Europe, not to mention the research within Britain as well. Management is also well-established and now requires government resources to expand nationally alongside training and communications, so that we can offer a swift response to any anticipated, perceived or felt issue.
Prejudice is harder to tackle, as is human nature's aversion to change, but we always aim to put forward a transparent view of beaver impacts including challenges and invite inclusive debate across our work. But as I said, Beaver Trust's experience in England to date has been a pretty positive one with the landowning and farming community.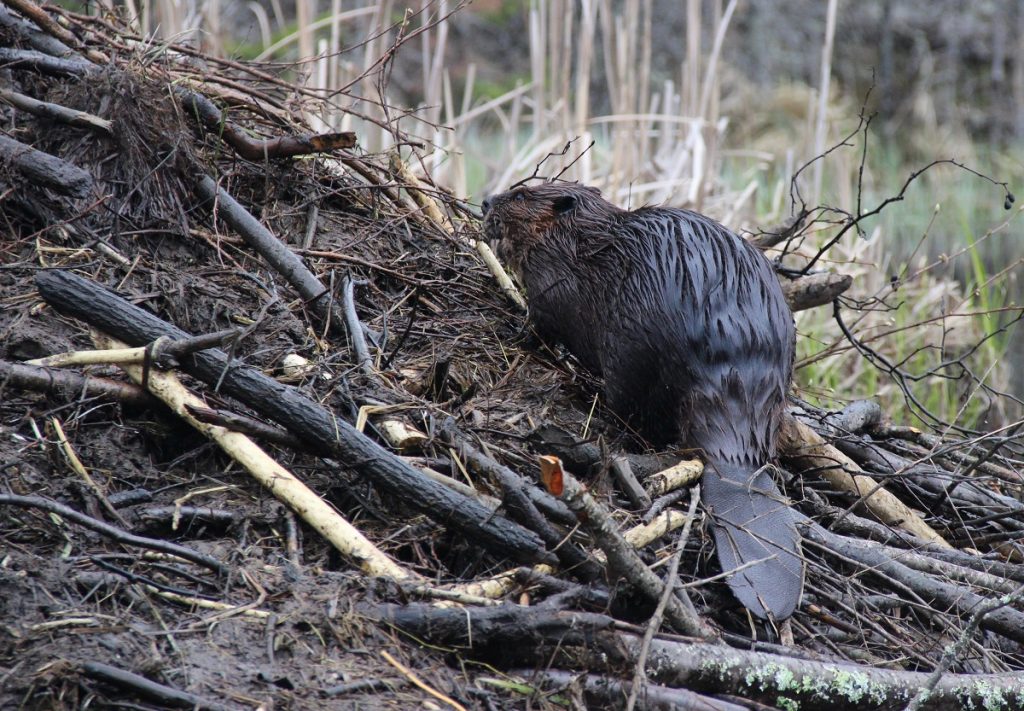 3. A core component of your work moving forward is set to focus on river buffer zones – allowing nature to recover and regenerate around river banks. Can you tell us more about this?
Yes, and it links directly to the previous question. If we want beavers to achieve all the good flood and drought mitigation, water filtering and biodiverse habitat restoration we anticipate, they will need space to operate. Their dams and canals can revert streams and smaller rivers into meandering wetlands, however, depending on the location this could quickly cause issues. In a sense, we need to make our rivers fit for beavers (and all other life that should exist there), without placing further burden on farmers trying to do the right thing and produce affordable food.
The key is space for nature. Stepping back from the margins and allowing the naturally high biodiversity that should exist there to thrive. Beaver Trust is therefore working in partnership with leading environmental NGOs on a programme for riparian buffer zones along whole catchments. We need a greater vision than a small strip of river bank, and are aiming for 10-20m+ zones, but it could even mean whole floodplains are set aside for natural processes.
Farmers will then be paid for nature's recovery and we'd like to see farm clusters able to apply, allowing greater scope for whole catchment restoration and connected nature corridors. For the programme to succeed and feed into ELMs we need a simple payment mechanism and not just another layer to add to the farmer's list of environmental expectations. We need a broad partnership, including Defra, to think systemically so that it becomes easier for land managers to make good environmental decisions without hidden costs to their operations.
If we allow rivers the space to find their natural course and re-establish meanders, scrub and woodland to naturally regenerate, beavers to bring back freshwater habitat and increase species abundance, then we will start to see real resilience along our river network ready to help us as climate pressures hit harder and stronger.
We hope to see a bold and ambitious government strategy for beavers, but given their catchment-scale impacts we should be thinking systemically with related policies. The great thing about river buffers is that it could take relatively little land out of production – but these edges are where all the great biodiversity happens. So it's a win-win for conservation and farming if we make it easier and practical to sign up.
4. Are there any other big projects that the Trust is going to be working on in the near future?
Our main policy campaign this year will be river buffers, working in partnership with the National Trust, Rivers Trust and Woodland Trust. As part of this we are working on a follow-up documentary film to the award-winning 'Beavers Without Borders' (2020) that explores the challenges and opportunities for river buffers, interviewing experts on a variety of areas including farming, angling, public access and biodiversity. But we will also continue our core policy ambition convening broad stakeholder working groups on the English Beaver Strategy, which the government is set to consult on this summer.
In the restoration department we are supporting a groundbreaking community-led beaver project where a group of local landowners and residents are looking to reintroduce beavers as a flood mitigation strategy along the whole catchment.
Beaver Trust has also recently been awarded the call off contract for the beaver management framework in Scotland by NatureScot, so we'll be gearing up for a busy season at the end of the year. Working alongside landowners experiencing conflicts particularly in prime agricultural areas and looking towards long-term mitigation strategies. This can range from ecological advice, tree protection, dam and burrowing mitigation, to translocation as a last resort. In collaboration with the animal care and veterinary team at Five Sisters Zoo, beavers are health screened and rehomed to licenced projects elsewhere in the country.
Our communications and outreach team is working hard across a number of projects, including The Lodge Cast podcast series, radio and other media. We also have several education initiatives under way but one particularly exciting partnership is for a new beaver enclosure and educational learning hub at a major tourist attraction in the South West. The key driver of this project is improving nature connection with children from socially and economically deprived backgrounds, and people with reduced mobility and sensory and cognitive disabilities. We have not yet secured funding for this project so cannot say further than that at present but it exemplifies Beaver Trust's ambition to educate and connect people beyond wildlife enthusiasts with the joys that beaver wetlands offer.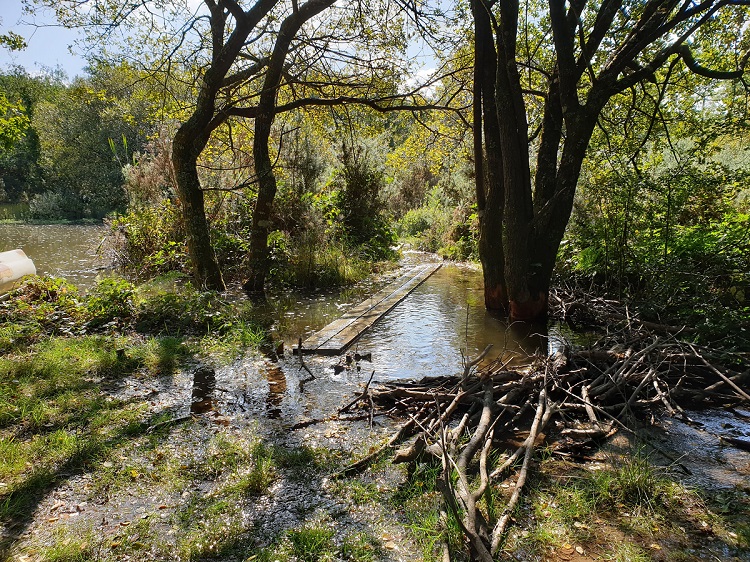 5. The Covid pandemic has had a huge impact on individuals and organisations. How has the Beaver Trust been affected over the past year, and how have you dealt with these unforeseen challenges?
It's been a genuinely interesting and challenging time to be part of a new charity: Lockdown arrived while Beaver Trust was really getting its roots down, there was no furlough option for us at the time as we were so new, plus we were a very small team and some of us had the challenge of home education to navigate (torturous for both teacher and pupil)!
But it has made us a really strong and resilient team, given our remote locations. I think one of the great strengths of Beaver Trust people is their wholehearted approach to work: Real conversations, emotional wellbeing and individual authenticity is encouraged and, for us, it works well. It also helped immensely to have a powerful passion for nature restoration and climate action shared within the team, enough to keep everyone motivated, and to have such incredible support for beavers from the public. They are already a much-loved animal and as such we've received reams of very humbling offers of voluntary support from all sorts of highly experienced individuals. We are grateful for every single one.
6. Thank you so much for your time in chatting to us. One final question: for anyone interested in getting involved in beaver conservation within Britain, how would you suggest that they go about this?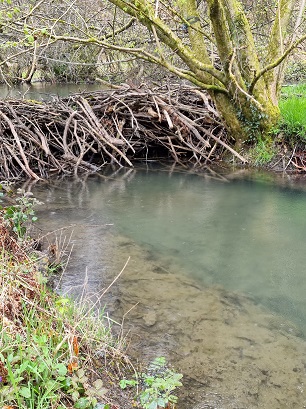 It's a great question and I'd start by saying it's time to break the system: forget career silos, land and wildlife needs ALL of us – it is everyone's countryside, rivers are everyone's source of freshwater and wildlife should be part of everyone's mental health and wellbeing whether through paid employment, voluntary time or new cultural norms. To use a small example, how do we make litter picking fun? Anyone can care for their local patch and help conserve it. I recently saw a wine bottle used in the construction of a beaver dam, something we can avoid by everyone taking part.
But I also think the conservation sector can be quite intimidating and packed with such expertise it's hard to infiltrate, so I'd encourage people to follow their interest and speak up, even if you're not sure you tick every box. Within beaver restoration, specific roles will emerge within charities and across communities as wild populations expand, specific training programmes will be available (for example beaver management through CIEEM), keep an eye out for new job opportunities with Beaver Trust, Wildlife Trusts, Woodland Trusts and others.
Another idea would be to join in with some citizen science on collecting information on beavers and river impacts. This doesn't need to be specific to Beaver Trust either – there's the Freshwater Habitats Trust, or the Mammal Society which has a mammal tracker app, all of which could help support wider conservation work.
If you're already in employment, why not talk to your company about funding nature's restoration and helping scale the impact of nature restoration charities. One of the biggest challenges to conservation is the funding and resources to expand operations.
On a purely fun level, Beaver Trust also hosts regular outreach activities like May's poetry competition, last year's photography competition, the monthly podcast, online quizzes and various other celebrations, so please get in touch and join in. Write us a blog and we might be able to publish it on our website. The more these communications are shared, the more people will understand what a beaver is and be accepting of its arrival. Conserving nature as a whole will benefit all the species that rely on it, including humans.
---
You can find out more about the Beaver Trust from their website and by following them on Facebook and Twitter.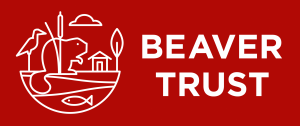 To learn more about the Beaver Trust's conservation projects, you can read the Introducing: Beaver Trust article included in the Spring 2021 issue of Conservation Land Management magazine. In this article, Eva Bishop discuss how the Beaver Trust came to be, what it is trying to achieve, and the exciting projects it has been involved in.