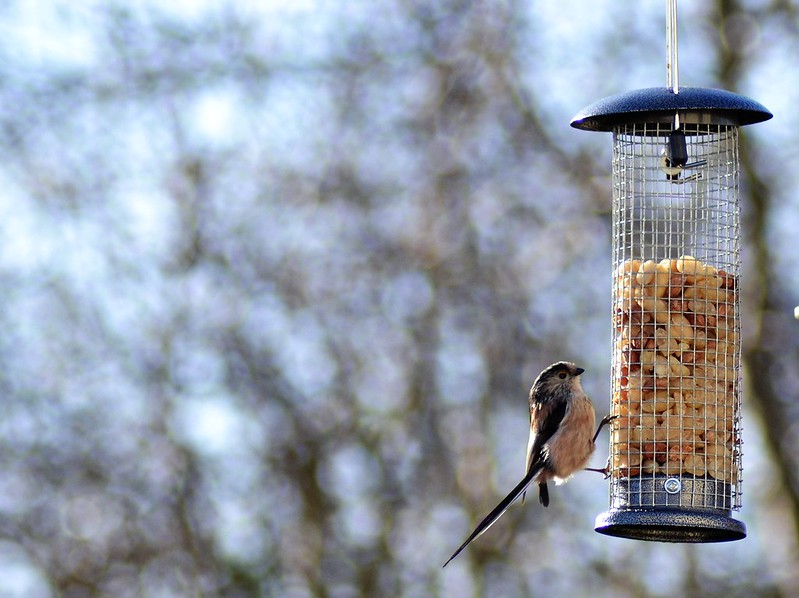 For the past 44 years the RSPB has been running one of the largest citizen science projects in the world, the Big Garden Birdwatch. Each year in January, more than half a million people take to their gardens, parks and balconies to count the birds they see. This huge dataset has allowed the RSPB to create a comprehensive picture of how our local birds are faring, and to examine changes in both abundance and distribution over this time.
Anyone can sign up to take part, and you don't need to be a member of the RSPB. All it takes is an hour of your time. This year's Big Garden Birdwatch will take place from 27th to 29th January, with results expected to be published in April.
How to take part in the Big Garden Birdwatch
Sign up on the RSPB website and download the free guide and ID chart.
Find a good spot to watch the birds in your garden or a local park and choose an hour between between Saturday 27th and Monday 29th January.
Have fun identifying the species visiting your garden during that hour and count the maximum number of each species you see at any one time. For example, if you see a group of three house sparrows together and after that another one, the number to submit is three. This method means it is less likely you will count the same birds more than once and makes data analysis easier. Make a note of any other wildlife that you spot as well.
Submit your results on the Big Garden Birdwatch website. Even if you don't see anything, that's still useful information. (If you can't submit your results online, you can print off the form from the free guide and send it by post).
Join in the conversation on RSPB social channels throughout the weekend to see what other nature lovers are spotting across the UK and upload your own pictures and comments using #BigGardenBirdWatch
Look out for the results in April and take pride in having contributed data from your patch.
What did we learn in the 2022 Big Garden Birdwatch?
In 2022, almost 700 thousand people took part in the Big Garden Birdwatch, submitting records of more than 11 million birds. The most frequently reported species was the house sparrow which received 1.7 million sightings. The second and third spots were held by blue tits and starlings respectively.
Other notable changes include a huge increase in jay sightings, up 73% from 2021. This increase was potentially due to an increase in food availability as 2021 was a notoriously poor year for acorns. A small increase in greenfinch numbers also provided cause for hope. This species has declined by 62% since 1993 due to an outbreak of trichomonosis which is spread through contaminated food and water. It is hoped that this increase in numbers represents the first signs of a recovering population. Results from this year's Birdwatch will help to give a better picture of how they are faring.
How can I encourage more birds and other wildlife to my garden?
Participating in the Big Garden Birdwatch is the perfect opportunity to observe how wildlife is using your garden and to give you some insights into how you could make your outdoor space even more attractive to wildlife.
Improving your garden for wildlife can be as simple as leaving a patch of long grass; providing native trees or plants that are good for pollinators such as lavender, buddleja and verbena; or leaving a woodpile for insects to shelter in. You can also supply nest boxes for birds, bat boxes for summer roosting bats, access panels and shelters for hedgehogs, shelter for frogs and toads, and of course bird feeders, which will bring a multitude of species to your garden.
Recommended books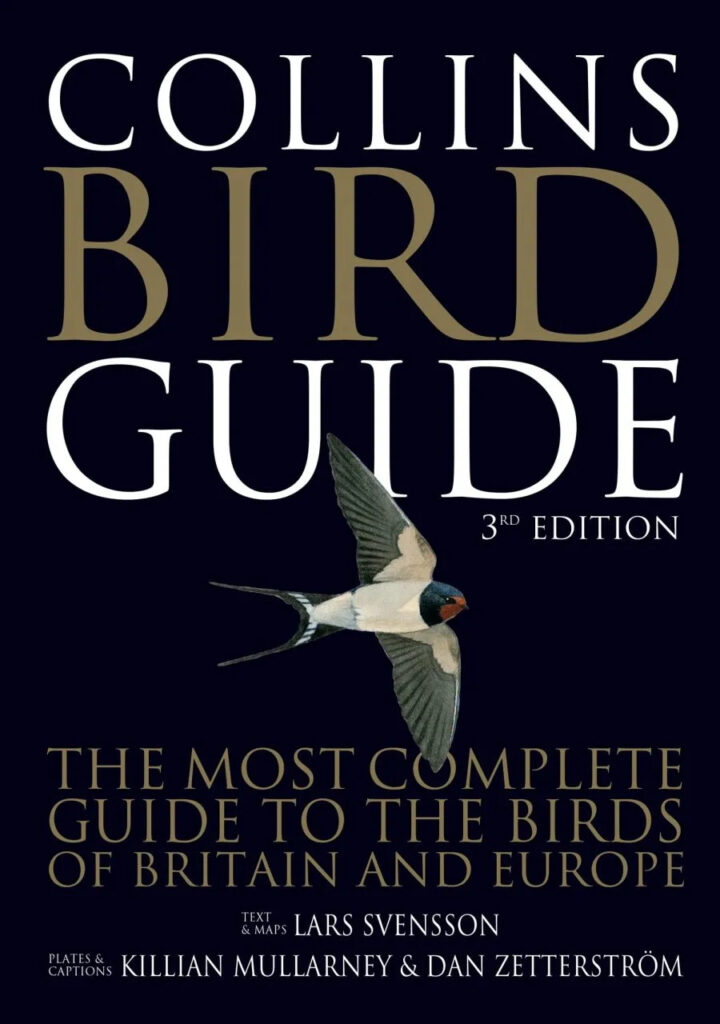 Collins Bird Guide: The Most Complete Guide to the Birds of Britain and Europe
With expanded text and additional colour illustrations, the third edition of the hugely successful Collins Bird Guide is a must for every birdwatcher. The combination of definitive text, up-to-date distribution maps and superb illustrations makes this book the ultimate field guide, essential for every birdwatcher and field trip.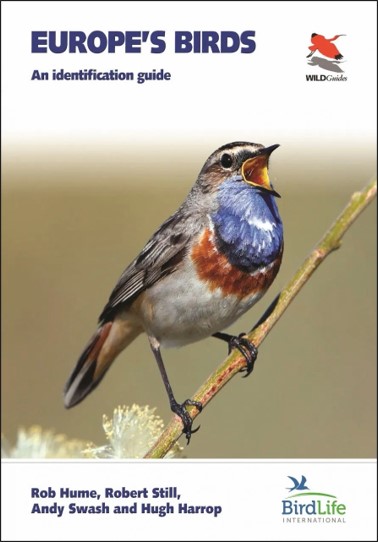 Europe's Birds: An Identification Guide
Covering more than 900 species, and illustrated with over 4,700 photographs, this is the most comprehensive, authoritative and ambitious single-volume photographic guide to Europe's birds ever produced. The images are stunning to look at, making this a beautiful book to enjoy, as well as an up-to-date and essential source of identification knowledge.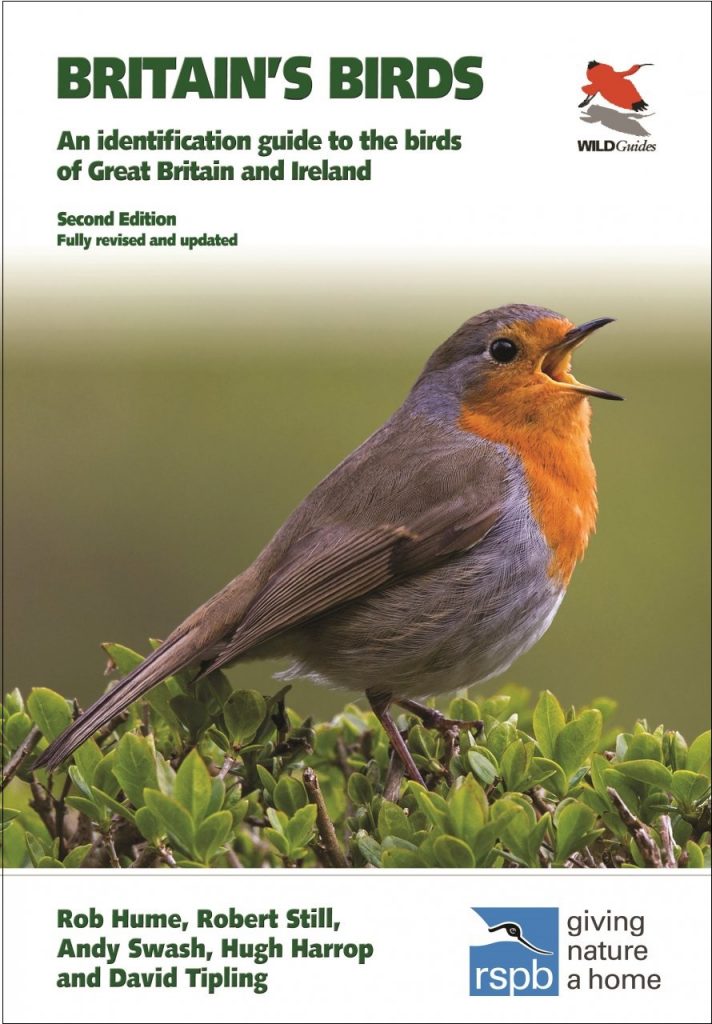 Britain's Birds: An Identification Guide to the Birds of Great Britain and Ireland
A bestselling guide since it was first published, Britain's Birds has quickly established itself as the go-to photographic identification guide to the birds of Great Britain and Ireland – the most comprehensive, up-to-date, practical and user-friendly book of its kind. Acclaimed by birdwatchers of all kinds, from the beginner to the most experienced.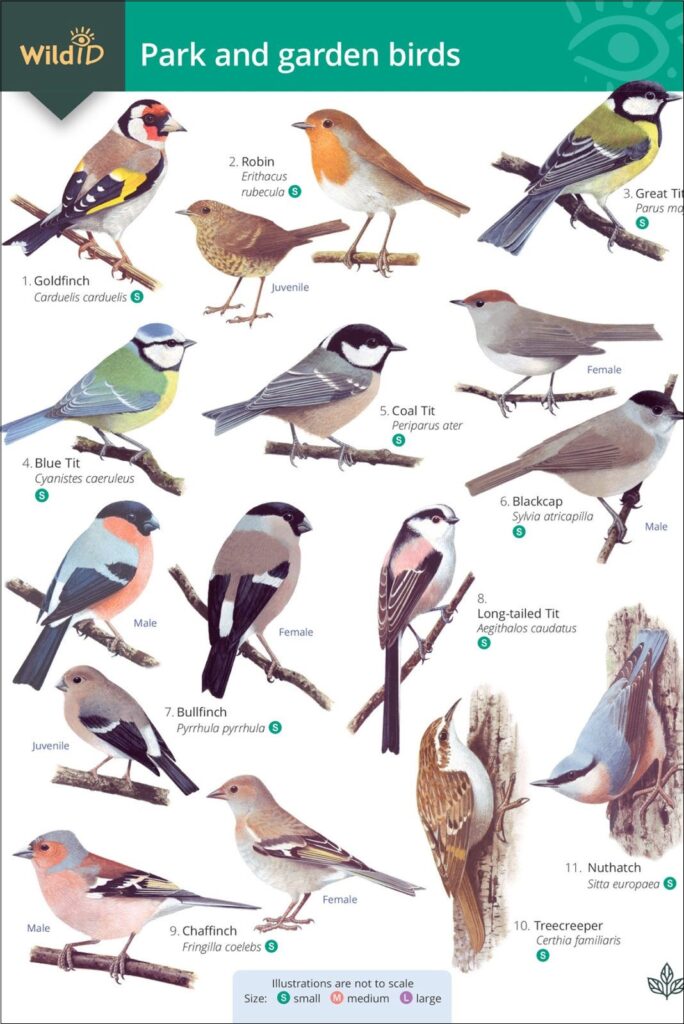 Park and Garden Birds
This newly updated fold-out guide covers the top 50 birds of gardens and parks, including ponds and rivers. Designed for speedy bird identification with living birds in the garden, the guide features beautiful colour paintings by Chris Shields. Accompanying text on the reverse side covers body size, food, key identification notes and conservation status.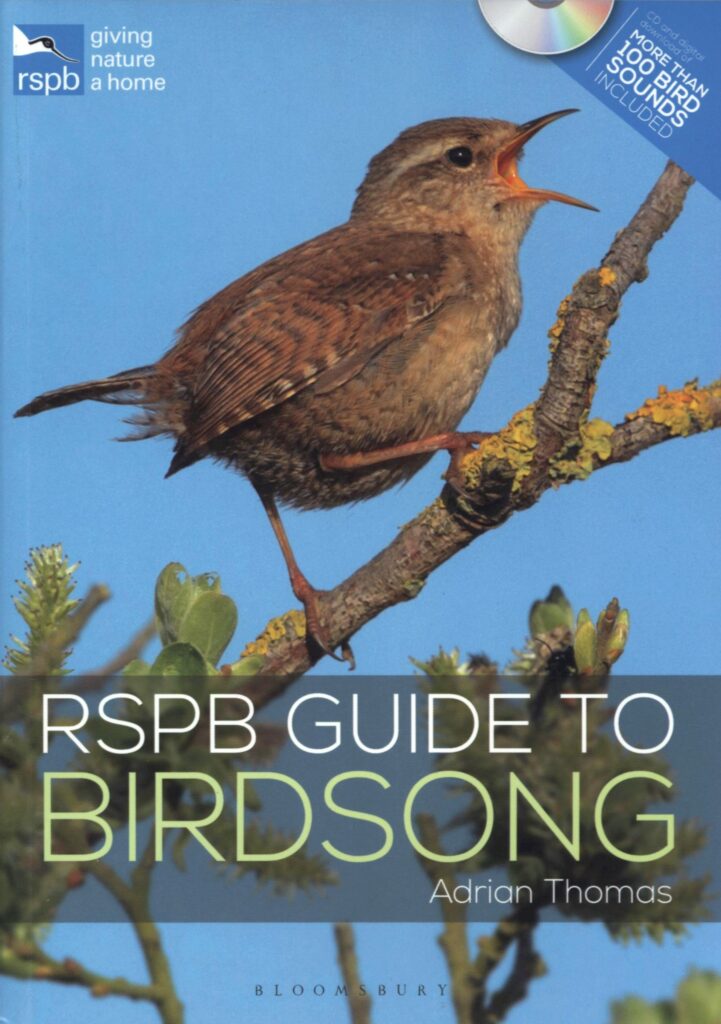 RSPB Guide to Birdsong
Birdsong is one of the greatest and most accessible wildlife pleasures that people can experience, even in urban areas. This beautiful, full-colour book and narrated CD of brand new recordings will help people to learn about the sounds and calls of the commonest birds in Britain, and reveal when and why birds make these sounds.