Science and research
Dutch scientists have revealed that corvids are using anti-bird spikes to build their nests. Anti-bird spikes are often attached to building ledges to prevent birds from nesting, and this discovery was prompted when nests constructed almost entirely from the sharp metal objects were found in Rotterdam and Antwerp. It has been suggested that the spikes may help protect their nests and could even be used as a display to impress potential mates.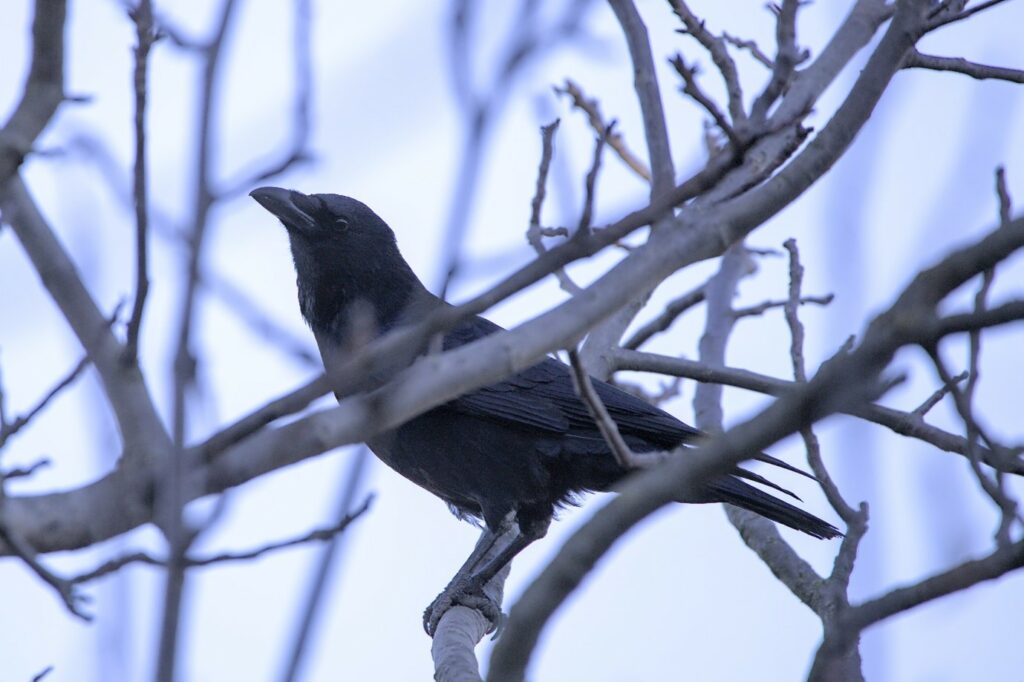 Salinity changes are threatening marine ecosystems, according to researchers at the University of North Florida. Changes in salt content can occur due to land use and climate change and are expected to intensify with warming oceans. Vital estuarine and coastal zones could quickly face ecosystem collapse as groups such as corals, plankton and seagrass are affected by the changes.
Climate crisis
Global average temperatures reached a new high for the third time in a week at the start of July. A record of 17.01°C early in the week was broken twice more with average temperatures reaching 17.23°C on the Thursday. While unofficial, the record points a concerning trend in recent decades of higher year-on-year global temperatures. Scientists have attributed the cause of the unprecedented temperatures to a combination of human-induced global warming and the El Niño climate pattern.
The global shipping industry has agreed to a goal of net-zero by 2050. Industry voices and small island nations have largely welcomed the deal, but it has provoked fury among environmental groups who believe the plan will do little to keep temperatures below the 1.5°C threshold set out as part of the Paris climate agreement in 2015. Shipping is responsible for around 3% of CO2 emissions and campaigners are warning that emissions targets set out in plan will see the shipping industry exhaust its carbon budget by 2032.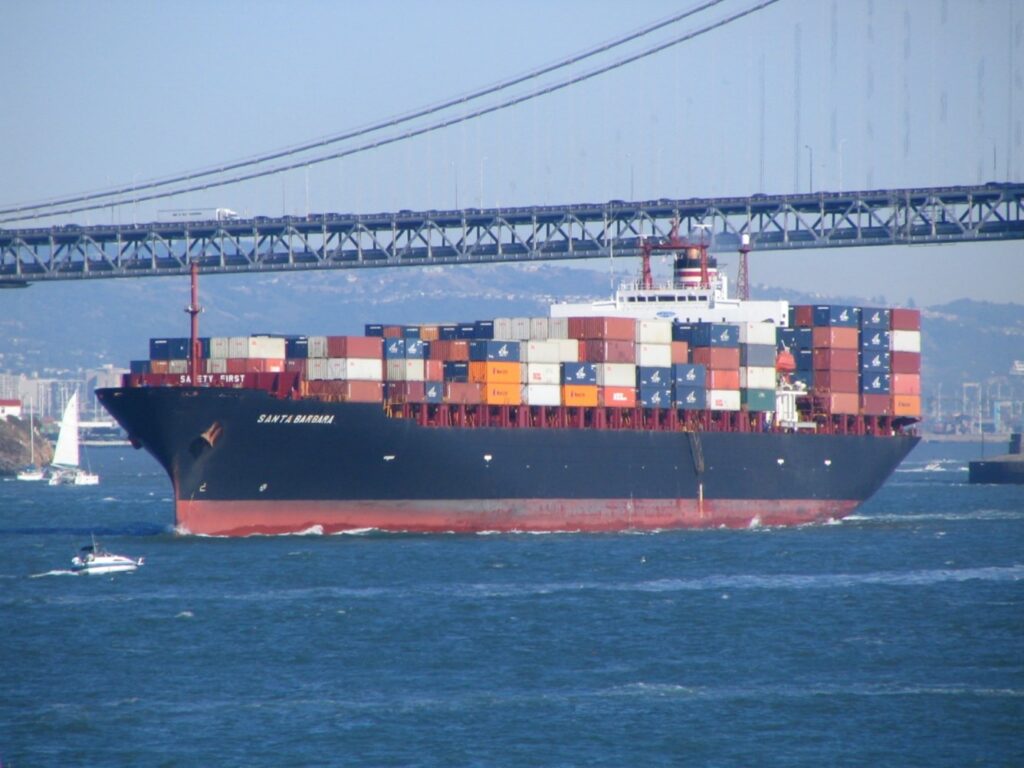 Severe flooding in Spain's north-eastern city of Zaragoza swept away cars following storms and torrential downpours in early July. Video footage shows people desperately clinging to the top of cars and climbing trees while awaiting rescue by the authorities. The incident follows a worrying trend of extreme flooding seen across the world this summer.
Conservation
One of the UK's rarest and most threatened birds continues to thrive at Newport Wetlands National Nature Reserve in Wales. This year's nest sites have seen the fledging of six Bittern chicks due to the provision of high-quality reedbed habitat. Bitterns were previously driven to the point of extinction following persecution and habitat loss. The reserve's wetlands are managed by Natural Resource Wales in partnership with Newport City Council and the RSPB. Wetlands are also valuable in the battle against climate change acting as important carbon stores.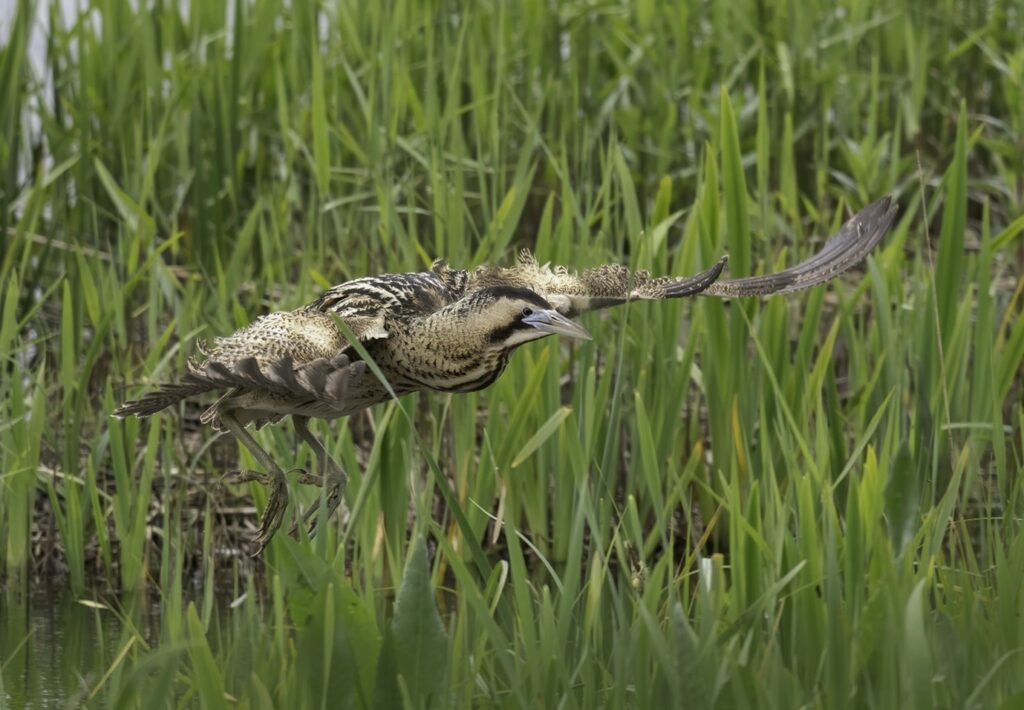 The launch of a free online hub, which provides free advice for grassroots projects, hopes to mobilise communities for nature recovery. The Wildlife Trusts' Nextdoor Nature Hub provides a range of 'how to' guides which aim to provide information and advice on creating and running nature recovery groups. The Wildlife Trusts is also running a programme of more than 50 events across the UK, coinciding with the release of the Nextdoor Nature Hub.
Extinction risk
Cairngorm Capercaillie numbers have increased for the first time in eight years following this spring's lek counts. The results from Cairngorms National Park have shown an increase in 19 male birds following a Capercaillie biodiversity action plan involving RSPB Scotland, NatureScot, Forestry and Land Scotland among others. The positive news comes as the previous year's counts revealed that only 542 Capercaillies were left in Scotland's fragmented pine forests, a decline from 2015/16's survey when the population was estimated to be 1114 birds.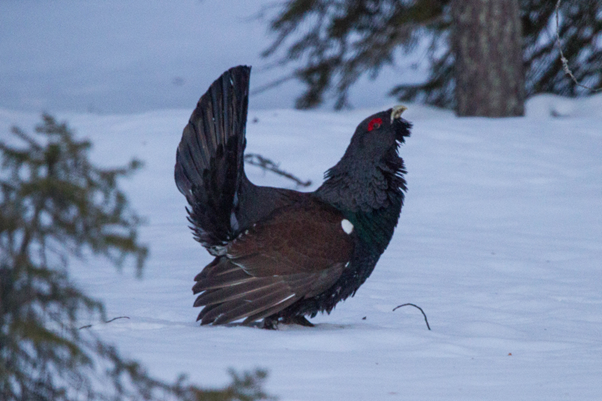 Policy
A phasing down of fossil fuels is inevitable and essential, Cop28's president has said. Sultan Al Jaber has called for a ramping up of renewable energy capacity to enable fossil fuel use reductions. He will host the climate talks which will be held in the United Arab Emirates in November where a Cop28 plan for a target of tripling of global renewable energy production is expected to be announced.