Climate Change
As global temperatures rise due to climate change, blue lakes in North America and Europe are likely to turn from blue to green-brown. This is mainly due to changes in algal blooms and sediments which are affected by temperature and precipitation. As well as the purely aesthetic impacts on local culture and recreation, there are important implications for water quality, particularly for lakes that are used as drinking water sources.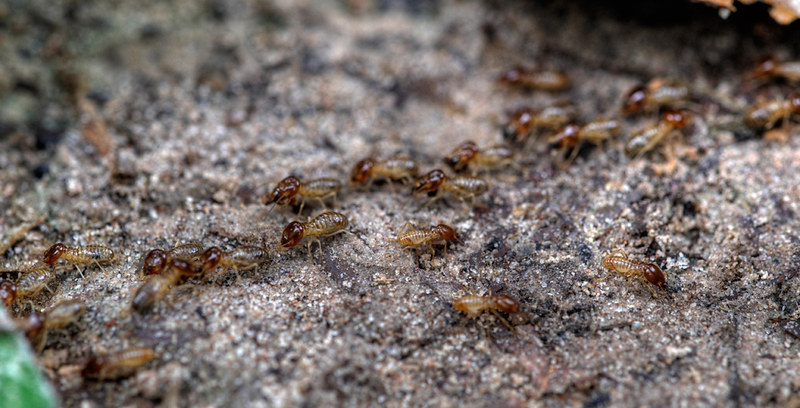 An international study looking at the future role of termites in ecosystems has determined that their role could be much larger in a warming environment. These wood-consuming insects are important for breaking down wood and contributing to the earth's carbon cycle, but their activities are currently concentrated mainly in the tropics. With an increase in global temperatures, they are likely to expand their ranges much further north and south.
On September 18th 2022, the Arctic reached its annual minimum extent, covering an area of 1.8 million square miles. This is approximately 598,000 square miles below the 1981-2010 average minimum. Since measuring began in 1978, the amount of summer ice in the Arctic has declined significantly and 2022 was tied with 2017 and 2018 for 10th lowest in 44 years of observations.
Research
Growing hedges and perennial flower strips around intensively-farmed orchards has proven to be effective in providing wild bees with continuous forage over the growing season. The study, which was conducted by researchers at the University of Freiburg, found that the variation in flowering times of the hedgerows and flower strips meant that bee diversity and abundance were both improved.
Researchers from Hokkaido University have been using the fundamentals of chaos theory to study the behaviour of electronically tagged narwhals. In doing so, they have detected interesting patterns in what was previously assumed to be completely irregular diving and resting behaviours. It is hoped that this novel technique might be useful in assessing challenges to narwhals relating to climate change and loss of sea ice.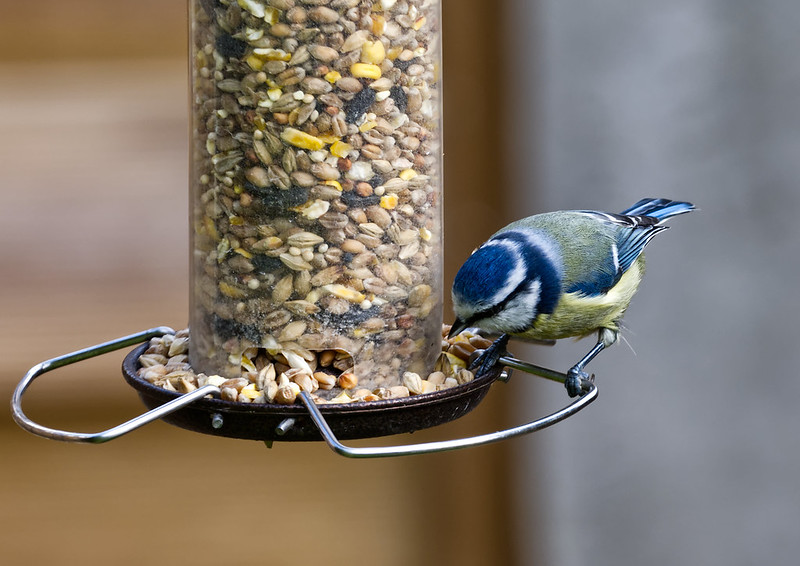 A study looking at the impacts of the Covid-19 lockdowns on the natural world, and recently published in Proceedings of the Royal Society B, has found that different bird species were affected in different ways. Many that were previously frequent visitors to parks and gardens were found to visit them less, as these spaces were increasingly occupied by people and their pets. Scavengers, however, such as gulls and corvids, were more likely to benefit from the change in human behaviour, feeding on the increased food waste that was left behind.
Conservation
A new Welsh Agriculture Bill was laid before the Senedd last week which would see Welsh farmers being paid to help to protect nature and fight climate change. Currently, farmers receive a share of public funding based largely on the amount of land they have. In the future, payments could depend on conservation work such as planting trees, restoring peat bogs and other essential habitats as well as utilising more sustainable farming methods.
A new study has shown that red kite chicks born during droughts, such as that of 2022 in England and Wales, often show permanent developmental damage which can make them smaller, more vulnerable to disease and less capable of hunting as adults. Although widely considered a conservation success story, this new research has led to concerns about the future of red kites in a continually warming environment.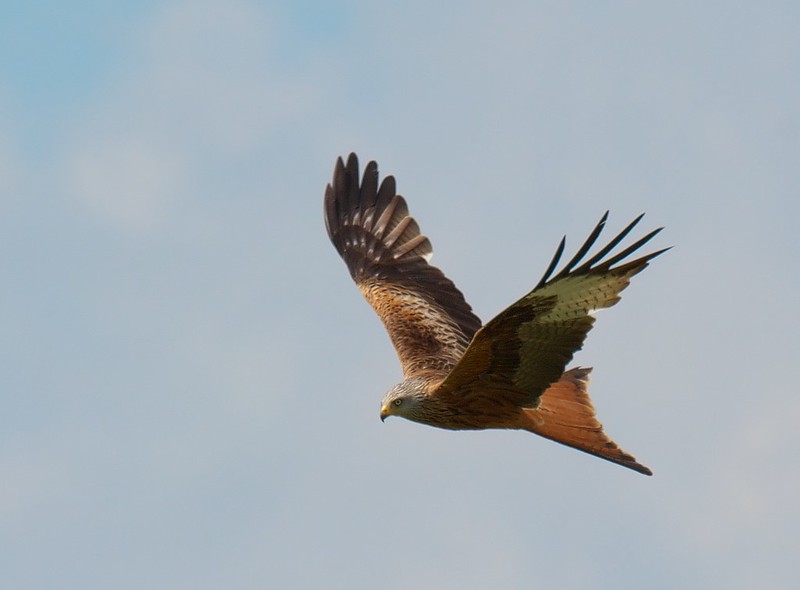 An updated Wildlife Comeback Report, commissioned by Rewilding Europe and published on 27th September, highlights the species that have made a comeback in Europe over the last four to five decades, and explores the situations that have allowed this to become possible. The report hopes to show that, given measures such as effective legal protection, improvement and connection of habitats, and dedicated species recovery and introductions, wildlife can both return and thrive.
The Sussex Bat Group and Vincent Wildlife Trust are working together in an urgent attempt to save a colony of endangered greater horseshoe bats discovered in West Sussex. The barn in which they live is in urgent need of repair – work which needs to be undertaken during the winter while the bats are hibernating in nearby caves. An appeal to raise £200,000 has been launched to cover the cost of the work.
New regulations introduced in the Republic of Ireland mean that basking sharks are now provided with special protection. As a result, it is now an offence to hunt or injure a basking shark, as well as interfere with or destroy its breeding or resting places. One of the largest species of shark, the basking shark is globally-threatened and faces a high risk of extinction.
On Saturday 1st October, new laws came into force which mean that beavers are now officially recognised as a native species in England and a European protected species. Studies have shown that the introduction of beavers into rivers can improve water quality, stabilise water flows, store carbon, and establish the types of habitat that are beneficial for many other species. The Wildlife Trusts are now calling for more urgency from the government in providing support to landowners involved in further reintroductions.