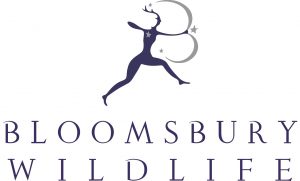 Bloomsbury Wildlife is home to many of our most knowledgeable, eloquent and passionate nature writers. Naturalists, ecologists and academics alike are sure to find something engaging among their extensive range of natural history titles. Alongside the excellent and rapidly growing  British Wildlife Collection and the beautifully illustrated and meticulously researched Wildlife Guides, they also offer fantastic nature writing and practical advice on how to make a garden more wildlife friendly.
NHBS are delighted to present Bloomsbury Wildlife as our Publisher of the Month for March.
We have special offers across a large selection of their most popular titles, so now is the perfect time to browse their books.
Heathland
By: Clive Chatters
Hardback | March 2021 | £29.99 £34.99
This brand new addition to the British Wildlife Collection celebrates the vulnerable heathland landscape of the British Isles.
Read our author interview here.
Volume 10 in the collection, Butterflies, is due in April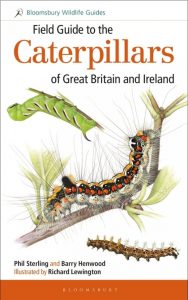 Field Guide to the Caterpillars of Great Britain and Ireland
By: Barry Henwood, Phil Sterling, Richard Lewington
Paperback | March 2020 | £29.99 £34.99
This beautifully illustrated addition to the Bloomsbury Wildlife Guides covers caterpillars of the moth and butterfly species most likely to be encountered in the British Isles.
The Brilliant Abyss
By: Helen Scales
Hardback | Due March 2021 | £13.99 £16.99
Tells the story of our relationship with the deep sea – how we explore and exploit it. Helen considers humanity's advancing impacts on the deep, including mining and pollution, and what we can do about them.
The Pocket Book of Bird Anatomy
By: Marianne Taylor
Flexibound | May 2020 | £12.99 £15.99
This excellent RSPB guide to bird anatomy looks at the avian body, system by system, and studes how it evolved and how it functions.
The Missing Lynx
By: Ross Barnett
Paperback | July 2020 | £8.99 £10.99
Palaeontologist John Russ explores the animals that disappeared from Britain after the last Ice Age, and the potential for reintroduction.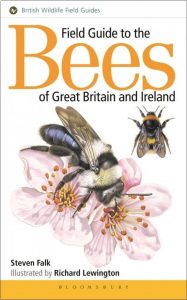 Field Guide to the Bees of Great Britain and Ireland
By: Steven Falk and Richard Lewington (Illustrator)
Paperback | Feb 2015 | £29.99 £34.99
A beautifully illustrated and comprehensive introduction to bee classification, ecology, field techniques and recording. Includes a full glossary and information on how to separate the sexes and distinguish bees from other insects.
Bats of Britain and Europe
By: Christian Dietz and Andreas Kiefer
Paperback | Sept 2018 | £23.99 £29.99
This concise and definitive guide presents all 45 bat species that regularly occur in Europe (of which 17 are known to breed in the British Isles)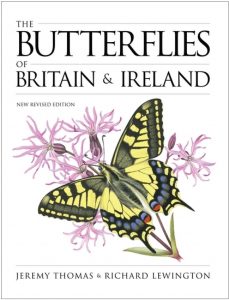 The Butterflies of Britain & Ireland
By: Jeremy A Thomas and Richard Lewington
Paperback | June 2014 | £19.99 £24.99
Provides comprehensive coverage of all our resident and migratory butterflies, including information on recently discovered species.  This definitive book on the subject includes detailed distribution maps.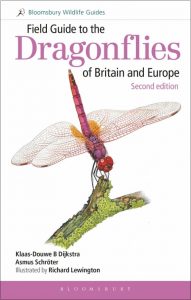 Field Guide to the Dragonflies of Britain and Europe
By: Klaas-Douwe B Dijkstra, Asmus Schröter and Richard Lewington
Paperback | Oct 2020 | £19.99 £24.99
Hardback | Oct 2020 | £33.99 £39.99
Fully revised, the second edition of this guide features updated taxonomic and distribution information, as well as five new species discovered since the first edition in 2006.
British Moths: A Photographic Guide to the Moths of Britain and Ireland
By: Chris Manley
Hardback | Due June 2021 | £37.99 £44.99
The most comprehensive collection of photographs of British moths ever published. This third edition has been significantly expanded so that it includes all species on the British list.
Browse all Bloomsbury Wildlife books at NHBS
All prices are correct at the time of this article's publication.