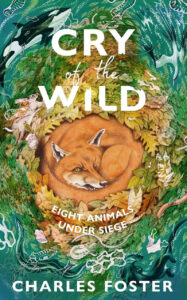 Cry of the Wild: Eight Animals Under Siege is a unique take on nature writing, blurring the lines between non-fiction and fiction and harking back to Henry Williamson's Tarka the Otter and Richard Adams' Watership Down. Written by the author of several loved books such as The Screaming Sky and Being a Beast, it is an original and creative book that aims to change our perspective on how the way we live is impacting animals. The book is split into eight chapters (plus an epilogue), each following a species 'under siege', beginning with foxes and ending with eels. The chapters follow the stories of anthropomorphised individuals as they try to navigate life impacted by the human world.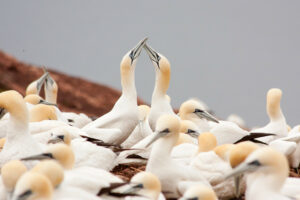 The Living Planet Report, published in October 2022, highlighted the impacts of the interlinked threats of human-induced climate change and biodiversity loss. Using datasets from almost 32,000 populations of 5,230 species across the planet, this comprehensive report shows that populations have declined by an average of 69% between 1970 and 2018, with land-use change being the most significant driver of biodiversity loss. Human activity is having a profound impact on the environment and ecosystems, and Charles Foster shows us this impact through the perspective of the animal, from an orca whose pod tries to survive in a polluted, overfished ocean to a gannet struggling to breed.
The third chapter is on humans, with the narrative following a child as they try to navigate and come to terms with a world that is being degraded by human activity. Foster is clear in the introduction that he views humans as also under siege, that we are part of the animal kingdom and therefore also suffering due to the declining health of our planet. Foster wrote Cry of the Wild as a way of introducing fresh storytelling to combat the fatigue many of us are experiencing when faced with the barrage of news about climate change and environmental destruction, which often leaves us numb and in denial. This chapter is a heartfelt representation of the struggles we face when trying to remain engaged with what is happening to our natural world.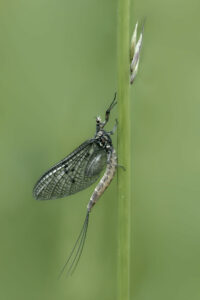 Many of the species covered in the book are freshwater species or those that rely heavily on freshwater habitats, such as otters, mayflies and eels. Our freshwater environments, especially those in the UK, are heavily degraded, facing a wide range of constant threats such as pollution from sewage discharges and agricultural runoff to canalisation and invasive species.  The mayfly is a particularly interesting species to pick, as insects are often overlooked in favour of more charismatic species when trying to encourage more people to act and empathise with conservation projects. However, there are 51 species of mayfly known in the British Isles, and they play a vital role in the freshwater ecosystem, providing a food source for many species such as trout, salmon, woodpeckers and dippers. Their larvae are opportunistic feeders, consuming detritus, plant matter and other insects. They are also used as an indicator species, as they are impacted by poor water quality. Chapter four highlights the fragility of their declining populations, showing how one single landowner practising poor management along a river system could devastate that ecosystem.

Throughout the book, humans are portrayed as villains and saviours, invaders and carers, showing the complicated and multifaceted ways we interact with nature. Cry of the Wild is a distinctive and engaging book that explores the impacts of our society on the environment in a novel, accessible way. By inviting us to experience the consciousness of his eight protagonists, Foster creates a poignant warning about how we treat animals and their habitats.
---
Cry of the Wild: Eight Animals Under Siege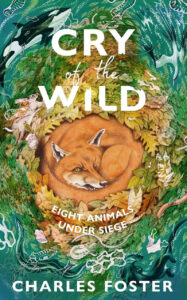 By: Charles Foster
Hardback | May 2023