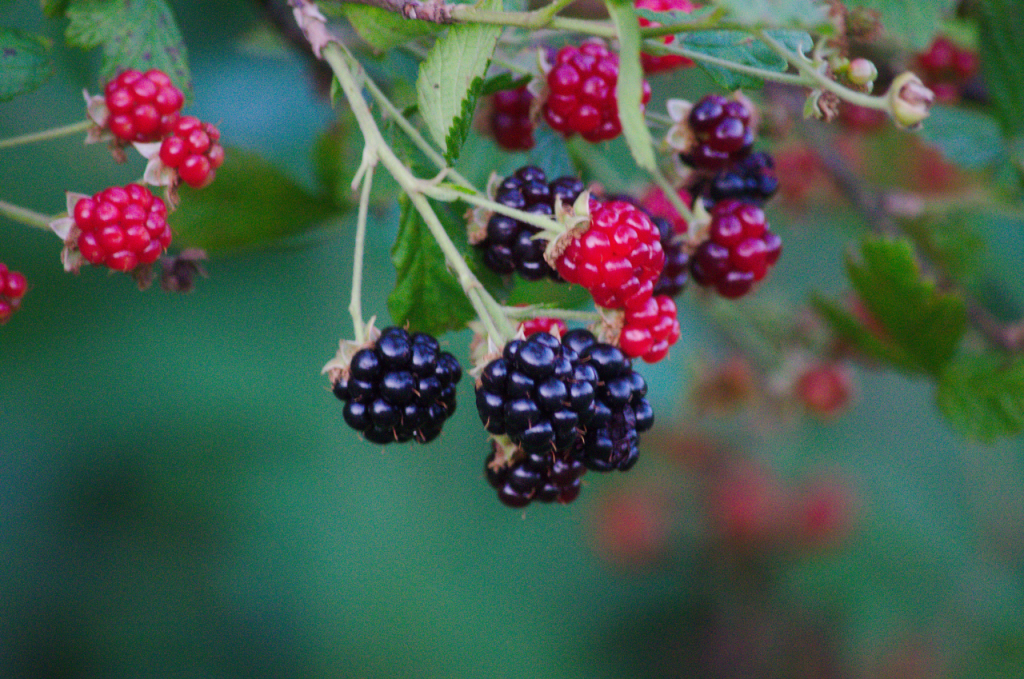 Foraging was my first introduction to the natural world.
While sounding slightly trite, this statement is non-the-less true. I grew up in a town, like most of us do, and before I started foraging for nothing more exciting than blackberries I didn't pay much attention to 'nature.'
So, what did foraging teach me about the natural world that climbing trees and making dens couldn't?  Simply the realisation that blossoms provide pollen to pollinators such as bees, enabling the trees and shrubs to produce fruit. Eureka! So, that's what bees are for! Then there are the seasons: not just for influencing the contents of the wardrobe, seasons were the on/off or pause for everything. I began to get excited, I discovered wild mushrooms, I was twelve and I've been foraging ever since.
Are we foraging too much?
Foraging is quite a controversial issue. There are lots of passionate arguments for and against it and a quick browse of the subject on the internet will tell you more. Like many, I am concerned that professional foragers can damage the natural environment. It seems logical that stripping out all the mushrooms or sea kale from a small area will damage that environment in some way. Surely foragers just need to abide by good practice, it's the practitioner's actions not the practice itself that can cause problems. Then there is the notion of sustaining oneself with 'wild food.' At best this notion is romantic, more likely delusional. My love of foraging is wholly based on getting outdoors and learning about nature – foraging is not an alternative to going to the shops.
Is it dangerous?
Firstly, you do need a book, especially if you are foraging for mushrooms; mis-identification can and does have dire consequences. You need to be careful and acquire knowledge with experience. You discover a sought-after Boletus edulis, considered the king of all mushrooms and totally delicious (I can vouch that they are). However, before you enjoy your gourmet mushroom, make sure the stem doesn't turn blue when cut, otherwise you're eating Boletus erythropus and are in for an unpleasant stomach ache. More serious consequences can occur from eating the morbidly named destroying angel, Amanita bisporigera, or the death cap, Amanita phalloides. Please be very familiar with both before you eat wild mushrooms.  A book will suffice as a identification checklist, but the best way is to find a specimen and take note of all its pertinent features, cross-referencing with more than one book if possible. Once you can confidently identify a destroying angel or a death cap, you can be confident the mushroom you are planning to eat isn't one of them.
Away from the more well documented mushroom poisoning, you might find yourself spending your evening taking the tiny stalks out of every single elderberry in the clusters you've picked – the leaves, twigs, branches, stalks, seeds, and roots of Sambucus plants can contain a cyanidin glycoside, so it's best to be safe. Oh, and you need to cook the berries too. You don't have to take risks though, as the Woodland Trust has planted many community orchards in towns, resulting in enough blackberry and apple jam to last you a whole year.
Which books should I use?
There are lots of books available and we have compiled a short list here for you to browse. In no particular order, the following contain interesting and practical information on foraging: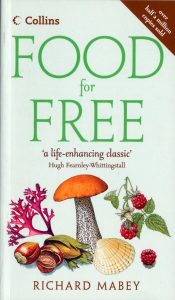 Collins Food for Free
Richard Mabey
Paperback | 2007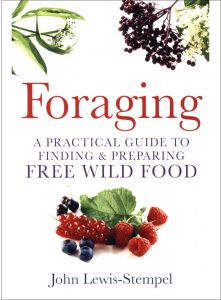 Foraging: A Practical Guide to Finding & Preparing Free Wild Food
John Lewis-Stempel
Paperback | 2012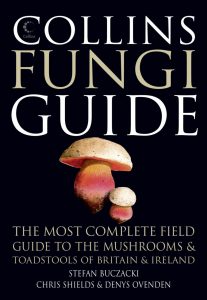 Collins Fungi Guide: The Most Complete Field Guide to the Mushrooms and Toadstools of Britain & Ireland
Stefan Buczack
Paperback | 2013
Edible Seashore
John Wright
Hardback | 2009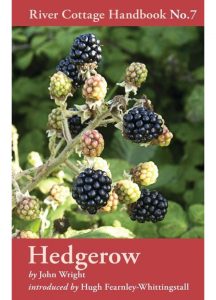 Hedgerow
John Wright
Hardback | 2010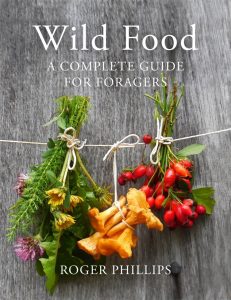 Wild Food: A Complete Guide for Foragers
Roger Phillips
Hardback | 2014
Being outside in all weathers, learning about nature, connecting with the natural world, acquiring more and more knowledge and experience: whether you are in town, country or even the city there will be plants growing everywhere that you can eat. It's fun, slightly dangerous and can give children their first and lasting experience of connecting with nature.  It did that for me and has stayed, and will stay with me all my life.