Bowland Beth dramatises the short life of an English hen harrier between 2011 and 2012 and immerses the reader in the day-to-day regimen of her life. Interweaved with her story is the larger tale of the species fight for survival under the constant threat of persecution. In this article our book specialist, Nigel Jones, talks to the author, David Cobham, about the plight of the hen harrier and his hopes for the future of this glorious bird.
---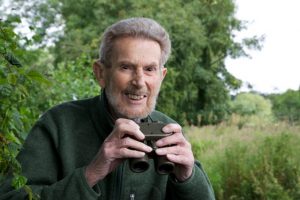 There are numerous organisations and NGOs in the book who want the same outcome for the hen harrier, but who seem to be in conflict as to how to achieve their aims. What strategy do you think would enable all these groups to speak with one voice; do you think this would help when confronting powerful lobby groups such as the landowners and their connections in government?
The problem lies in some organisations wanting an outright ban on driven grouse shooting. That is not going to happen as has already been demonstrated. What we all have to work for is a system of licensing driven grouse moor shooting. Controlled by DEFRA a driven grouse moor would be licensed to operate and granted the subsidies that are substantial.  If a case of illegal killing was proven in court the license for driven grouse shooting would be revoked for 3 years. I believe this would get a majority backing.
The hen harrier in your book is named Beth. I encounter some people who disapprove of naming animals, they claim this is anthropomorphism and inappropriate to conservation.  What would you say to those people?
Mark Avery in his review of my book saw exactly what I was trying to do. Ring numbers or tag numbers are impersonal. By giving them names it makes us feel closer to the birds. The news that Bowland Beth has died is much more heart wrenching than that 834759 has died.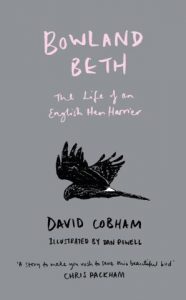 Sadly, I have never seen a hen harrier. Your description of them is written with such a passion akin to awe that I am now determined to see one of these birds for myself. What chance does an everyday person like myself have of seeing a hen harrier in the wild?
A survey last year reported that there were 4 breeding pairs of hen harriers in England – none of them on grouse moors. The best time to see hen harriers is in the winter when there is a considerable influx of hen harriers from the Scandinavian countries. They pitch up from October on the east of England and can be seen as they come into roost in reed beds on the coast or in damp areas with shelter from silver birches inland. They return north to breed in mid-March.
The landowners say they need to make an income from the moors, and driven grouse shooting is the only way they can do this. They will put the case for local employment and, like the debate around foxhunting, accuse opponents of not understanding 'the countryside.' Do you think a ban on driven grouse shooting is the only way to force the landowners hand, or do you think working alongside landowners to assist with techniques such as brood management and diversionary feeding is the best way to proceed?
Brood management is just one of six measures in DEFRA's save the hen harrier project. It is a concession to the grouse moor owners. This is how it will work. First, when a nest is found on a grouse moor, diversionary feeding must be tried. This involves feeding day old chicks during the six week period when hen harriers take grouse chicks. They are placed on a plank supported by trestles about 30 metres from the nest. Trials at Langholm showed that this method reduces chick predation by 86%. If another hen harrier nests within 10 km of the original nest then brood management comes into play. The clutch of eggs is removed and hatched in an incubator. They are taught to feed. When they can feed themselves they are placed in an aviary out on the moor. Monitored by experts they will be given a "soft" release and continue to be fed until they are self sustaining.
If the trial is shown to fail due to illegal killing it will cease immediately.
I'm quite cynical about this. I think a lot gamekeepers won't allow a hen harrier to nest on their moor and furthermore there are not enough hen harriers breeding on grouse moors in England to justify this procedure.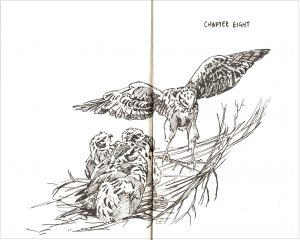 There are some conservationists that advocate adopting a more laissez-faire approach to extinction, moving priorities to bio-abundance rather than biodiversity and accepting that extinction and invasive species are part of the evolutionary process. What are your thought regarding this way of thinking?
I quote directly from my book. An extract from The Diversity of Life by Professor Edward O. Wilson: "We should not knowingly allow any species or race to go extinct. There can be no purpose more enspiriting than to begin the ages of restoration, reweaving the wondrous diversity of life that still surrounds us". The hen harrier was extinct as a breeding bird in England in 2013. Its fate lies in our hands now.
Despite the hen harrier being a totem and emblematic of a battle between conservationists and those wishing to preserve a 'rural way of life;' a quick straw-poll I conducted indicated little knowledge of the bird. However, with more knowledge, I believe the majority would care about the hen harrier. How can the plight of the hen harrier compete in a media blizzard of often superficial and meaningless content?
When Bowland Beth was shot we believe she had just found a mate. Her femur was fractured, six of her tail feathers cut through and her femoral artery nicked. She picked herself up and flew unsteadily off, streaming blood behind her. Her vision blurred and she crashed into heather. Don't tell me that birds don't feel pain. She must have been in exquisite pain. I know about pain. I broke my femur last October, and lay there for six hours before I was found. That is the bond I have with Bowland Beth.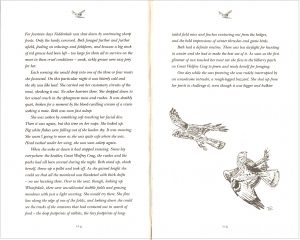 Do you believe satellite tagging is a good way to monitor hen harriers, and if so why?
Illegal killing of hen harriers continues. There is an arms race – sophisticated satellite tagging versus state of the art weaponry. Since 2007 36 hen harriers satellite tagged by Natural England have "disappeared". Bowland Beth was one of them. The Hawk and Owl Trust satellite tagged two hen harriers last year. The male, Rowan, was shot last October in the north of England. His leg was smashed and he was able to fly some distance before collapsing in the heather. Sorrel, a female, is alive and well and flourishing in Scotland.
Protecting the hen harrier requires dedication, passion and commitment to the cause of conservation, often from volunteers working long hours in all weathers. What would you say to inspire a future generation of conservationist to take up the baton?
To watch a young hen harrier successfully fledge from her nest and set out into the unknown is the start of a Great Adventure. Sharing this knowledge with other weary volunteers who have probably not seen anything all day re-invigorates them, gives them the impetus to go out again and search for that elusive V-shaped image of a hen harrier, searching up and down, for its favourite prey, short-tailed field voles.
---
Bowland Beth: The Life of an English Hen Harrier, written by David Cobham and illustrated by Dan Powell, is published by William Collins and is available in hardback.