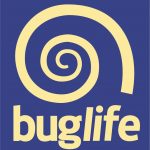 Buglife is the only organisation in Europe devoted to the conservation of all invertebrates. Invertebrates are currently facing an extinction crisis.
Today, thousands of invertebrate species are declining and many are heading towards extinction. Worldwide 150,000 species could be gone by 2050 if we do nothing. We spoke to Paul Hetherington at Buglife about the work they are doing to stop the extinction of invertebrates.
Can you tell us a little bit about the history of Buglife and what you consider to be your main goals?
The conservation movement grew during the 1990s, but there was no organisation specialising in invertebrates. This was brought sharply into focus by the creation of the UK Biodiversity Action Plan in 1994, when no organisation existed to fly the flag for invertebrates – to make sure their conservation needs were being looked after. A Feasibility Committee was established to look at the details of setting up an invertebrate conservation body, and 'A Statement of Need for a New Organisation' was produced. Twenty of the leading conservation organisations (including the RSPB and Wildlife Trusts) acknowledged that the conservation movement lacked a major spokesman for invertebrate conservation, and welcomed the establishment of one. The result was the foundation of Buglife in 2000, the only organisation in Europe devoted to the conservation of all invertebrates.
Buglife's aim is to halt the extinction of invertebrate species and to achieve sustainable populations of invertebrates.
We are working hard to achieve this through:
– Promoting the environmental importance of invertebrates and raising awareness about the challenges to their survival.
– Assisting in the development of legislation and policy that will ensure the conservation of invertebrates.
– Developing and disseminating knowledge about how to conserve invertebrates.
– Encouraging and supporting invertebrate conservation initiatives by other organisations in the UK, Europe and worldwide.
– Undertaking practical conservation projects that will contribute to achieving our aim.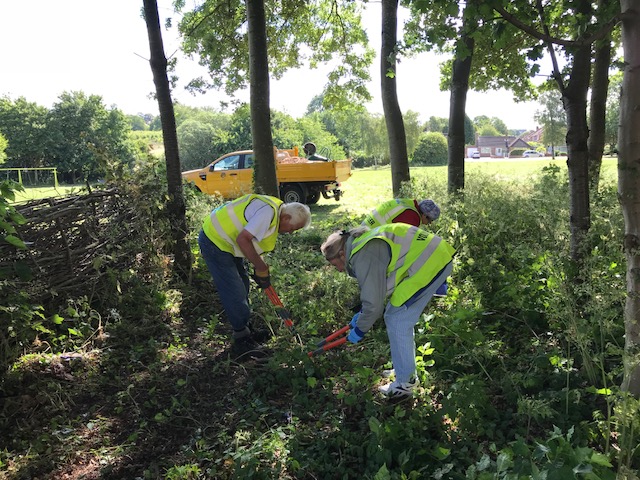 In an ideal world where funding for conservation was limitless, what would be your top priorities for ensuring the survival of invertebrates and rectifying the damage that has been done to their populations and habitats?
Putting connectivity back into the landscape. Invertebrates are suffering from a plethora of issues: habitat loss, pesticides and herbicides, climate change, isolation of habitat. Connecting up the remaining good habitat is the single most important change for invertebrates as they can escape natural or human made disaster where they live and can migrate to avoid extreme climate change. This is the principle behind Buglife's B-Lines project that has plotted a route for connectivity between the best remaining invertebrate habitats across the UK.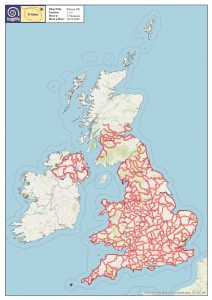 On your website you feature the famous quote by David Attenborough that concludes with the terrifying line: "…if the invertebrates were to disappear, the world's ecosystems would collapse." Do you think that in general we still place too much emphasis on saving what is often referred to as the 'charismatic megafauna' and do not value the smaller animals and plants that are the backbone and life support of our world?
A look at how money is invested in saving species reveals that larger mammals are by far the biggest beneficiaries at over £60 per species whilst invertebrates the worst funded at under 6 pence per species. A sad reflection on how humans fail to understand that if we don't look after the small creatures the big ones will disappear too, bottom-up conservation has far more likelihood of long term sustainability. Yes, tigers and similar have cute cuddly eyes but without invertebrates the food chains that they depend on would collapse and with them the megafauna would go too. Too often we take the invertebrates for granted as something that is just there, small and 'insignificant' forgetting that in reality they are small but irreplaceable foundations for the whole web of life that supports the megafauna and people too.
2020 has been an extremely challenging year for most individuals and organisations. How has the pandemic affected Buglife and the work that you are doing?
The Covid pandemic has had a massive impact upon all of us and Buglife have had to be extremely careful with project organisation and financial controls, to ensure that vital conservation work has been delivered safely and that our staff resource has been retained in gainful employment. Ways of working have changed with the closure of offices and a shift to home working for all made possible through recent investment in new IT systems. Most engagement activities have shifted from face to face to online platforms as have meetings to influence policy and media. Some of these enforced changes are likely to have a long term beneficial outcome in reducing our organisational carbon footprint and finding new ways of delivering training and engagement that can reach larger audiences. A few of the impacts have meant works being delayed a year such as surveys for specific invertebrates that are only around for short periods. It should also be recognised that new ways of working can place extra burden on staffing resources as meetings flow on without breaks so we have also looked to bring in external supports for staff when needed. The biggest negative impact has been the closure of most project funders to new applications over the pandemic, making it impossible to establish all the new projects hoped for in 2021.

What would you consider to be your greatest success as a charity?
This is a really tough question as over the last 20 years Buglife has achieved  saving many sites for invertebrates from developments, banning extremely harmful chemicals, persuading governments to adopt pollinator strategies, but for sheer scale, B-Lines mapping completed across the entire UK has got to be the number one achievement, as there is now a route map for future interventions to ensure the long term survival of the small things that run the planet.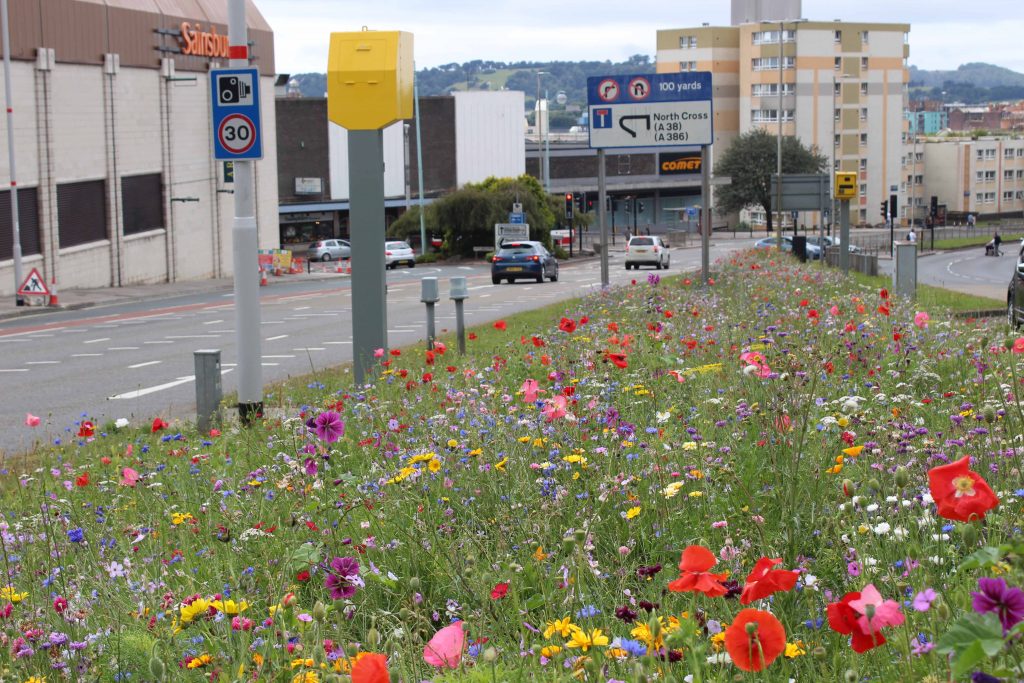 Finally, for anyone inspired to get involved in invertebrate conservation, how would you recommend that they do this?
Practical experience of conservation work is as important as qualifications, a sound knowledge of a few groups of invertebrates is a great extra to have but equally important is experience of public engagement, volunteer leadership and above all else an ability to multitask.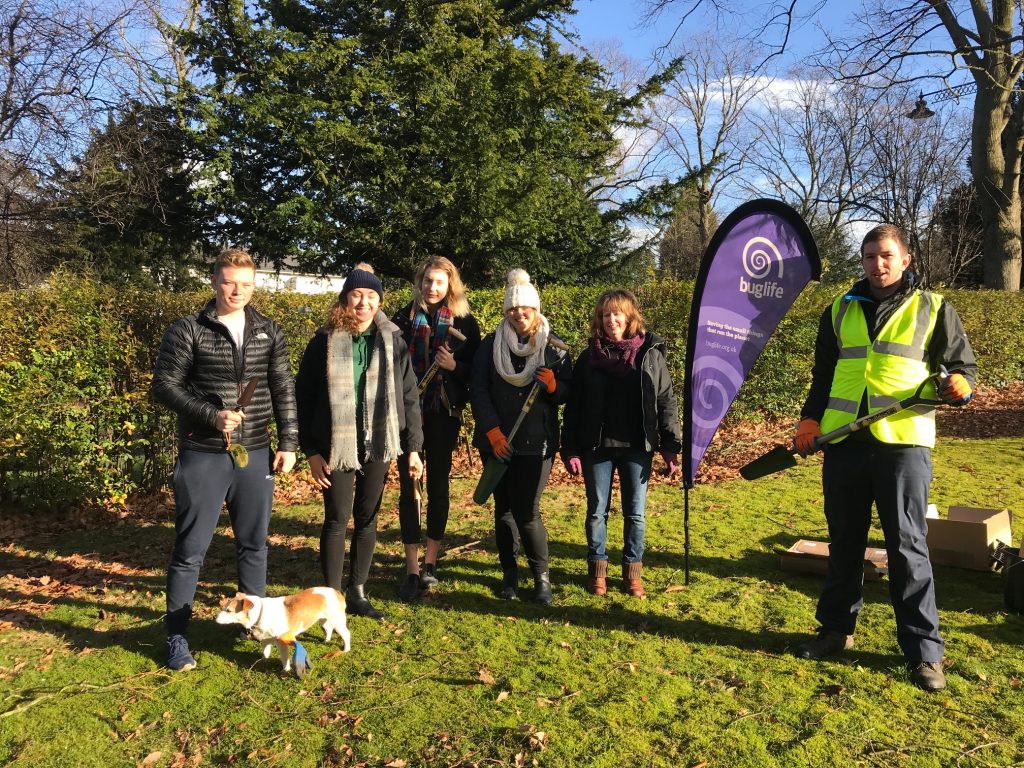 ---
You can find out more about Buglife and the work they do from their website and by following them on Facebook and on Twitter