Butterfly Conservation and NHBS have recently launched the new Butterfly Conservation online shop in partnership. You can browse and buy from a fantastic range of books, gifts and equipment. Every sale raises funds to support conservation work to protect vulnerable butterflies and moths across the UK.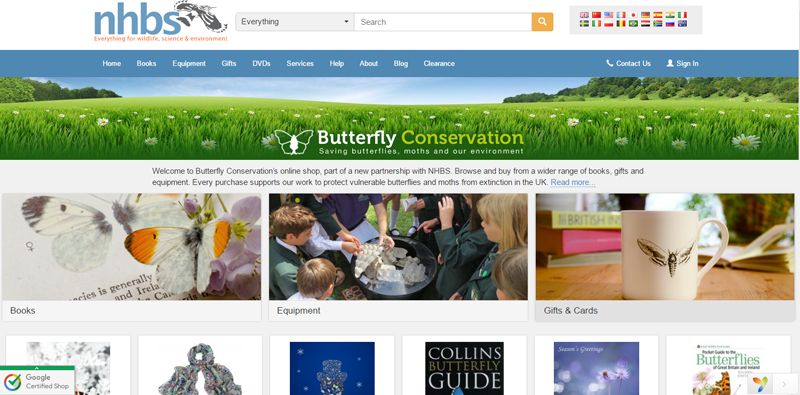 The popular Butterfly Conservation Christmas Cards are available now. Spread some festive cheer this Christmas and help protect butterflies and moths at the same time. All the cards are printed on FSC recycled card and are blank inside so you can add your own greeting.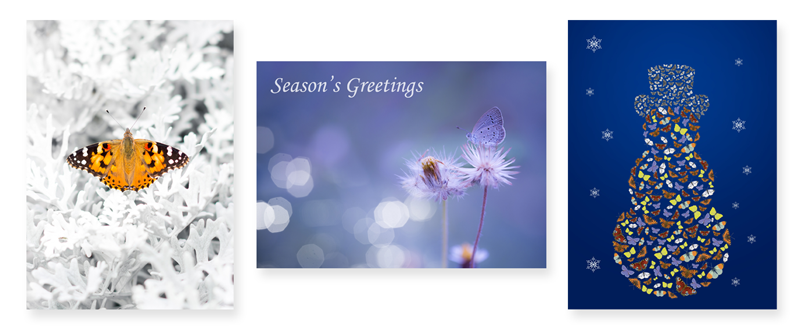 About the Butterfly Conservation and NHBS partnership
Butterfly Conservation is the UK charity dedicated to saving butterflies and moths. Butterflies and moths are key indicators of the health of our environment. They connect us to nature and contribute to our wellbeing. With over 30 nature reserves across the United Kingdom, Butterfly Conservation works in many ways to conserve butterflies and moths and improve their habitats, creating a better environment for us all.
Butterfly Conservation:
"NHBS offer the world's largest selection of wildlife, science and conservation books, and have expanded their range to include ecology and biodiversity survey equipment and gifts. They have a fantastic reputation for customer service and quality items, and we are thrilled to be able to offer our members and supporters the chance to purchase a wider selection of items whilst still being able to raise vital funds for our conservation work."