NHBS is working with the Luxembourg Institute of Science and Technology (LIST), as part of the Camphibian Project, to help develop a novel approach that will improve amphibian monitoring using NEWTCAM, an underwater camera device. The Camphibian Project continues to improve and test the NEWTCAM to assess its value for biodiversity monitoring.

The problem
Amphibian species are facing global decline, due to a range of factors including climate change, habitat loss, infectious disease and environmental contamination. As an important species group showing steep decline worldwide, amphibians are frequently included as biodiversity indicators, but available surveying methods to document changes in their populations or communities are limited. Current methods for surveying and monitoring newts, such as bottle trapping, netting and torching, are ineffective, can be very invasive and may risk the health of individuals. Additonally, these methods can be weather dependant, as certain conditions, such as heavy rain or temperatures above or below optimal levels, would lead to surveys being called off, particularly bottle trapping. Reliable survey and monitoring methods are essential for assessing changes in populations and ecological communities, data which feed into environmental research and policy support.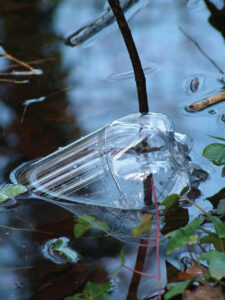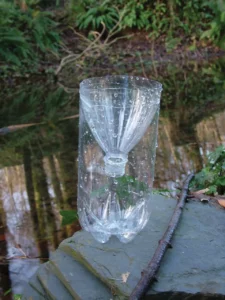 Concept
LIST have developed a proof of concept – the NEWTCAM – which is designed to avoid many of the problems associated with standard survey methods. This underwater camera device takes an image of the underside of a newt (or other target species), which can allow for the determination of sex, development stage and individual identification (if individual variation exists, such as in the irregular pattern of dark spots on the underside of great crested newts). This, when deployed over a period of time, can provide robust information on the presence, population size and dynamics of the species of interest.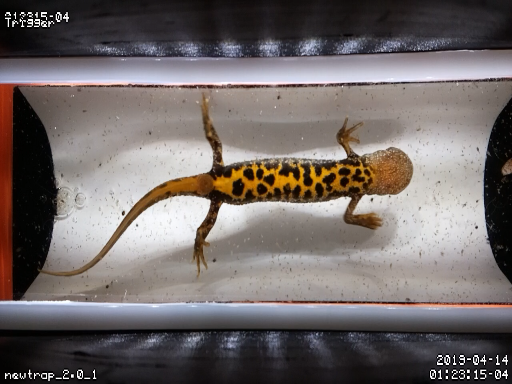 The ability to automate field observations of amphibians will greatly improve the wellbeing of observed individuals and their habitats by avoiding the live-trapping and handling of individuals typically involved in standard surveying methods. As NEWTCAM can be more easily deployed in the field, unlike many current survey methods, more sites can be surveyed over a longer period of time and with a higher temporal resolution than when using standard methods. The use of this device will also allow for a higher standardisation of field observations, enabling improved AI-based processing methods and their centralisation to produce essential well-formatted databases for large-scale and global change studies.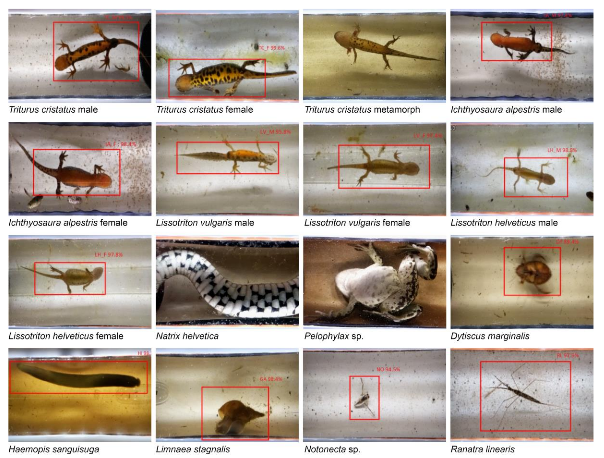 It is important to note that this device is not a trap, but is an open tunnel that allows individuals to enter and exit freely. This greatly reduces the risk of harm to surveyed specimens, unlike traditional bottle traps where the individual is stuck until released. Because of this, traditional traps require frequent site visits, as they must be checked within 12 hours of setting them. Without this time restraint, using NEWTCAM reduces the number of site visits required, thereby minimising disturbance and time spent surveying. This device will also be able to continue operating even in adverse weather, such as heatwaves or heavy rain.

The Camphibian Project

The Camphibian Project – running now – has been set up to fine tune the NEWTCAM's design and road test it in a wide variety of habitats to survey for different species and life stages. NEWTCAM will be technologically improved to become more versatile and will be scientifically challenged to assess its added value for further use as a user-friendly freshwater wildlife monitoring method. Both lab and field experiements will be carried out to test whether NEWTCAM offers a reliable and robust approach to opimising the detection of amphibian species and to documenting their population size and dynamics. NHBS is providing funding alongside Fonds National de la Recherche Luxembourg and LIST.
The future
As the NEWTCAM is developed, there will be opportunities for ecologists to test the equipment. More information will be released on this in the future. The device will be displayed at a number of conferences and events, the details of which will be clarified closer to the time. If you would like to find out more, please sign up to our mailing list.