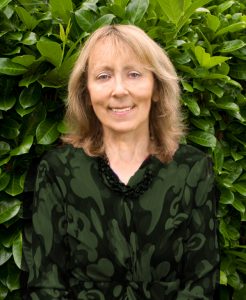 Susan Young is a writer and photographer with a background in physics and engineering. She is the author of the fantastic CCTV for Wildlife Monitoring published earlier this year. This great handbook provides lots of practical information on the use of CCTV for survey and research.
Your book on CCTV for Wildlife Monitoring, published earlier this year, is packed full of practical information for the researcher or amateur naturalist interested in using CCTV to monitor wildlife. Could you explain a little bit about your professional background and how you came to write this book?
I have had a very varied career and have always tended to look for new ways to do things. After graduating, I worked using applied physics in the manufacture of aero engines, and later, after a Masters in Engineering Management, worked in a large electronics company. For the last 15 years I have been a writer and (mainly) wildlife photographer, and found my experience of great value with the more technical aspects of photography.
After using various photographic systems for recording wildlife, I came to believe that CCTV had many applications for both the amateur and professional naturalist. As I have always enjoyed doing something different, I spent the last few years researching CCTV systems for use with wildlife.
I wanted to test CCTV in more formal environments and thus I volunteered for Natural England and the Wildlife Trust. With Natural England I have been researching the use of an underwater system for studying fish in rural rivers, and have also developed a system for monitoring rock pool life. With the Woodland Trust I have developed a portable CCTV system for bat monitoring, which is being used for a research project at the moment, and which can greatly reduce the need for night emergence surveys.
With this research I became convinced that there were many applications where CCTV could be of great benefit, but that the lack of clear, relevant technical information was a barrier to wider use. The more I discovered about CCTV, the greater my enthusiasm for the subject, and the greater the number of applications that became apparent. For this reason I decided to write CCTV for Wildlife Monitoring with the aim of encouraging wider use of what I believe is a valuable tool.
Do you feel that there is a need to bridge the knowledge gap between manufacturers/engineers and the individuals using field equipment? As an extension of this, do you feel that it would improve the quality of research or survey data if people had a better understanding of the functions and limitations of their kit?
In meeting both professional and amateur naturalists, I have often heard it said that manufacturers/engineers do not understand their problems. Without that understanding, they are unable to advise on the areas of use. In addition, the biological sciences are not generally taught with an emphasis on technology, which can leave graduates unfamiliar with technical language. Companies such as NHBS and, hopefully, books like mine, can help to bridge what is a very large gap in communication.
I feel very strongly that there could be great steps forward in research and survey methods if people were more aware of the possibilities of their equipment, together with an understanding of the limitations. For the keen naturalist, there is also a great number of applications for filming for pleasure.
We have found trail cameras to be extremely popular both with amateur naturalists and researchers. How do you feel these compare with CCTV systems and in what types of situations would you recommend each of them?
This is a difficult question to answer briefly!
I have used trail cameras for many years and without doubt they are of great value for indicating the presence of wildlife, especially in remote areas, but their short filming time makes them less practical for monitoring. CCTV is much more flexible and responsive, and has the capability of giving higher quality images, especially at night. CCTV can be used with underwater cameras, and with cameras that fit into small spaces such as bird or mammal boxes.
One of the main advantages of a CCTV system is that it can be set up to record at certain times as well as being triggered by motion or event. The wide range of CCTV cameras means that variable focus lenses can be used, allowing one to zoom in to the subject, noise reduction can produce clean images and features such as 'smart IR' prevent over exposure of nearby objects, a problem with night images with trail cameras.
If mains power is available, the advantages of CCTV become more apparent. Recent technology means that HD cameras can be used, giving high quality HD videos, and images can be viewed live on a monitor. If the internet is also available, images can be viewed remotely by smartphone, tablet or PC.
HD analogue video (AHD or, more recently, HD-TVI) is an amazing step forward in CCTV, giving videos of great quality at a reasonable cost and without the complexity of more traditional HD methods which require some knowledge of computer networks.
You have a vast amount of experience in the field using CCTV and must have collected huge amounts of footage from this. How does it make you feel when you are reviewing your videos and come across something amazing? Do you have a single favourite video or image?
There is nothing to beat the excitement of coming across a video of something unexpected. The otter swimming underwater was caught by accident while filming fish and is very short, but still very exciting, and something I never really expected to get, although I was always hoping. I try to plan a CCTV session to reduce the number of 'empty' videos and to make sure that I review small numbers without letting them build up over days. That way, the excitement is always there.
Finally – if you could set up a CCTV system anywhere in the world, where would you choose?
I would choose the UK. UK wildlife is very elusive and offers a great challenge. I am an 'otterholic' and would love to set up cameras on the Shetland islands. I have photographed otters with a DSLR, but there is nothing to beat the excitement of filming otters in action.
CCTV for Wildlife Monitoring is available from NHBS.